Last June 10, 2016, the Department of Trade and Industry (DTI) organized an event-seminar which aims to inform the public. The seminar held at The Golden Prince Hotel is part of DTI's "Negosyo, Konsyumer ATBP" program aspires to bring focused and integrated menu of DTI services and programs to help Micro, Small and Medium Enterprises (MSME).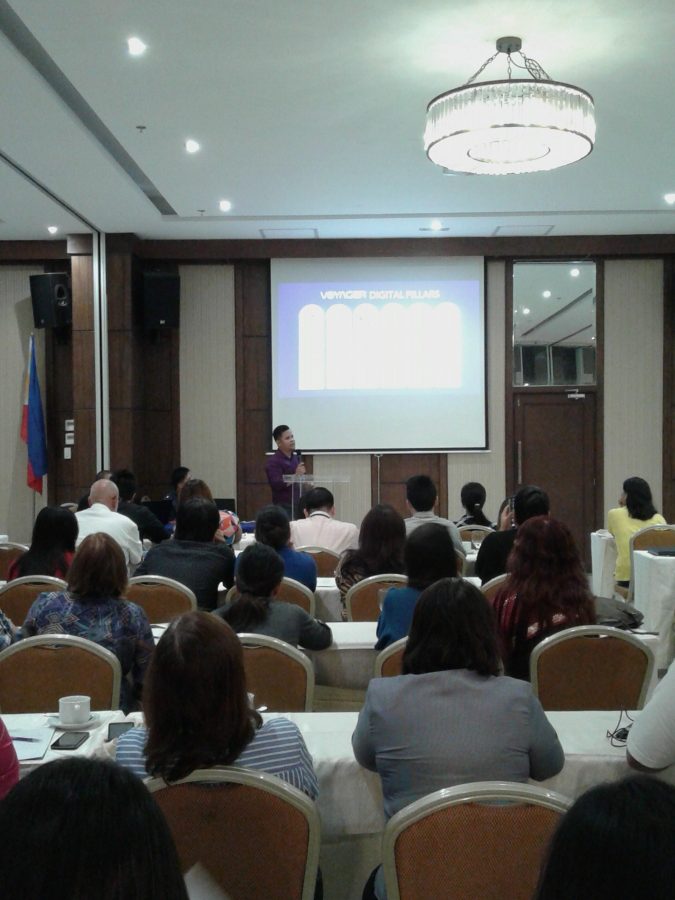 Headed by practicing e-commerce, social media, and Internet marketing specialist, Janet Toral, speakers from different areas of entrepreneurship shared their expertise.
Mr. Wesley Chiongbian, President/CEO of Mynimo.com conducted a short discussion about Traditional Job Fair vs. Online Job Fair. Mr. Chiongbian highlighted the differences between the two by providing facts gathered from the recent Happy Jobs Fair, a job fair launched by Mynimo.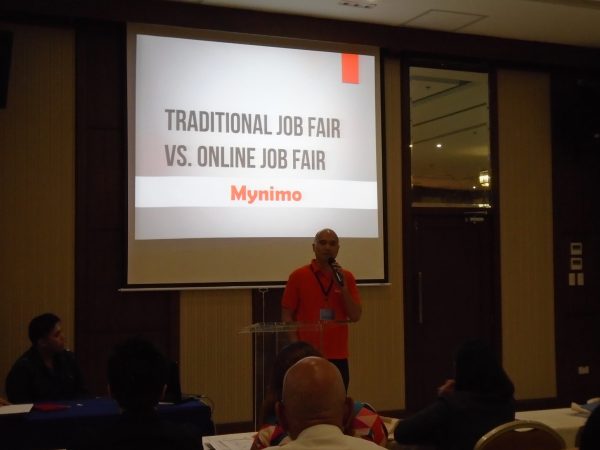 Mr. Chiongbian presented the advantages and disadvantages of traditional and online job fair for employers and applicants. He ended his brief discussion with a conclusion that online job fair is more convenient and more efficient compared to the traditional one. Online job fairs also attract more employers and applicants.
After Mr. Chiongbian's talk, The Benefits of Going Mobile were presented by Mr. Jose Mari "JM" Basa of Voyager Business. Mr. Basa elaborated the different digital pillars that can help entrepreneurs build an online pop-up store. Digital pillars include services like internet connection, mobile payments and access platform.
Mr. Basa stressed that times have certainly changed where entrepreneurs need to engage themselves in e-commerce. According to Mr. Basa, entrepreneurs must take note that the generation now are multi-screen people, which means that people these days use two or more gadgets at the same time. He also shared three reasons why digital presence is of great importance if someone is running a business and how anyone can set up a DIY online shop with tackthis.com.ph.
Consumer Protection Guidelines were tackled by Ms. Janet Toral. She highlighted some of the most imperative laws implemented by the government to ensure consumer protection. Among the laws she mentioned was the Consumer Act of the Phils. (RA 7394), the Data Piracy Law (RA 10173), the Electronic Commerce Act of 2000 (RA 8792) and the Cybercrime Law (RA 10175).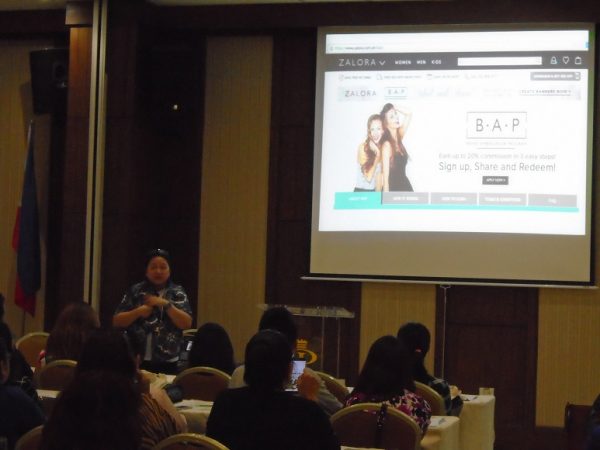 The idea of how social media empowers e-commerce entrepreneurs was delivered by Mr. Carlo Borromeo, Creative Director of Maverick Ideas and Social Media Inc. to give the audience an in-depth idea about advertising, he shared some information about the prices of advertisements in different platforms like billboards, newspapers and social media.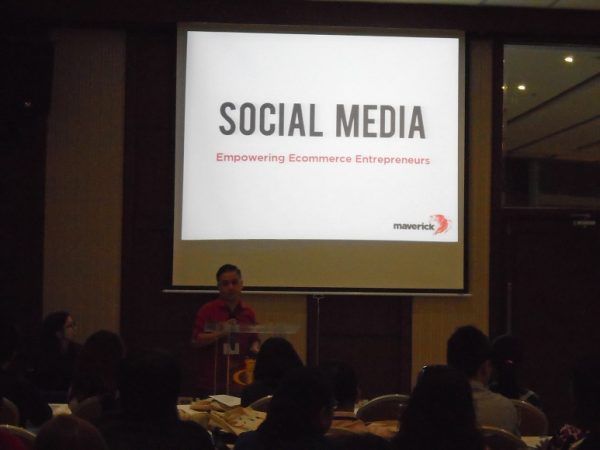 Mr. Borromeo said that in the succeeding years to come, social media marketing will be the most effective kind of marketing. Furthermore, he emphasized that websites are still necessary for businesses as SNS like Facebook can disappear simply because they do not own it.
Business owners and aspiring entrepreneurs can expect more activities and programs from the Trade Department.
To know more about digital marketing and e-commerce, log on to digitalfilipino.com or visit bit.ly/e-learning.