This week, the world was greeted by some great news about a promising coronavirus vaccine after a leading candidate showed an efficacy rate of about 90%. With the end in sight, industries are strategizing to roar back to business.
However, we would like to look at the coronavirus pandemic's effects on the consumer staple industry.
It is common knowledge that the coronavirus pandemic fundamentally altered the world as we know it. Today, people are buying differently, living differently, and in many ways, thinking differently.
Large and small businesses have been put to the test. Many are closing shop while consumers across the globe are adopting new buying trends. The pandemic is reshaping the consumer goods sector in real-time, speedily hastening long-term trends in the space of a few weeks.
Even as the virus continues to disrupt major industries, the consumer staple industry is one of the few sectors that have managed to stay afloat.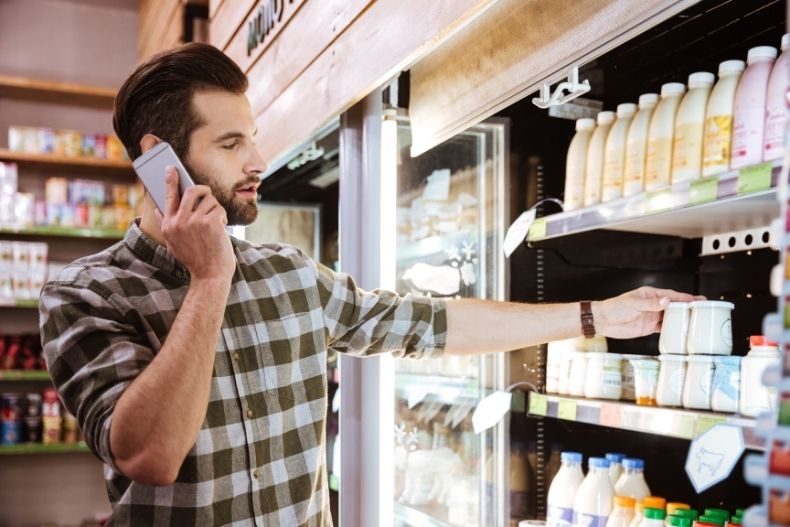 The consumer staple industry consists of businesses and companies that produce and sell products that are considered critical for day-to-day use. Some of the products that fall under the consumer staple industry include hygiene products, household goods, food, beverages, and other items consumers are either unable or unwilling to do away with them even in tough economic times.
As a result, these businesses are regarded as non-cyclical because they perform well, even in times of financial trouble. Some of the big names in the consumer staple industry include Coca-Cola, General Mills, and Procter & Gamble.
Effects of Coronavirus on the Consumer Staple Industry
Having navigated through the first wave of the coronavirus pandemic, companies and businesses are slowly resuming operations by opening their shops and workplaces.
The virus created unprecedented challenges in the better part of the year, forcing companies to adopt a host of measures to mitigate and salvage sales and manufacturing operations and their ability to meet consumer demand safely.
Fortunately, consumer staple businesses were typically categorized as essential services, operating under a different set of regulations. Unlike other commodities, consumer staple goods witnessed an upsurge demand during the spike of the coronavirus pandemic. They are regarded as essential services because:
They are needed to meet a soaring demand while following the laid-out health protocols such as social distancing
They are considered essential commodities in day-to-day living
They are perishable goods that need to reach the market quickly
Factors Influencing the High Demand for Consumer Staple Goods
Three factors shaped the unusual consumer behavior towards consumer staple goods: the outbreak curve, government measures such as lockdowns, and the fear curve.
The Outbreak Curve: This includes the actual number of cases confirmed, the exact number of tests, individuals recovered, fatality rates, death, etc.
Government Measures: This includes travel bans, curfews, social distancing protocols, and complete lockdowns, among many others.
The Fear Curve: The media usually influences this curve by how they air coronavirus-related issues to the public.
All these three factors play a significant role in determining consumer behavior towards goods and services. Fortunately for consumer staple goods, these factors worked to their benefit.
For instance, commodities such as infant foods, groceries, instant foods, eggs, meat, milk, and other dry food items witnessed an upsurge demand due to panic buying and stockpiling.
Another factor that led to the consumer staple industry making insane profits is the existence of e-commerce platforms.
2021 Predictions for the Consumer Staple Industry
According to a Digital Consumer report, more than 50% of consumers performed shopping-related activities on their mobile phones during the coronavirus spike. According to the report, consumers are adapting to e-commerce platforms to research, browse, and purchase products, sometimes all on the same platform.
With the emergence of e-commerce websites and other retail-friendly platforms, consumer demands are shifting towards convenience and expedience. We predict delivery services are going to be the deal-breaker in 2021.
The likes of Instacart, Uber Eats, and GrubHub have already started revolutionizing the way people receive groceries and get restaurant foods. This is not to say that physical stores are going away anytime soon; instead, they will go through a digital transformation.
At present, several physical shops have decided to incorporate in-store shopping with online shopping to create a socially distanced and more engaging shopping experience.
For example, Walmart recently announced they would transform 200 of its convenience stores into airport-inspired stores where shoppers will have contactless checkouts and other virtual innovations.