As a small business owner, you tend to rely on technology to get jobs done for you rather than different departments. It´s vital, therefore, to stay up to date with the latest advances in technology to keep things running as smoothly as possible. High-end technology also gives a good impression to the client and makes you appear more legitimate. Here are some examples of essential software and apps to help improve your company's success and productivity.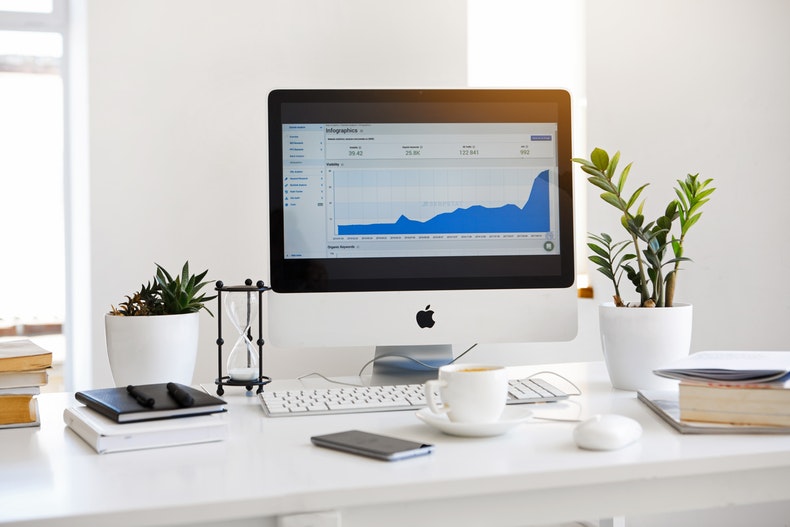 Apps
Apps have changed the way we do things. There are many types of apps that will help you to be more efficient and productive. They will also allow you to understand the development of your business, by displaying information in real-time. Set up a seo report template, to check out the success of your search engine optimization for example. This is just one of the ways you can access your marketing information. Here are some apps that are useful for business owners.
Floorplanner AR Showcase
AR stands for augmented reality, which is similar to virtual reality, this is ideal for showing your clients are more realistic makeup of your product. Floorplanner AR Showcase is an example of this as it shows customers buying furniture how it would actually look like in their house. There are a variety of augmented reality (AR) apps available on the market. Here are some of the best ones. These will impress your customers by allowing them to view a protocol of your product virtually and will make the initial stages of your sale have more of an impact.
Google Pay
There are several instant payment apps available. Google Pay is just one example, that will allow you to have a quick and easy process for invoicing and payments. Many devices can be equipped for card payments which means you make transactions anywhere. With an automatic card reader, you can set up an instant cash register for your business and take card payments there and then. It's a good idea to set up devices so that you can use them to pay with as well.
Dragon Anywhere
This is the number one voice recognition app. Dragon Anywhere was first developed for Apple products but now is available on Android as well. It works online as speech recognition software, so you need a good internet connection. This allows you to speak into your phone directly and it will instantly record and process your requests. It boasts powerful voice editing and formatting and you also get unlimited dictation to the cloud.
Gusto
This is another app but this one deals more with staff and payroll. Again, you save on an entire department. Gusto handles all tax deductions, benefits and other issues and emails everything automatically to your employees as well. This is much easier for small business owners.
Social Media
Fundamental to your marketing, social media is the best way to spread the news about your product or service. Make an Instagram account and post as often as you can. Facebook Pixel allows you to advertise on Facebook. You could also try setting up a sponsorship with a blogger on an influencer. Post online tutorial videos and make as many contacts as possible, you will increase your fanbase more rapidly the more you post and add links to your website. For advice on how to make your website more effective, click here. LinkedIn also facilitates business connections and you could also send out email sequencing to reach more clients. This means automated emails will be sent to reach out to everyone in your client base, potential and existing customers.
The Cloud
It will be expected nowadays for you to have uploaded your system and documents to the cloud. This is a much more economical way to store your information and you can access it from any device. You can also share documents and edit them in real-time. Always use programs that are compatible with this such as Google docs and other computer-aided tools or design programs. This will massively improve your internal and external communication. You can upload anything and send the link to clients immediately asking for feedback or even invoice immediately. This means you can work much more efficiently.
You need to be available at any place at any time, so think about things like wireless conference rooms with video call options. Be able to access your documents and reports anywhere by syncing all of your devices. Ensure your clients can reach you wherever you are.