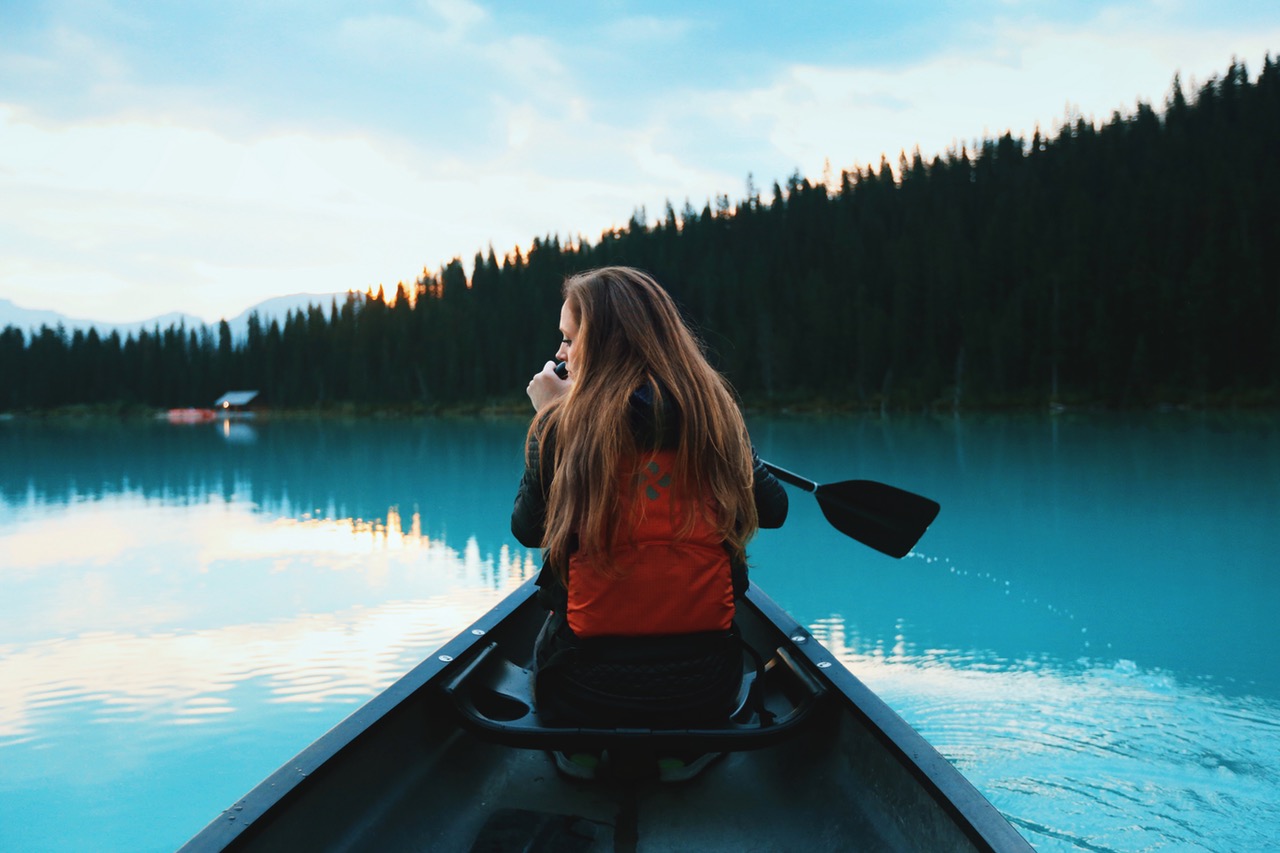 My mother was right. And I cringe at this thought because the phrase "I told you so" is a mother's deadliest words. One we can all relate to annoyingly. When I was still working as an OFW, she would always remind me to save, save, save! But to me all I heard was suffer, suffer, suffer.
My income was good. I was very fortunate to land a job that paid well. But you know when you're young you really want to have fun and fun is realistically equated to spending a handsome amount of money. Now at the starting point of my 30's my biggest regret would be being financially illiterate in my younger days. Of not properly handling my cash and income in a way that would prepare me for adulthood and the future.
It is my prayer that you do not make the same mistakes that I did therefore in this article I'm giving the hard-earned lessons based on my experience and hopefully this steps will spur a call-to-action on your part:
1. Get a bank account
No offense but I was surprised to learn from Mr. Jon Fry (CEO of ChannelGrowth) that most of his Filipino employees are not well-informed about the importance of having a personal bank account. I can attest that the local workforce depend solely on their companies opening an account on their behalf where their salary can be deposited. We are all missing out the point that owning a personal account gives us the confidence and the responsibility to save money, control expenditures, and plan in advance where we must put our future investments.
2. Open an Investment account
If not for my banker friend who educated me about the world of stock investing, I would have missed out on the real opportunity of growth and financial education. A great portion of the masses still have no idea that stock investments CAN BE AFFORDED and is possible even for the average Joe (Juan). The ambiguity and myth that investments are only for the rich no longer applies. You and I can break free from these misconceptions!
Marvin Germo's book Stock Smarts, Stock Investing Made Easy speaks volumes and in layman's terms he was able to make me understand that numbers and charts can be fun too! And that there's a rising potential to profit that can inspire everyone to try stock investments especially for Filipinos.
3. Don't get a credit card
Bad juju move. Biggest mistake. At least in my case wherein this shiny plastic took me to a rollercoaster ride of debt roll. Maybe you and the rest can vouch that credit card spendings can be controlled and that given the right discipline, anyone can use it as a shield of some sort. But unless you have a firm grip on your 20s, no fresh grad, still-starting-their-career millennials should get one. First, please establish your financial backbone for stability and then you can get one! Trust me, I have failed epicly on this.
4. Get insured
You don't have to be old to start entertaining this possibility. In fact, the earlier the better. Insurance is not for the weak- it is for the strong. Because the higher your age bracket, the lower your coverage will be. I also don't have to remind anyone that planning for the future of your family should come first. I'm not just talking about your own personal insurance. Nowadays, there's a lot of variety. You can even venture into stock investments with insurance these days, especially if you're a business owner. Getting insurance is a priority.
5. Build an emergency fund
Say, what if you get retrenched tomorrow? What if there's an accident? What about if you get sick? So many questions, yet so little funds. We don't regard it very often but let's admit it, financial stability is a trait pinoys take lightly. But the "Bahala na" (I'll leave it to God) mantra does not work.
If any of the situations above were to happen, it would be pretty devastating. This is why building an emergency fund is essential in life. Here are 3 steps you can follow:
Save!
Allocate your resources properly
Listen to Mr. Warren Buffet: Do not save what is left after spending, but spend what is left after saving.
6. Don't buy too much stuff and travel instead
This may burn a little but buying a little spice and everything nice isn't good for your health or your wealth. There is a new concept of minimalism sweeping across cultures and breaking the status quo. I first encountered it on Pinterest and then I came across Ted Talk: A Rich Life with Less Stuff. I implore you to explore life beyond material acquisition and only do the thing you love the most. I learned this the hard way and if I could turn back time, I would have been rich by now had I not broken the bank by buying things I didn't need to impress people I didn't like.
7. Change from being a Consumer to a Producer
I have yet to perfect my startup prototype. This I've gradually learned over the course of starting Founder's Guide. But how about changing our behavior and contributing to the society be it through innovation, social responsibility or plainly by just being law-abiding citizen yes?
Take for example the springing up like mushroom cases of 'Instapreneurs'. Multiple income channels are ideal to these challenging economic times. Plan your small business (legally) now. This should include three things: your passion, what you're good at and a solution to a problem.
I don't however regret all the fun memories I have acquired but I do wish somebody had informed me earlier to really take financial balancing and cash flow management seriously. Building your personal financial stability does not happen overnight. Brick by brick, a single buck if allotted and saved accurately can be a huge deal breaker. Granting that you succeed on this endeavor, chances are you can retire early, live debt-free and maximize your resources to the fullest.