Manny Pacquiao: Boxing Champ and Businessman
If you had hundreds of millions of dollars, how will you spend the money? Will you buy the latest Ferrari model, a private beach house in Hawaii, travel around the world, or start a business, perhaps?
With $400 million total career earnings, Manny Pacquiao definitely has several answers up his sleeve.
Proclaimed by Forbes as the second highest paid athlete and celebrity of 2015, Pacquiao's massive wealth primarily comes from his high profile fights. The last of them, wherein he suffered a 12-round loss to Floyd Mayweather, earned him his largest paycheck at over $100 million.
However, Pacquiao's two decades of boxing have not only been spent in strategic plays inside the ring. The pound for pound king has branched out into various careers, most remarkably in business, where he is slowly building his own empire.
His incredible story in both fields can be considered a wellspring of wisdom, which entrepreneurs can certainly learn from. Here, we'll be giving you five of these lessons that have been significant in Pacquiao's success in both boxing and business.
1. Dream Big and Don't be Afraid
Manny Pacquiao was a starving, skinny teenager in his remote hometown of General Santos when his uncle introduced him to boxing. From the moment he watched Mike Tyson's shocking defeat to James "Buster" Douglas in 1990, he knew that his life would be changed forever.
Since then, he vowed to become a great fighter. "I knew that the underdog can, and often does win," he wrote in his autobiography. As a high school dropout who came from a family that could not even afford a meal's worth of rice, this seemed like a dream that can only happen in a fairytale. But Pacquiao, with his humble but brave heart, did not let poverty stop him from dreaming big.
Likewise, in envisioning your own business, dream bigger dreams. Dreams are supposed to be greater than life; otherwise they are not dreams at all. You must be courageous to hold great aspirations in order to open yourself to grand opportunities. Limited dreams could only result to limited success. And more often than not, courage and heart prove to be more crucial than capital and funding.
Pacquiao has not only been crowned champion in eight different world title divisions, but also has millions of dollars of assets across his name. These include real estate properties in Beverly Hills, Los Angeles, and in Biñan, General Santos and Forbes in the Philippines. Pacquiao is also popularly known for his penchant for expensive cars with a $255,000 Ferrari 485 Italia.
2. Start where you are now
Before he became a worldwide sensation, Pacquiao started building the foundation of his career in his own hometown. He let his Uncle Sardo train him in a made-up gym in his house, and joining local fights here and there. Pacquiao later embarked on a journey to Manila, the capital of Philippines, where he began his amateur career.
Victories in his native soil brought him to bigger matches abroad, and eventually, into boxing's greatest arenas. From backyard brawls to box-office fights with the world hanging on to his victory, Pacquiao has gone a long way from being a rugged boxer who had almost nothing.
It goes to show that one can start in his or her chosen endeavor, may it be in your dad's garage, or cramped apartment. There is no need to wait for a more suitable place or day because it might never come along.
This principle is also evident in Pacquiao's growing business empire. In his native hometown in the Philippines, Pacquiao operates two commercial buildings, a hotel, sports gym, rooster farm, gas station, water refilling station, fashion boutique, and coffee shop, among business ventures.
3. Capitalize on your strengths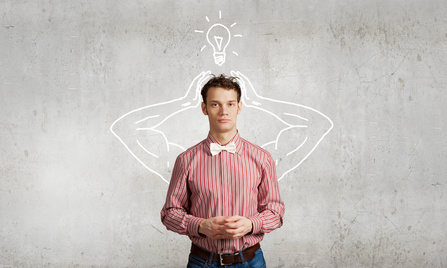 With so many of his peers also striving for global success, nobody would have guessed that Pacquiao would turn out to be a boxing legend. Though they were all on the same plane, what set Pacquiao apart was his undeniable strength and outstanding attitude.
Early on, his uncle recognized Pacquiao's natural agility and sense of discipline and guided him to develop these strengths. Banking on his impeccable footwork, speed, and quick jabs, Pacquiao propelled himself to explosive wins. Coupled with his commanding personality, these strengths distinguished Pacquiao from all the others, making him such a formidable, respected, and well-loved fighter.
On the same note, your business will also largely rest on the strengths you develop to the fullest and use to utmost advantage. For each of us, there is a particular talent or interest that stands out most amongst all our other little talents and interests. It is crucial to be aware of these strengths because, after all, our highest capacity has the best chance of generating the greatest results.
Needless to say, Pacquiao's distinct athletic prowess has made him a brand in his own right. He has fittingly used this to his advantage with the launching of his own novelty shop called, "Team Pacquiao." It has opened three branches in the Philippines; two in Metro Manila's largest malls and one in a major mall in General Santos City.
The shop's products bear Pacquiao's personalized touch and are in high demand from fans and tourists especially during the heat of Pacquiao fights. Team Pacquiao merchandise include Nike T-shirts, jackets, shorts, shoes, boxing gloves, and accessories.
4. Strive for Success
Though boxing is an individual sport, Pacquiao was never alone in his defeats and triumphs. From the start, his boxing dream hinged on the hope of giving his family a better life. They had no money for food or education and Pacquiao saw the financial opportunity in boxing. Since his first victory and paycheck, Pacquiao has not made his success only for himself but also for his family and the whole Filipino nation as well.
Now, his family lives in a mansion and gets to eat whatever they want. He converted the wealth he acquired into businesses that created hundreds of jobs for the people in his city. The pride and fame he gained has also greatly boosted his fellowmen's self-esteem and his country's international image.
Similarly, when it comes to business, no one is an island. Even if you are the sole owner, you are still always involved with communities and institutions, which can be your customers, partners, or investors. With this in mind, it is important to consider them as you make your plans and decisions. You cannot go into business aiming to please only yourself. Taking into account your stakeholders and the society's best interest is essential in leading your business to success.
As congressman, Pacquiao has an undeniable concern for his countrymen and has shown this not just in his countless charitable works but also with his investment choices. The boxing champion collaborated with a Canadian inventor in developing a $100 million technology capable of harnessing hydroelectric power from slow moving water currents. This innovation could be key in solving the energy problem in the Philippines, where 15 million people have no access to electricity.
5. Go beyond your comfort zone
Through out the span of his career, Pacquiao has surprised his critics and fans alike in more than a few occasions. He started competing professionally in the minimum weight division and slowly rose up to heavier weights and now, fighting most of his latest matches as a welterweight. However, with his small frame, analysts could not help but doubt his ability every time he moved up in his weight, especially in the early half of his career.
But Pacquiao would prove them wrong, as he astonishingly defeated seemingly bigger and formidable opponents in the likes of Oscar De La Hoya, Antonio Margarito, and Joshua Clottey. He holds an astounding record of being the first and only eight-division world champion, which an incredible feat that set a mark in history. Pacquiao's name will resound in history as one unstoppable, underdog fighter who overcome the odds in his favor and became a champion.
In business, one must take risks and venture out of our comfort zone. You will only truly grow if you allow yourself to go beyond what you have already accomplished; may it be opening a branch, launching new features, or acquiring another company. Taking that unknown leap of faith could eventually make or break your business. And, as they say, you will only know it once you try.
As for Pacquiao, his surprises did not end with his powerful punches as he has branched out into diverse fields of interest. Springing from his popularity, Pacquiao is a highly sought after product endorser. Pacquiao has also delved into music and acting and had an official stint as a playing-coach in the Philippines' national basketball league. Currently, Pacquiao is serving as congressman of the lone district of Sarangani province, his wife's hometown.
At 36 years old, Pacquiao still has many opportunities to come his way as he continues to successfully spread his wealth and boxing talents in the ring and into the business area.
Though his star may face its inevitable descent, especially with his latest loss to Mayweather, his bank account apparently is not headed in the same direction any time soon. Carrying a load of boxing wisdom into his many entrepreneurial ventures, the acclaimed greatest Filipino fighter of all-time has truly cemented his strength and shrewdness not just in the ring but also in the world of business.