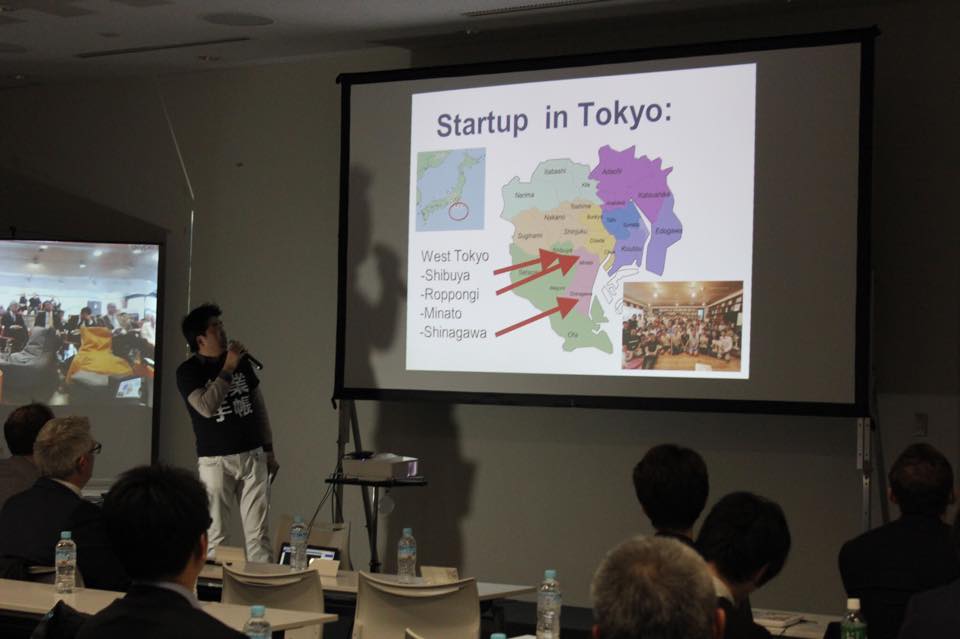 Last February 28 marked the Germany- Japan Startups Platform 1st General Conference between Berlin and Tokyo. The conference which was attended by several business personalities and startup pitchers was held at FinGate Tokyo, Japan. The event was hosted by Julia Münch, Director of Japanese-German Business Association (DJW). It was then followed by individual introductory speeches by H.E. Ambassador of Japan to Germany, Takeshi Yagi, H.E. Ambassador of Germany to Japan, Dr. Hans Carl von Werthern and President, ESMT Berlin, Prof. Jörg Rocholl, Ph.D. respectively.
The idea for the "Germany-Japan Startups Platform" was born in 2016 when DJW made startups and their ecosystems in Germany and Japan topic of its anniversary symposia in Berlin and Tokyo. In order to discuss further and create a concrete first step, a startup working group within DJW was established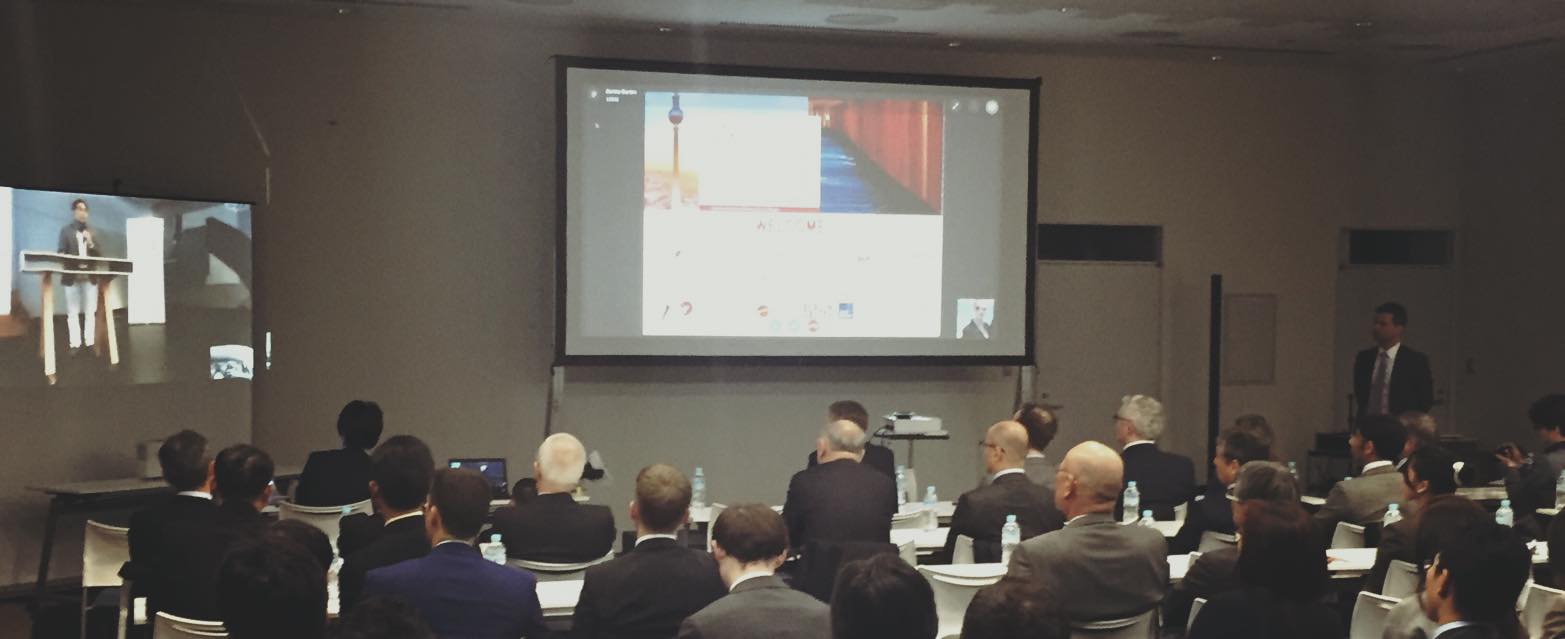 The conference tackled lectures about the the startup scenes in both cities. The startup scene in Berlin was categorically explained by Mr. Peter Lennartz (Ernst & Young, Head of Start-up- Initiative GSA&Berlin) and Prof. Dr. Christoph von Einem, Partner, ARQIS Rechtsanwälte — both thoroughly acquainted with the German startup community. This was followed by the presentation of Japanese startup culture, led by our very own Founder's Guide CEO Mr. Kosei Okubo.
The last and most important part of the session was the startup pitching competition by 10 following chosen pitchers:
Pitcher 1 (Berlin) Companisto: Robert Uhlich (Head of Portfolio Development)
Pitcher 2 (Tokyo) Robot Fund: Yasushi Kusaka (Chairman & COO)
Pitcher 3 (Berlin) Carspring: Dr. Peter Baumgart (Managing Director)
Pitcher 4 (Tokyo) Intelligence Factory Corporation: Keiko Tomioka (Director,
Corporate Communication & Business Alliance)
Pitcher 5 (Berlin) Heilpflanzenwohl: Gerd Tolle (Managing Director)
Pitcher 6 (Tokyo) Schmatz: Christopher Ax (Founder)
Pitcher 7 (Berlin) Berlin Food Tour: Dr. Bastian Schwithal (Founder & Managing Director)
Pitcher 8 (Tokyo) Pinmicro: Kuruvila Tiby (CEO)
Pitcher 9 (Berlin) DexLeChem: Sonja Jost (CEO)
Pitcher 10 (Tokyo) Kabuku: Masahiko Inada (CEO)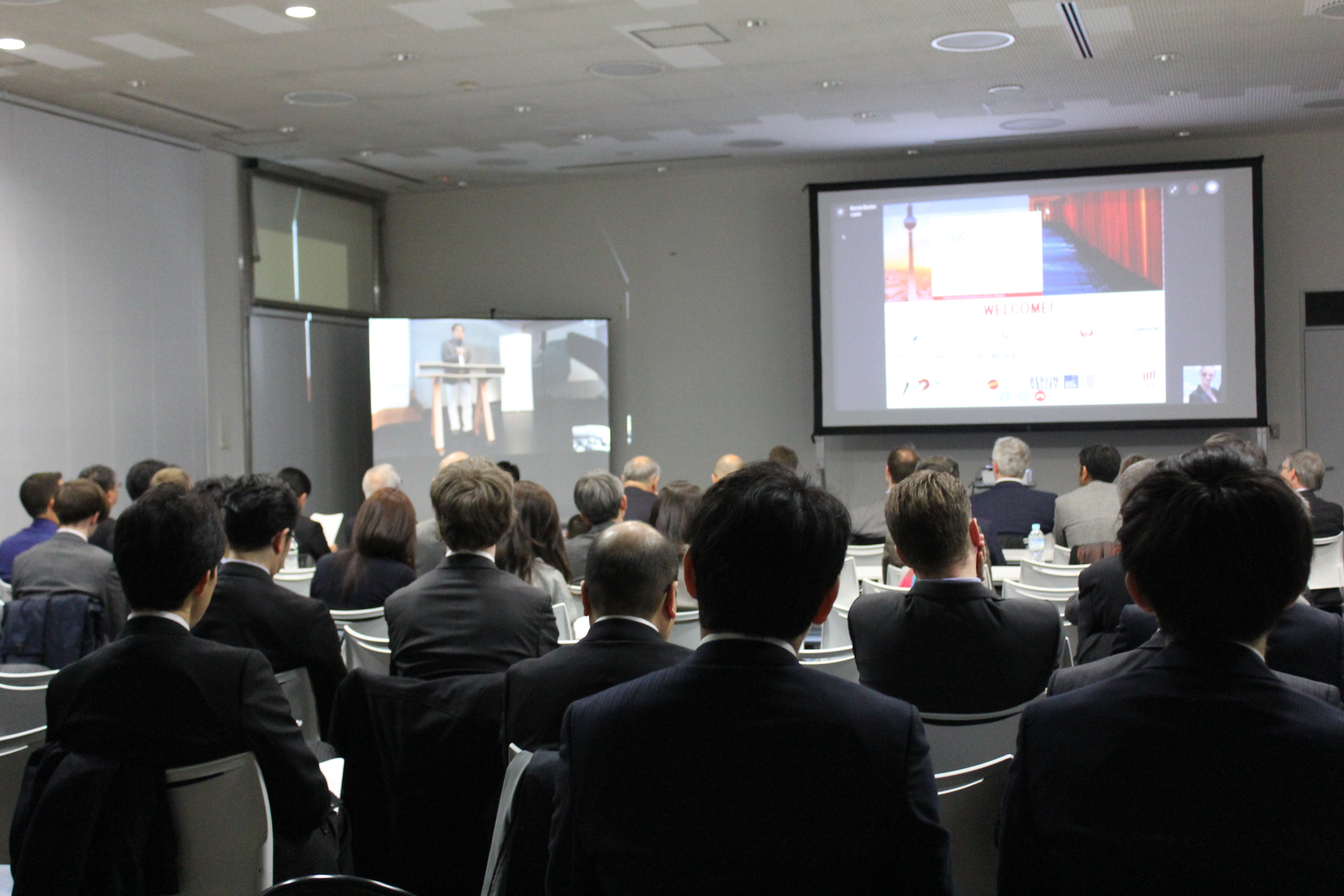 Each pitcher was delegated a 3-minute maximum time limit to present their startup. After each presentation, a question and answer portion from the audience followed.
List of Startup Pitchers 2017
1. (Berlin) Companisto
– On Companisto, you can invest in innovative German start-ups together with over 67,000 other investors. Similar to the stock market, Companisto enables you to become a shareholder in start-ups and benefit from value increases and profits.
2. (Tokyo) Robot Fund Co., Ltd
– Their mission is to redesign "communication" in the asset management business. To do that, we leverage technology such as crowd-based communication platform and robotic process automation (RPA), with specialization in the asset management industry. Combination of cutting-edge technologies and industry specification.
3. (Berlin) Carspring
– Carspring is Europe's first truly online used car dealership. They want to make buying a used car as simple as it can possibly be. Street by street, driveway by driveway and garage by garage, they're on a mission to enable mobility for the masses.
4. (Tokyo) Intelligence Factory Corporation
– Intelligence Factory Corporation (IFC) provides a book digest service "SERENDIP" online, which is a platform to widen business people's views and introduces essentials of books selected from wide variety of genres for them.
5. (Berlin) Heilpflanzenwohl AG
– Heilpflanzenwohl AG (HPW) is a pharmaceutical start-up company based in Switzerland. HPW markets only OTC products with natural ingredients. HPWs aim is to disrupt the market with digital DTC approaches not yet used by most pharma companies.
6. (Tokyo) Berlin Food Tour
– Berlin Food Tour is a food business start-up based in Berlin with a focus on Food & Beverage, -Innovations, -Events, -Trendscouting and -Consulting. Founded in 2013 Berlin Food Tour has conceptualized and realized over 300 Tours, Tastings & Events. One of the current projects is to promote Japanese Food & Beverages (in particular Sake) in Germany.
7. (Berlin) Schmatz
– Schmatz is a carefully-crafted german beer dining concept with a 50-year history in the making. Using delicious beer and carefully selected ingredients, they serve culinary delicacies matched with japanese forte.
8. (Tokyo) Pinmicro
Pinmicro is a Japanese technology start-up providing most trustable indoor location identification platform. Pinmicro's R&D team invented RF sensors and big data analysis algorithm to pin point micro locations inside any premises.
9. (Berlin) DexLeChem GmbH
– DexLeChem GmbH is offering high-tech services in chemical and biotechnological productions to manufacturers of pharmaceuticals and fine chemicals. Using various concepts of Green Chemistry – as catalysis in water – the company generates competitive advantages in the center of the value chain.
10. (Tokyo) Kabuku
– Kabuku is the leading 3D printing and additive manufacturing (AM) service provider in Japan. They provide two complementary manufacturing solutions: MMS Connect is the platform that offers a one-stop distributed digital manufacturing and prototyping service to enterprise clients from the automotive, aerospace, electronics and healthcare industries. MMS is the cloud-based business management and automation software for 3D printing service bureaus, job shops, in-house and contract manufacturers. Additionally, Kabuku's Rinkak.com is the largest 3D printing marketplace in Asia and supports worldwide creators with monetizing and manufacturing 3D designs.
You can also read this article in japanese through sogyotecho.