Are you one of those who are never satisfied when buying decorations or furniture? Do you always want to be able to visualize it in your drawing room to make the final choice? We don't blame you. A lot of thought goes into figuring out what you want to buy because they are usually long time purchases and will set the tone of your aesthetic. 
Any variation in your carefully selected color scheme, and you will end up with a completely different look than what you wanted. 
Life is about to be a lot easier for cabinet buyers or furniture buyers because artificial intelligence is here to save the day. With the help of a little bit of augmented reality, you can now put your chosen furniture in the middle of your drawing room without lifting a finger. After that, the decision is easy. 
Let's explore how artificial intelligence is changing the way we shop shaker style cabinets.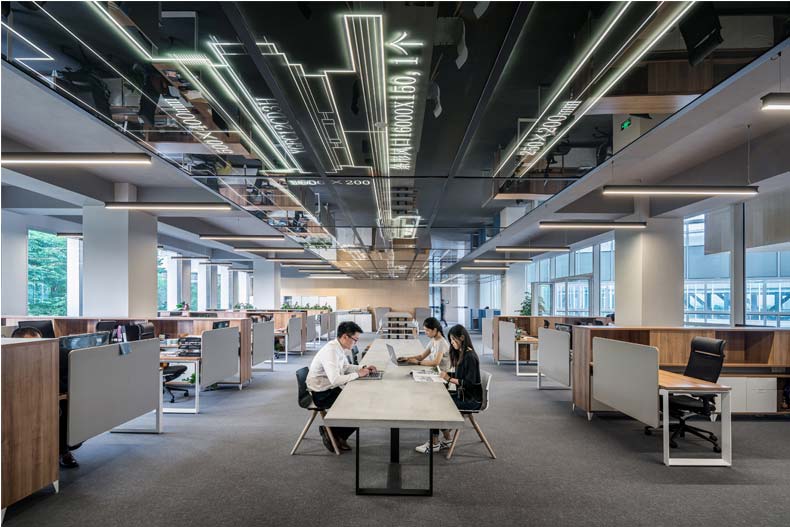 Choosing Colors 
Colors are an extremely critical focal point of buying cabinets or other furniture. Your furniture has to go perfectly with your wall, wallpaper, floor, and other items. What if you were able to try it on in your room before you had to make the payment? 
There are furniture apps that will let you see how your cabinet will look like inside your kitchen. You can change the color to see how it comes out with a fresh coat of paint. Many AI-based apps also have options of adding customized colors to your furniture, which you can custom make but with your specifications. 
Get Help With Design Placement 
Buying a customized cabinet or furniture can be risky if you have not tried it out. If you are simply going by the look you have seen on a magazine cover, let's face it, it's going to look completely different when it comes to your home. 
Some apps will let you see the future. The Wayfair app is an excellent addition to the augmented reality community, which lets you see your potential new furniture right in the middle of your room. Just pick the cabinet you are thinking of buying and open the app to see the view in room 3D option under the photo of the product. Then point the camera wherever you want to place this furniture, and a life-size version of this furniture will come to the spot. 
It might not be completely perfect because the technology still has a long way to go. Often, the furniture might look even slightly larger than it actually is, but you will always get an excellent idea of what the entire configuration will look like when you are done with your decoration. 
The app is also completely free whether you are going to buy the furniture from Wayfair or not. Similarly, many other retailers are starting augmented reality-powered apps to get help with design placement. 
Make Creative Choices 
Afraid of buying a whimsical color or a unique design because you are not sure it will look good in your home? With the help of augmented reality, you can now easily create a stunning design because you can visualize the complete installation as it will look in the future. Create the home that you have always planned for. In fact, get help from your friends and family to chime in with their input on how the design looks. 
Get Better Choices 
When you have the option to be a little risky, you can make better choices buying cabinets. Not only as a homeowner do you get more items to choose from, but you can also take a little bit of risk by looking into the offbeat corners of the app. Why settle for less when you can do so much more with a touch of augmented reality? 
Save Time 
How much time have you spent running from one shop to the other because you did not find a design that matched your interest? Homeowners have been chasing after quality designs and materials to create their dream kitchen for a very long time. AI completely eliminates the need to visit retailers and showrooms in person. You can simply install the app and take things forward from there. After that, simply scan your home or kitchen and keep adding items from the seller catalog until it matches exactly what you are looking for. It is fast, efficient, and saves you hours of effort. Not only that, you also make sure that there is less chance of returning the item because it does not fit what you expected. 
Buy Confidently 
The whole idea of introducing artificial intelligence in shopping is to make homeowners more assertive in how they visualize their purchases. In the app, you can easily view how everything looks before you commit. Many of these apps will also let you share the images of the design you have created, so get some inputs from your loved ones if you are not feeling very confident. You can also share the design with your contractor to get a quote on the furniture price if you do not want to buy it from your retailer.