The long-term survival of a business is crucial to its growth. Companies can use different marketing strategies and techniques to ensure that their businesses survive in the long run. Ringless voicemail and mass text messaging are two marketing techniques that you can implement for the success of your firm. Continue reading to know more about these marketing methods and their benefits.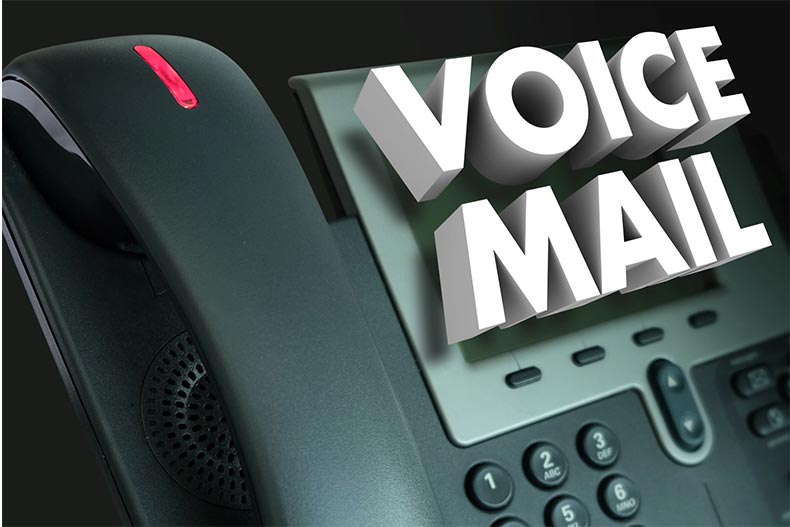 What Is Ringless Voicemail?
Ringless voicemail is a system that allows individuals or business entities to deliver pre-recorded messages directly to a voicemail inbox. The receiving telephone doesn't ring, thus making for a non-intrusive marketing approach for organizations.
This marketing technique offers flexible and scalable advantages that allow different industries to achieve various business objectives. Companies can use ringless voicemail drops for different marketing goals ranging from lead generation to customer follow-ups.
What Are The Advantages Of Ringless Voicemail?
Ringless voicemail is different from traditional telemarketing, as the latter is more intrusive. There are several benefits to this non-intrusive approach to advertising and promoting a brand.
Here are seven advantages of dropping ringless voicemail messages for businesses:
Non-intrusive Marketing

As mentioned above, ringless voicemail is non-intrusive, which can make it a better option for advertising products and services to targeted audiences.

In comparison, traditional telemarketing requires the recipient of the call to remain on the line for the entire duration of the conversation. Many people receiving cold calls from telemarketers get annoyed because these marketers intrude on their time.

As its name implies, ringless voicemail won't make the recipient's phone ring. Instead, the targeted audience will get a notification of a new voicemail message. However, that should be the extent of the intrusion from the marketer.

The receiver of the voicemail can then choose the best time to listen to the recording. This practice provides a better chance for businesses to achieve sales, knowing that their targeted audiences would be in a better mood while listening to marketing messages.

Provide The Perfect Pitch

Ringless voicemail lets businesses craft one perfect pitch per target audience. You, or your representative, can craft a quick voicemail script, but the advertising service sends that script to hundreds of potential customers at once.

In comparison, talking to different people every single day, hoping to entice them to make a transaction can get tiring over time. The first few calls made by your sales representatives might sound cheery. However, repeating the same script three hundred times in a day can get boring and repetitive.

On the other hand, ringless voicemail drops only require one recording. Then, you can send that track to your list of potential leads and customers.

In this way, you can deliver the perfect pitch every time by instilling all your enthusiasm and genuine interest in helping your leads into each message sent. As a bonus, you don't have to worry about issues like coughing or robotic-sounding repetitions.

A High Rate Of Returned Calls

Recipients of ringless voicemail messages can listen to these saved audio tracks at the time and place of their choosing. Receiving non-intrusive messages helps preserve their moments of peace when listening to the voicemails.

Targeted audiences can listen with a clear mind instead of griping about the time lost while attending to telemarketers and other intrusive salespeople. Leads and customers that return calls will also be clear about their intent to do business with companies.

Quality Control

Live conversations with leads and customers can still present businesses with a certain degree of success. But, if your sales representative makes a mistake during the live discussion, you can't take back the words that the person said.

Perhaps, your salespeople might experience a dropped call if they utter the wrong words, but the recipients of such calls can keep spreading disdain while talking about the company. So, one seemingly minor error from a sales representative can affect the entire organization.

Taking advantage of ringless voicemail by making it one of your company's chief marketing tactics lets you record messages first before sending the audio tracks to target markets. Since you're going to record the audio beforehand, you'll know if there are any errors. You can fix these mishaps before sending out the messages, thereby reducing the risk of mistakes in the marketing campaign.

Furthermore, another advantage of adopting this approach is that messages that are sent don't lose their energy. Thus, each message sent maintains a steady tone and positive energy that's received by your target audience.

Cover Regions Quickly

Other marketing tactics require sales representatives to initiate contact with one person at a time. For example, cold callers need to communicate with call markets, but the communication takes place with one person at a time.

These calls can take a few minutes to complete. Also, telemarketers may need to make calls for an entire day to try and reach hundreds of people.

Conversely, dropping ringless voicemail messages is a near-instant communication method. After recording your marketing message, all you need to do is send it to a specified market. Sending the audio file should take no more than a few minutes to accomplish.

So, your sales representatives can then get busy catering to interested buyers as opposed to spending the entire day trying to gain people's interest.

Compliant With Rules And Regulations

Reliable ringless voicemail service providers offer businesses marketing assistance compliant with the Telephone Consumer Protection Act (TCPA). The TCPA is a federal statute designed to protect consumer privacy.

Ringless voicemail messages fall within the scope of the TCPA. But, trustworthy service providers know and adhere to the limitations brought by this federal association on marketers.

Thus, you can still reach out to potential leads and clients. You can also have peace of mind knowing that your business won't be violating the terms and conditions imposed by the Federal Communications Commission (FCC) on the TCPA.

Seamless Integration With Other Marketing Techniques

One of the main advantages of using ringless voicemail is that this marketing technique can blend well with your current marketing campaign.

For example, you might be using digital marketing to attract the attention and interest of your followers on social media. This way, you could send voicemail messages to the inbox of people who displayed genuine interest in your products and services.

This seamless integration helps you save long-term costs. Moreover, your sales representatives can focus on other essential tasks as opposed to talking to uninterested people the entire day.

If you need help initiating a ringless voicemail marketing campaign, an ideal place to start learning is this video:
What Is Mass Text Messaging?
Aside from dropping ringless voicemail, another option for your marketing campaign could be to send mass text messages. Mass text messaging works by sending messages to dozens, hundreds, or even thousands of mobile phone users.
One text blast should last only a few minutes, thereby eliminating the numerous time-consuming challenges associated with other marketing methods.
A few features you may find in a reliable bulk text messaging service include:
Message delivery to groups of any size
Contact management
Message scheduling
Low-cost services
What Are The Advantages Of Mass Text Messaging?
These features present businesses with different benefits, like:
Convenience For Both Sender And Recipient

Text messaging can help eliminate many of the inconveniences that would otherwise increase the distance between you and your potential and existing customers. Just like receiving ringless voicemails, your leads and clients can check the text at a time and place of their liking.

The recipient's phone will receive the notification, but the receiver has the option to read the text message later. Thus, the lead or customer would have a clear mind when deciding to reply to that text.

Other marketing methods like telemarketing and door-to-door advertising may not give target audiences a free choice in whether they want to listen or not. These marketing techniques intrude upon the personal time and space of other people. Encroaching upon another person's personal space can become annoying, thereby reducing the chances of gaining loyal customers.

Mass text messaging apps and service providers prove more convenient for both senders and recipients. Communication between a lead or client and a sales representative should be with clear intent instead of being an irritating concern.

Compatible With Other Marketing Techniques

Like ringless voicemail, bulk SMS marketing is compatible with other marketing methods.

For instance, you can initiate your marketing campaign by sending emails to a targeted list of contacts. The email usually contains a form wherein recipients can subscribe to receive texts by inputting their phone numbers in the right field.

This contact information can be used to send relevant text messages to these interested individuals.

The beauty of integrating mass text messaging with other marketing campaigns is that it can coincide with other advertising techniques. As a bonus, your company doesn't need to exceed its budget by sending several hundreds or thousands of texts thanks to the low-cost services.

Low Costs

Small startups and large corporations can take advantage of bulk text marketing since it doesn't cost a lot to send these messages.

Reliable apps and service providers will only charge organizations for the exact number of texts sent. For instance, a mass text messaging service might charge you $0.029 per message sent. So, if you send 1,000 messages, you'll only spend $29 for the entire campaign.

In comparison, using other advertising methods might mean that you would have to spend hundreds or thousands of dollars before you can gain a good return on investment (ROI). Moreover, your profit margin should increase with the low fees offered by mass text messaging for businesses.

Reach Audiences With One Click

Most people who own a cell phone know how to send and receive text messages. So, sending marketing texts shouldn't require extensive employee training programs.

You can create a short text stating the nature of your intent in one brief message. Then, all you or your sales representatives need to do is to load contacts into the app and click "Send." Conversely, some marketing campaigns require days or months of training before a representative gets the hang of communicating with leads and customers properly.

If you want to train your employees to handle your business's SMS marketing campaign, it shouldn't take more than a few hours to do so. After that training period, you can start advertising your brand to your target audience.

Flexible and Customizable

Marketing by sending bulk texts offers companies versatility in their advertising campaigns. This marketing channel is similar to dropping ringless voicemails if their flexible features are compared.

Ringless voicemail lets salespeople create and modify their pre-recorded messages before sending the audio track to target markets. On the other hand, sending mass texts requires you to develop and edit your messages before you click the "Send" button.

So, you can proofread your messages to avoid any mishaps during your marketing campaign. Use the features offered to you by the mass texting app to:

Announce a sale
Provide a temporary discount
Reward loyal customers
Promote a new product or service, and
Share exciting news with subscribers

Improved Customer Assistance

SMS helps develop a business's customer support operations in a more efficient manner. This marketing technique helps build a streamlined communication channel for business representatives and customers.

Concerned clients can convey their feedback and issues in real-time. Company representatives can relay the message to the concerned parties to rectify situations as quickly as possible. Consequently, businesses can devise immediate and feasible solutions to resolve customer concerns.

It's advisable to use reliable bulk text apps that allow the sending and receiving of messages. A small marketing team can handle this marketing channel reasonably well, which means you don't need to spend a lot of time, money, and effort to train a larger group of employees for this task.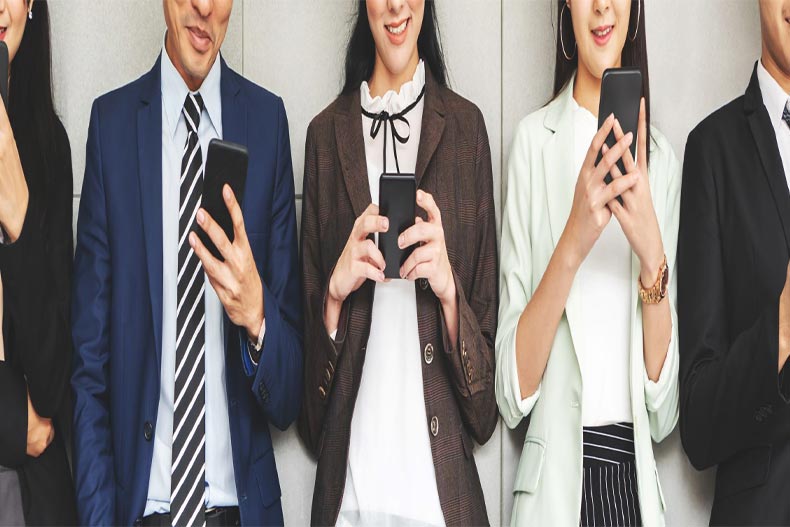 Mass text messaging can be your primary channel for business growth. Reach hundreds, thousands, or perhaps even millions of potential customers based on your detailed demographic research with the help of reliable bulk SMS apps. Many businesses can flourish with the help of SMS as texts are employed to enhance communication with your target audience.
Both ringless voicemail and mass text messaging extend several benefits to small startups, medium enterprises, and large corporations. These marketing channels even share similar advantages like being low-cost options for advertising practices, and providing flexibility and versatility to different organizations. These non-intrusive marketing options also let target markets read or listen to messages at their preferred time and place. Start using the services of ringless voicemail and bulk SMS providers today, and you can start reaping the benefits as soon as possible.