Magento is considered one of the most popular platforms for online trading. This CMS (Site Content Management System) has an excellent reputation among developers as well. However, in some cases, the basic functionality of an online store on Magento may not be enough. In order to turn their ideas into reality, online store owners use customized or custom modules. Such modules can significantly extend the functionality of e-commerce site.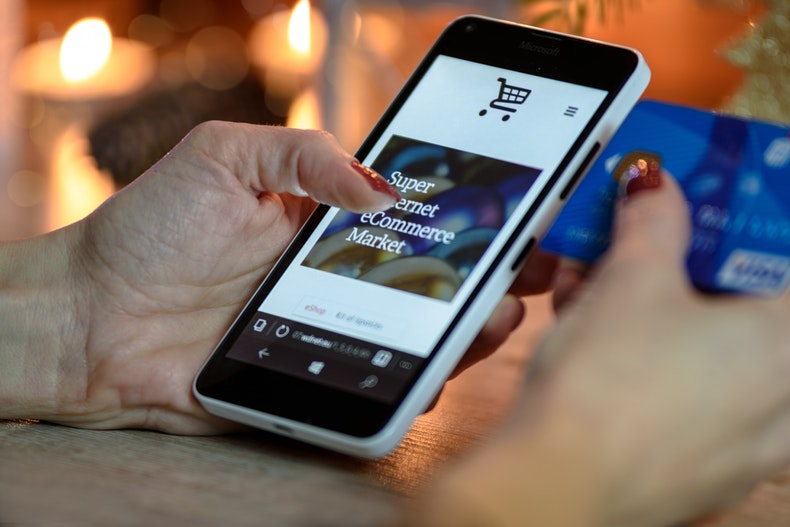 In this article we will share our ideas on the topic:
Advantages of individual extensions and modules for Magento online stores
The most useful plugins for Magneto sites
Outsourcing or Inhouse: which team to choose for development
What kind of specialists are needed to develop custom modules?
Estimated cost of developing custom modules for Magento
So, are you ready? Let's get started!
Advantages of individual extensions and modules for Magento online stores
If you need to significantly extend the basic functionality of your online store on Magento, it is worth paying attention to the development of custom modules. Thanks to individualized modules, you will provide your customers with an innovative shopping experience. In addition, Magento has centralized access to control all the modules through the admin panel. If you have any questions at any stage, you can solve them thanks to the developed community of Magento, where you will find other owners of online shops as well as developers. Another advantage of individualized development of Magento modules is that this module is designed specifically for your version of the online store.
Custom development of extensions and modules will help you to make your online store more successful thanks to non-standard features. Dinarys has considerable experience in developing custom modules for online stores on Magento. Based on previous experience, we will tell you which modules are the most popular.
Expanding product search
A properly designed search extension will help online store visitors to quickly find related products. In addition, you can also customize the search to include "often bought as well".
Send goods module
This module is available in some Magento stores by default. However, the platform does not support all forwarders. To do this, you need to develop your own Magento delivery module. Another feature of such a delivery module is a discount on delivery, based on previous customer purchases or other actions.
Payment module
Thanks to this module, the user chooses the most convenient way to pay for goods. The team can develop a payment module according to your business goals. Also popular are such features as discounts and payments in different currencies.
Order placement module
In the standard process of placing an order the user needs to fill in a few fields on different old ladies' sites, which is very tiring. Take care of your customers. With advanced modules, the user can place an order in one click. Customer Prices Suite extension for Magento 2 will definetly help you.
Blog
Expansion such as a blog can be a good tool to attract new customers. By publishing the latest news and product reviews, you will significantly increase conversion rates. You can also add a comment box to your blog, share via social networks and use advanced SEO settings to make your store better indexed in search engines.
Extension for SEO
Thanks to this extension, you can improve your site and make it more visible to search engines.
Before ordering custom modules and extensions for Magento online stores from the development team, let's take a look at the ready-made solutions. We can use them as inspiration for our e-commerce site.
The most useful plug-ins for Magento sites
You can use various modules, extensions and plug-ins to improve the functionality of your online store. In addition, the plugins often increase the conversion rate.
There are many ready-made solutions for every taste. However, it can be difficult to find a plugin that fits your business goals perfectly. The Dinarys team will help you to simplify this task. We have prepared a list of useful plugins for online stores on Magento, which will improve the functionality of the site. In today's highly competitive world, advanced online store functionality plays an important role. Are you ready to start?
1. Shipworks
Enter the international market – the dream of every online store owner. However, for this step your business must be ready. Sending goods to most online retailers is a real challenge. However, with the Magento Shipworks plugin, the task becomes much easier. The plugin has a number of useful features, including order status updates, mail notifications, etc. In addition, Shipworks is supported by large companies such as DHL and FedEx.
2. Price Slider Daffodil
Many customers are confused if they can't find the right product in the product catalogue. Why not? Because search results are not within their budget. To avoid this problem, install the Price Slider Daffodil plugin. This plugin shows the search results according to the user's price range. This will make it easier for your customer to find the right products, which will have a positive impact on sales.
3. Zopim Live Chat
Today's users of online stores do not want to wait a long time for a response from the seller or manager. And if buyers don't get a quick response, they're likely to go to your competitors. Use the Zopim Live Chat plugin to improve communication with your customers and speed up response times.