If you were to take a ride around your local small town and interview small family business owners about how they keep track of everything, you wouldn't find reference to a lot of technology. They probably keep a rolodex of contacts, a small office filing cabinet for reports/tax information, and a little black book full of employee hours.
When you contrast this business model with that of an up and coming business that nearly doubles its growth with each and every year, and you'll see a few key differences. Aside from the employees and products themselves, the fast-growing company will utilize technology far more than the small family-owned business.
Today we're going to be discussing one of the most prominent business solutions available- ERP, or Enterprise Resource Planning.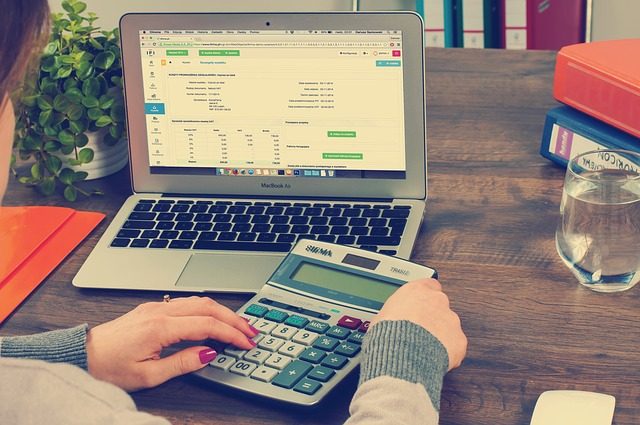 What Exactly Is ERP?
If you look at your business, there are bound to be a few things that you'd like to automate. Perhaps is live data updates, automated billing, order fulfillment, tracking work hours, or running payroll. As a small business owner, these tasks can easily consume upwards of 30 – 40 hours every single week if you're handling them all yourself.
One option is to hire a full-time accountant with a salaried position. This will run you around $30,000 per year. The other option is to use ERP development services to create a system which will automate everything for you.
Enterprise Resource Planning applications can handle all of these tedious details. ERP applications can store data on the cloud and implement additional SAAS functionality through API's. A high-quality ERP application will be able to handle just about anything business-related except face-to-face customer service.
Do I Need An ERP Solution?
If you're just running a small family store, have less than five employees, or are working for yourself, you probably don't need ERP development services. Keeping track of your records with an Excel spreadsheet backed-up on the cloud is safe and easy.
However, if you want your business to really grow, you're going to need a way to automate the ever-increasing amount of housekeeping work that will do nothing but divert your attention away from business. Owners who spend all of their time in the office aren't able to spend the time that they need finding new clients and ensuring that their existing clients are as happy as can be.
What Is One Of The Most Common ERP Development Services?
One of the most common ERP development services that small business owners ask for is an automated billing application. The program will create an object based on a client's information. Data such as name, address, phone number, email, and credit card information will be saved along with services or purchases made by their account. The administrator can then program specific days or times for automated billing to withdraw the money from their account and send them a digital invoice.
ERP solutions can be small and simple or large and grand. It all depends on your needs as a small business. The more ERP development services that you request, the more it's going to cost you. However, you should always keep in mind that the money you spend on a high-quality ERP application is money that you will save having to pay an accountant. It will also free up more of your time so that you can further grow the business.