Chargebacks are a major risk for businesses big and small. If you're struggling with chargebacks, you're certainly not alone. Each year, chargebacks cost more than $30 billion in lost revenues and fees. Fortunately, there are steps you can take to reduce chargebacks, including making adjustments to your approach to customer service.
A properly set up customer service department can reduce and deflect chargebacks. Besides losing revenues, if you get hit with a chargeback, you will incur fees. If your chargeback ratio gets too high, you may also have to pay more in payment processing. For many businesses, such costs are simply too much to bear. Let's look at some measures you can implement to potentially reduce chargebacks.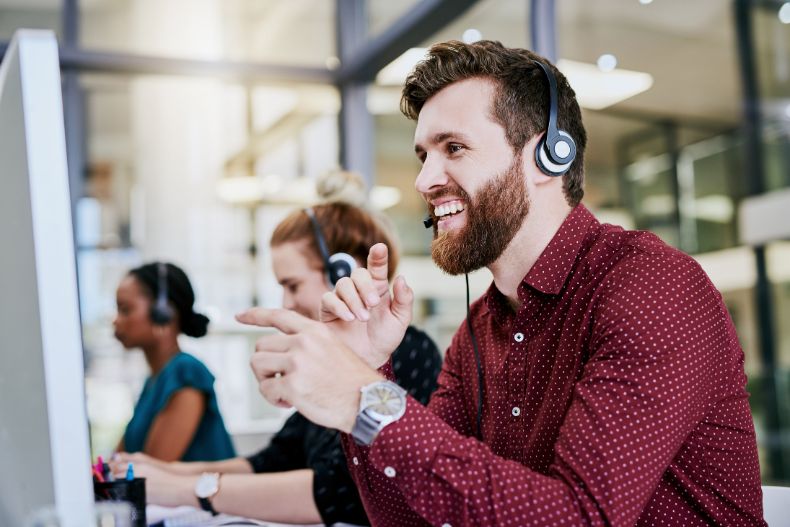 Make Your Return Process Easy to Exercise
A chargeback functions like an unauthorized refund. A cardholder can contact their bank, file for a chargeback, and if they win the chargeback dispute, their money from a purchase will be returned. In practice, if a customer service department is slow to respond or refuses to issue a refund, many cardholders will simply ask their bank for a chargeback.
Many businesses would rather not issue refunds. However, if the choice is between a chargeback and a refund, the latter is usually the better course. If a customer is unhappy, simply refunding the purchase could prevent a chargeback and all the penalties that come with it.
If you make customers jump through a lot of hoops to obtain a refund, some will simply skip the process and turn to their bank. Likewise, if you charge expensive restocking fees or make customers pay for return shipping, they may simply ask for a chargeback.
Offer a Long Return Period
One strategy some businesses leverage to reduce both chargebacks and returns is a long return period. Rather than making customers return goods within 1 or 2 weeks, you might offer them up to a year to file for a return, for example. Of course, you can ask that the goods still be in like-new condition.
A long return period might seem counterintuitive, but in practice, it can actually cut down on returns. Some companies, like Zappos, have been able to effectively use long return periods to actually reduce the overall number of returns. Why does this work? Sometimes customers simply fail to make a return because they were under no pressure to do so.
Buyer's remorse is also a serious risk. A customer might order a shirt, but then realize that they don't need it. If they have only a week to decide, they'll be more likely to simply return it. If they have a few months to mull over the purchase, they might fall in love with their new shirt further on down the road. 
Make Sure Your Customer Service Department is Responsive
A responsive customer service department can deflect chargebacks and perhaps even refunds. If a customer contacts you, make sure you reply as quickly as possible. If you take several days to get back with a customer, they may turn to their bank in the meantime.
In some cases, if there's an issue, you might be able to resolve it without a refund or chargeback. For example, if an order hasn't arrived, you can look into why. It's possible that the package got held up in shipping. Simply letting the customer know and providing tracking information might resolve the issue.
Check for Fraud and Confirm Customer Orders
Chargebacks are designed principally to prevent fraud. If someone steals a cardholder's card and makes an unauthorized purchase, the cardholder can use a chargeback to get their funds back. If you uncover a suspicious purchase, it's typically smart to pause the transaction.
For example, if the goods are going to a new shipping address, or the shipping address doesn't match the billing address, you can have your customer service department reach out to confirm the order. When possible, it's best to block fraudulent transactions as it protects cardholders and can also reduce chargebacks.
A Proactive Approach to Good Customer Service Can Reduce Chargebacks
At the end of the day, a responsive, accommodative customer service department can reduce the number of chargebacks you get hit with, in addition to a great chargeback management platform. Great customer service offers other benefits as well, such as increased customer delight. When setting up a customer service department, be proactive and think about things from the customer's point of view.