If you have a bad credit score, applying for a car loan with advantageous terms can be quite difficult. But who says you cannot finance a car purchase even if you have a poor credit score? With a subprime auto loan, you can!
A subprime auto loan allows you to finance your future car purchase even if you have a poor credit score. The thing is it typically carries higher interest rates compared to prime loans and might arrive with prepayment penalties if you opt to repay the loan early.
That being said, its benefits outweigh its disadvantages. In this article, we'll walk you through how to purchase a car with a subprime auto loan. So, read on!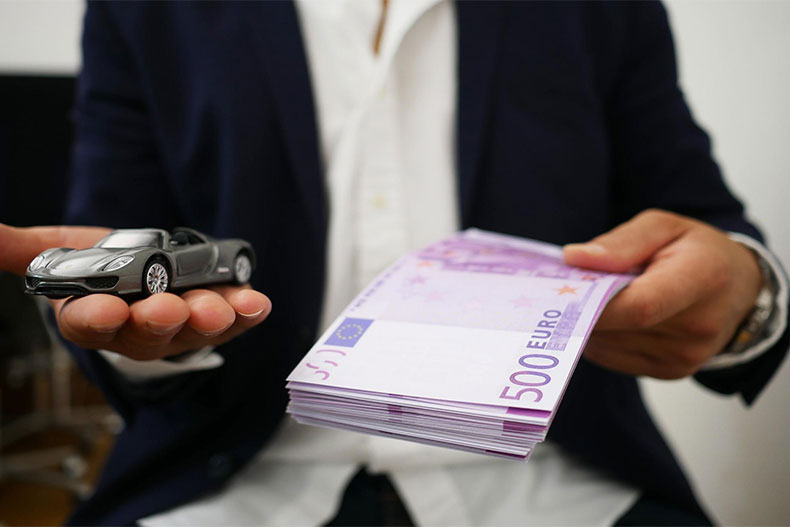 Subprime debtors and lenders
Subprime debtors should have FICO® Scores between 580 and 669. Scores in this range are considered below average compared with other borrowers with fair scores. Several creditors opt not to do business with people within this credit. They consider them as risky borrowers, who are less likely going to pay off their loans.
Even so, many creditors tend to focus on the subprime market. They are actively looking for subprime borrowers, who they can gain profit from by charging higher fees and interest rates. Specifically, mainstream lenders might want a combination of customers with various risk profiles, especially subprime borrowers and low-risk borrowers.
Getting An Auto Loan With Bad Credit
Obtaining a car loan with bad credit may seem impractical, but it is not. Those people with bad credit can still get approved for auto loans. Even though it may seem complicated, there are a few steps you can take to boost your chances of acquiring the loan, including your preferred car. The following are a few steps and tips when applying for a subprime auto loan:
Choose the Right Creditor

We all need financial help, according to CreditNinja, an online lending company. Regardless of your credit score, there is that one lender that is more suited and appropriate for you than others. All you need to do is to look around and compare different lenders to choose the right creditor.

Many online platforms accept borrowers with different kinds of credit, as well. They have adequate experience in dealing with people with bad credit, including repossession and post-bankruptcy. Choose a lender that offers many resources so that you can get the right kind of loan for your situation.

Opt for Used Car Loans

While second-hand auto loans tend to have higher interest rates compared to new car loans, it implies that you will not need to borrow a lot of money. In this way, your monthly payments are more doable and manageable.

Be Wary On Fees

Be sure to ask creditors about all the possible fees. A lot of lenders will charge late fees, prepayment, origination, and many more that quickly add up to the entire cost of your car loan. You can take advantage of any auto loan monthly payment calculator to analyze the costs of different loans and find out who offers the most favorable deal.

Go to the Dealership With An Auto Loan In Hand

With regards to negotiations, it is wise to visit the dealership with a loan in hand because it can put you in an advantageous position. You can end up getting a better interest rate if the dealer can beat or match the rate.

Get a Cosigner

It is a great idea to apply with a cosigner. You might be able to procure a lower interest rate. But because they are taking on a huge risk or danger if a borrower defaults on his/her loan, talk about your budget with them and how you wish to pay the monthly repayments.

Set Aside Money for Down Payment

Keep in mind that saving up for a large down payment implies that you can borrow less. Thus, you can pay less on monthly interest. The key here is to have at least twenty percent of the value of your car saved up. In spite of that, a down payment of ten percent can be helpful.

Alternatives to Subprime Loan

There are two alternatives to getting a subprime car loan. However, they can be quite risky. First is a home equity loan. You can use the equity in your home to finance a car purchase. The risk here is that if you default, you could lose your house.

Second is an unsecured personal loan. Even if you default, you will not lose your car. But the problem is that it can be more challenging to qualify for a loan.
Takeaway
If you have no other options to finance your car purchase, especially if you have bad credit, then subprime car loans can be a big help to you. Be sure to compare lenders and thoroughly check your contract terms to make sure you're not deceived.