Your new startup is highly likely to struggle with cash flow issues if you don't have a good solution in place for accepting payments and receiving funds with minimal lag times. In this sense, it's critical that you find a good solution for accepting credit card payments.
Given that there's a lot of hassle, time and expense associated with creating a merchant account and getting established with a payment gateway, many small businesses are using more accessible payment processors like PayPal, Stripe, WePay, Square and Google Pay – making things easier on themselves and their customers.
How do you know which payment processor is right for your business? Should you use more than one? Here's what you should consider when tackling the selection process.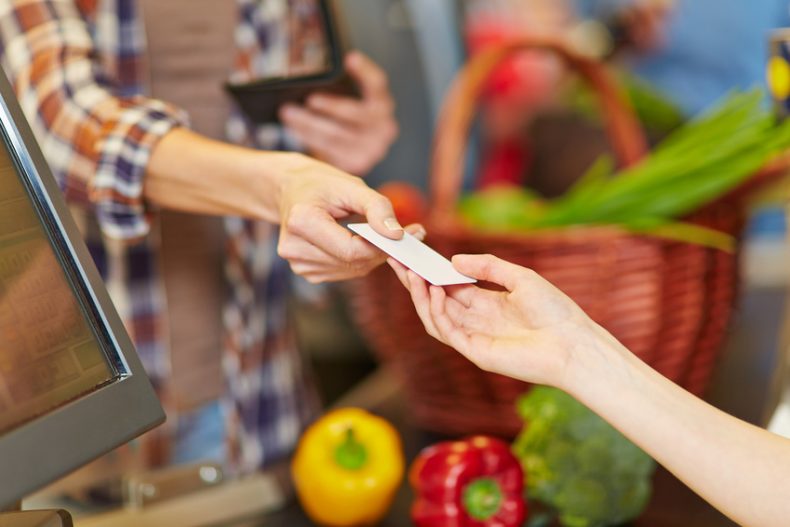 Accepted Payment Methods
Most credit card processors make it easy to accept cards from all major issuers – Visa, Mastercard, Discover and American Express.
However, as people navigate to virtual wallet systems such as Apple Pay, Google Pay, and Samsung Pay, you may want to look at processors that accept those payment methods, too.
The more options you can cover through your processor, the better, since it gives your customers increased flexibility in how to pay you. This also helps ensure that your business is as future-proof as it can be.
Ease of Use
If the platform is difficult for you to use – for example, if it takes a significant amount of time to set up or requires more than a few business days to transfer money from the payment account to your bank account – then it may not be worth your time.
One of the most important factors you need to consider is how the platform will affect your cash flow – and how much time you'll have to spend invoicing and tracking down payments.
Look for solutions that offer recurring billing, automatic follow up reminders, and so on, so you can be exempt from spending time tracking payments down.
Adoption Rate
Think about how many people actually use each of the platforms you're looking at.
The majority of people do use PayPal, but as people seek more alternatives, it's a good idea to give them the option to pay you with a system other than PayPal.
Because most people have credit cards, allowing them to pay via PayPal without actually having a PayPal account, you should be okay – as long as your customers are mostly based in North America and Europe. However, if you force PayPal on people in other regions and don't offer anything else, you may miss out on certain opportunities.
Fee Schedules
All credit card processors have to make money to keep themselves up and running, just like any other business. Certain processors are more affordable than others, and the pricing is fairly similar across the board. But that doesn't mean you shouldn't take the time to learn about the fees you should expect to pay when you use them. Yes, you can write those fees off on your taxes as a business expense, but you may want to adjust your pricing to cover those fees a bit.
Entry-level PayPal accounts deduct 2.9% plus $0.30 per transaction, which amounts to $3.20 for a $100 charge, for example. Businesses can sign up for a merchant account when they have a sales volume of $3,000 or more per month. In this case, you can expect to pay anywhere from fees as low as 1.9% plus $0.30 per transaction, depending on sales volume. If you are dealing with an international transaction with buyers outside of America or Canada, you'll have an additional 1% charge, on top of a 2.5% currency exchange fee.
For the sake of comparison, WePay offers a couple of different account types. Connect, the quick setup approach, charges a flat 2.9% plus $0.30 per credit card transaction. The Clear, their white label solution, allows merchants to set their own pricing. Both processors have restrictions on activities their services can be used for, with WePay's list of prohibited activities being much longer, so that's something else to keep in mind.
Customer Support
You need to choose a credit card processor that provides good customer service to make your finances as easy as possible. The high level of customer support will make sure you can resolve any issues quickly to minimize disruption to your business.
If you run into issues with disputed payments, your business may get cut off by the underwriters, meaning you'll have to start turn customers away, losing a significant amount of business in the long run. There's always the chance that people will not return to shop with you once these issues have been resolved – and you could be sending customers to your competition for good.
Prompt customer service response and good technical support will ensure your business can get back up and running quickly and easily as soon as possible. It's also important to have good customer service when dealing with instances of fraud. If you think you might have accepted a fraudulent payment, or want to verify a payment, you must be able to speak to someone at your credit card processor to make sure the issue is resolved.
Security
Security is another critical aspect to consider, because you need to make sure your customers' financial data is safe.
Although credit card fraud is not as rampant today as it was a few years ago, you have to remember that if anyone uses a card fraudulently with your business, you're the one that has to pay it back – not the bank that issued the credit card – even though the bank is who reimburses the customer for the fraudulent transactions.
Your credit card processor should support SSL encryption, and should use CVV2 verification to ensure that the purchases are legitimate. It's important to confirm that your processor is also PCI complaint. Any reputable credit card processor should be willing to provide this information if you ask for it.
Start Charging
A high-quality, reliable payment processor is essential for your business success. If you're a young startup, choosing the best provider for your needs will help you get started on the right foot.
Having to change processors once business is up and running could wreak havoc on your business, so it's especially important to get it right from the start.