With 2018 seeing the number of Americans turning to the web to get their shopping fix rise to 8 in 10, businesses of all sizes are beginning to realize that it's no longer a question of whether they need to have a social media strategy in place, but rather what that strategy should look like.
However, despite over 50 million small businesses utilizing Facebook to market to and cultivate relationships with consumers, many companies are still in the dark about what exactly an effective social media strategy should look like. That's why we've put together a list of four easy questions you can ask yourself to determine the health of your social media strategy.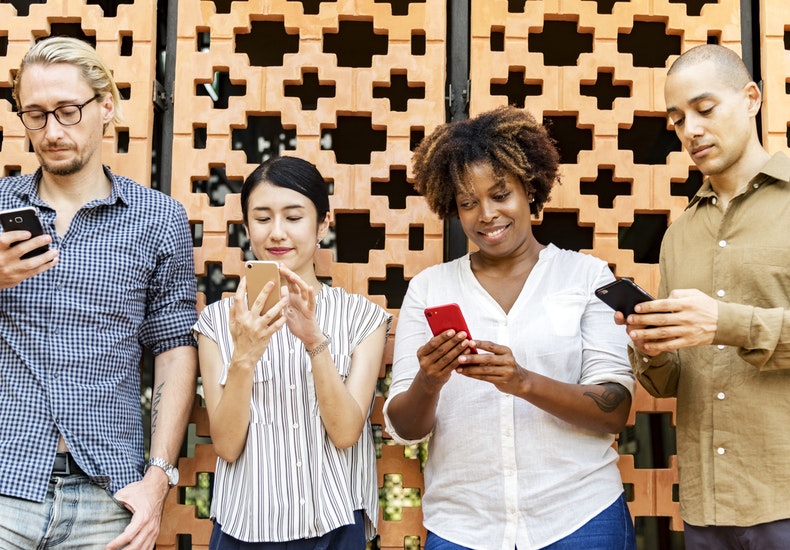 1. Is my business active on enough social media platforms?
There is no correct number of social media platforms a business should have a presence on. It all comes down to the size of your company and how much time you have to spend on social media marketing.
It's vital (especially for small businesses) to determine where your target audience hangs out and direct your marketing efforts there. For example, if you're a retailer of bespoke baby products, focusing your time and money on Snapchat, where approximately 60% of users are under 25 with less expendable income, would be ineffective. A little research would lead you instead to Pinterest (where around 88% of users are female) or Facebook, which has a higher average user age. The more targeted your social media marketing is, the higher your conversion rate will be.
2. Are my business's details up to date?
It's imperative to keep all your company's details up to date. Not only does having outdated details on your profiles look unprofessional, but broken links or incorrect phone numbers could cause you to lose potential sales and interactions with customers. Every few months, audit your social media pages for contact details.
Keep in mind: when it comes to getting your details out there, social platforms like Facebook aren't always the best choice. Try joining up with a reputable business-orientated platform, like LinkedIn or Crunchbase. As you can see from this Lori Janeson profile, a dedicated business listing site makes your company's details easily accessible to all key stakeholders, including potential investors and collaborators, not just customers.
3. Are my social media platforms optimized?
When you've got a small team and you're trying to operate several different social media platforms, it can be tempting to cut corners. That might mean copying and pasting bios between platforms or reusing the same profile pictures. This can cause quality problems. For example, your business's Twitter profile picture should have dimensions of 400 x 400, making it a square. If you were to use the same image for your Facebook cover image, it would appear stretched and distorted and cheapen your business's online brand.
Furthermore, the audience expectation will differ for every site. Twitter and Instagram users don't want to read a lengthy mission statement, where LinkedIn users might find it valuable. Take the time to create (or at least resize) your profile pictures and imagery for different social media platforms while keeping your branding consistent.
4. Am I tracking which social media strategies work?
The key to staying on track when building your social media presence is determining what works and what doesn't. You can do this by tracking key metrics, such as brand sentiment, social shares, comments, likes and impressions (to name a few).
There are plenty of programs that can help you track metric data, but if you're just starting out, be sure to take a look at Facebook's inbuilt analytics tool, Facebook Insights. This handy gadget will help you to get a basic understanding of your organic reach and the level of engagement you're getting from your posts. From this data, you can establish optimum times to make posts and what kind of content garners the most attention.
Struggling to work out whether you're on the right track with your social media marketing plan? Simply ask yourself the four questions above to give yourself a quick and easy social media marketing strategy audit.