While the need to hire accountants from the beginning of a business is widely known, the requirement for business lawyers is often ignored. Entrepreneurs and businessmen often realize the need for a good lawyer when it's already too late. Sometimes, businesses delay or avoid hiring a lawyer altogether, fearing high consultation fees. Many also feel that their business practices would get unnecessarily entangled due to interference from lawyers, ultimately leading to loss of productivity.
Despite the size of a business, all of these misconceptions can lead to deadly consequences in the long run. Read on to find how to find the perfect lawyer and operate your business stress-free.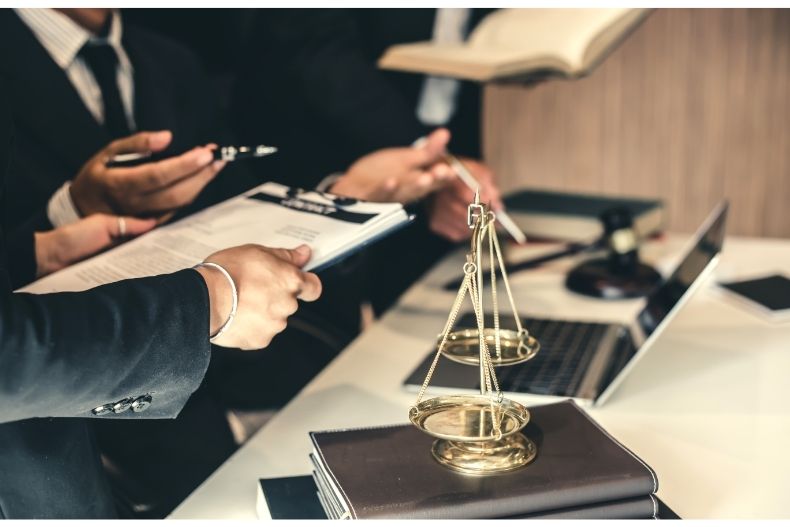 Why Does it Even Matter?
Firstly, let us clear the air around why is it important to have a competent lawyer around. Like an accountant helps you set up taxation systems, file business taxes and stay tax compliant, a lawyer would make sure your business is compliant with all the government regulations. This would help the business follow the vision of its founders, keeping in line with legal codes and ethical business practices.
From trademark filings and patent applications to drafting agreements and tenders, a lawyer's services are vitally important.
Step-1
Analyse your business
A large business has a different set of requirements from a medium or a small one. For large businesses, it is obviously a good idea to work with a law firm that employs several specialist lawyers. However, small businesses may require only a specific set of lawyers(s) based on their type of business expertise.
Step-2
Understand your goals
Your business goals play a vital role in every choice that directly affects your decision. For instance, if you plan to expand or go public, a large law firm with a powerful reputation can connect you to the right investment sources. Communications like notices and reference letters from such a firm would tend to pack more punch than those from a solo generalist. If your goals are short-term sell outs to larger companies, you might find it more convenient to work with legal professionals who specialise in acquiring, selling and purchasing companies.
On the other hand, appeals lawyers are the experts in challenging the decision of a lower court in case you are not satisfied with it.
Step-3
Ask the right questions
Looking online or relying on word-of-mouth are some of the ways to find good lawyers. To make sure you have settled for the right one, asking some questions helps. This would make sure you and the individual/firm are on the same page and can work well in the long term.
Questions regarding the flexibility of payments, work experience, specialization are some of the important ones to run by your lawyer. Also, if they already have clients in your field of work is another thing to look at.
Regular and timely meetings with your legal representatives ensure the compliance of your business and best prepares your business for unfortunate lawsuits, should they happen.