Online education is growing in popularity daily. In just a few weeks, the COVID-19 pandemic has changed how students are educated around the world, showing that online learning is the future of higher education. Yet, online education is an excellent choice, even if there is no pandemic affecting humanity. Online degrees are a great way to pursue your dreams of a better career with the ability to study when you want, at your own pace. That said, the benefits that come with obtaining an online degree are numerous. Studying online gives you more flexibility so that assignments can be completed within a set time frame and in a learning environment of your choice. You can continue working full-time while earning an education that can enable you to advance in your career.
Online studying is also more affordable because it does not require housing and transportation costs. And, if done right, online classes are interactive and urge learners to participate in the process actively. Most importantly, online learning teaches you self-motivation and discipline, too.
However, if you find yourself in a position where you have decided that online education is for you, but you don't know how to start with it and match it with your future career plans, then this article is for you! We have scouted the online education landscape and put together this guide to help you with starting your online degree studies.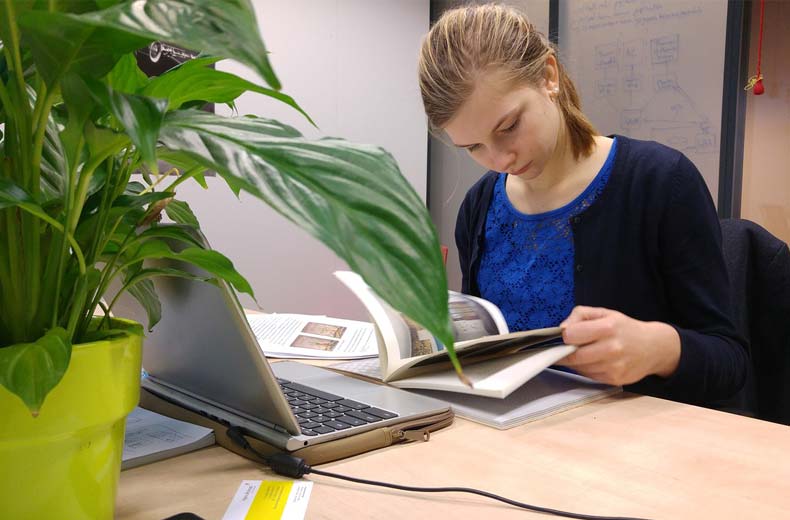 Decide on a study area and degree
The first step in getting your online degree is choosing what to study and the type of degree you want to earn. Deciding on these two points takes time and careful consideration. However, there are a few pointers that can guide you in the process.
First, think about your favorite subjects in college. Also, think about your hobbies and passions. That can give you a significant clue when deciding on a field of study. Importantly, do career research to find out what kinds of careers are available relating to the areas you enjoy. Keep in mind that massive numbers of jobs are at risk as programmed devices – many of them smart, autonomous systems – advance their journey into workplaces. Though that might imply that familiarity with technology, mathematics, and science would be useful for many jobs, rest assured that thanks to a rise in online platforms, virtual galleries, and sharing platforms, you can also choose a career in art. The key is to be informed.
Second, ask yourself whether the degree of your choice can suit your future needs? Examine how long it will take for you to earn this degree? Will it make you more employable, and what job prospects are there with this degree? Also, it is worth checking whether you can expand on this degree. You never know what the future holds.
Contemplating and being sincere with yourself about all these and other questions can help you immensely when deciding what you want from a college or university degree. If you are still not sure what you want, consider meeting with an academic adviser to discuss your options further. That way, when it's time to enroll, you'll be confident you have made the right choice.
Consider ranking databases when choosing an educational institution
Once you have decided you want to earn a specific degree online, it's time to pick a school. In addition to numerous accredited schools and universities that are entirely online, many traditional ones have considerably increased the number of online programs available. However, when it comes to choosing between different degree studies offered by various online universities, you must invest time in looking at the institution rankings, reputation, and quality. True, you can always make a quick Internet search; however, it is essential to know how to avoid getting ripped off. If you are looking for quality information, you need to use credible ranking databases that consolidate and match results from renowned college ranking publishers and real student reviews.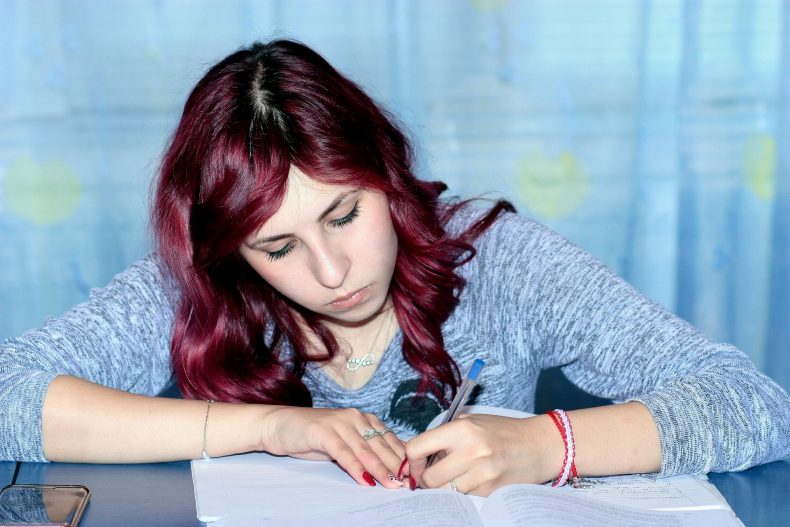 Research your educational institution
Now that you have found an educational institution with a program that you think will work best for you, there are a few essential things to look for in it.
Accreditation

Knowing that your degree is regionally accredited is the most critical part of starting with your online studies. Having accreditation implies that the educational institution is recognized as a legitimate institution. Pay extra attention – accreditation of higher education depends on the jurisdiction and may focus on either or both the institution or the individual programs of study. Importantly, keep in mind that employers usually look at a degree from an accredited school with more respect.
Learning structure

Many online education programs offer synchronous courses consisting of streaming video and live chat discussions. Others leave it up to you to make your own schedule – asynchronous courses. However, most online degree programs are usually a combination of both types of classes. Some courses will have recorded audio or video lectures accompanied by exercises or quizzes. Other courses will provide text online and then require you to write essays and send them to the lecturer. Many classes will have a discussion component. In asynchronous courses, this discussion will consist of a message board, with students posting their thoughts and responding to others over several days. In synchronous classes, a discussion will take place using a designated chat room or instant messaging. Regardless of the offered variation, you need to inform yourself on this aspect in advance so you can better plan and prepare for your studies.
Financial aid

Online universities are generally less expensive than traditional colleges. However, if you are still struggling financially, consult the university. They might be able to help with guidance and advice, or even better, maybe they offer possibilities for financial help. Furthermore, a high price does not always guarantee high quality. When choosing an online degree program, it is also essential to look for a program that will help you in your future career.
Experience and technical support

Online learning is still an emerging medium. For this reason, look for a school with a well-known brand, experience administering online programs, and a reputation for investing in technologies and methods for online instruction. Also, inform yourself whether the school will be there for you when you are having technical difficulties with the program. Importantly, make sure your computer is compatible with the software you'll need to view and interact with the course before you invest.
Transferable credits

If you have credits from a previous college, it is essential to talk to counselors at your educational institution about the possibility of transferring your credits. Keep in mind that colleges are not required to accept credits from other institutions. Inform yourself thoroughly on this point.
Read student reviews

Check online what students are saying about your particular degree program. Engaging with relevant online groups can give you insight into how the program works, how is the student culture, or what future employment opportunities it offers. Discussing with former students will provide you with a sense of how it may feel like to be an online student in a particular program. Most importantly, it will give you an idea of what job prospects are waiting for you once you finish with your studies.
In the end
Obtaining an online degree requires self-motivation and willingness to do the hard work necessary to complete the program. If you search for online courses or online sources to help yourself you may find sources like Build Your Empire University and many others but is Build Your Empire University legit, that's a real concern. You can read in detail to find out about it. However, distance learning is an excellent way to advance in your career and land your dream job, since it offers you the flexibility to succeed despite the busy life you lead.