Setting up a traditional business is a great first step, but it is not the end of the road for the owner. To optimize their potential, the owner will also need to create an online presence for their business. Luckily, taking your small business online is not as difficult as it seems. Follow the steps below to ensure a smooth transition for your company.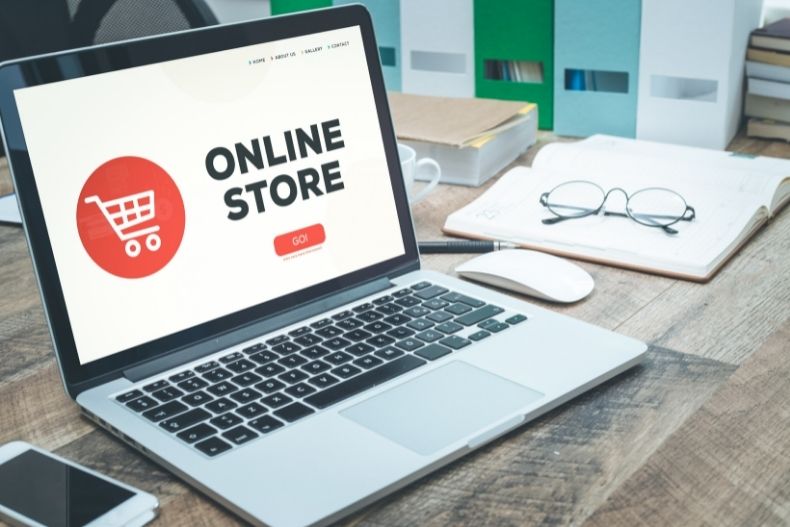 The Importance of Moving Online
First, we should clarify why it is so essential to create a virtual store. One of the main benefits is that you will reach a far wider range of customers. With an online store, you can make sales to people who live on the other side of the world. This type of store will never shut down for the night, so customers are free to make purchases 24/7.
Ease of access is key when it comes to making sales. When a customer has an interest in a product or service, they are likely to type their query into their search browser. Your website will pop up, catching their attention. They will then have the choice to come into your brick-and-mortar store or shop using your site. The customer has different options, which is far more convenient for them.
Having an online website will give you a better opportunity to market yourself. You can post your link onto your social media accounts or advertise promotional discounts. This is more likely to catch a customer's eye, as they can quickly click a link to view your offers.
Choose a Web Host
Deciding on web hosting is one of the first steps that you will take when you start an online store. If you need help creating a site, some hosting providers offer website builders in their packages. The provider that you choose will impact your site's speed, uptime, resources, and security, among other features.
Web providers typically offer different hosting packages depending on your needs. For instance, a smaller company with little virtual traffic might start with a shared hosting plan. As the company grows, it might consider upgrading to a VPS or dedicated hosting plan to handle the increase in web traffic.
Also, make sure to look out for additional bonuses that some hosting providers may provide. For instance, some companies are completely energy-efficient, others have 24/7 customer service support, and others offer refunds if their uptime were to fall for any reason.
Focus on Website Design
This new website is going to be the selling point when clients check out your business. The website needs to be clear, concise, and up-to-date. There is nothing worse than having outdated information in your contact section and frustrate a client who is trying to call you.
The website should also be optimized to best suit the users' experience. This means making it mobile-friendly and ensuring that images align properly with the text. It also involves double-checking all your hyperlinks to make sure that they are working properly.
The website should show the customer that you stand out among competitors. You may offer the same products or services as other companies, but you are giving something in addition to that. For example, you could emphasize your superb customer service skills and include a section highlighting your positive reviews.
Generate Leads
Since you already had an existing business, you will have a step up when it comes to generating new customers and sales. You can use your old customer database to create an email mailing list and send out information about your upcoming site.After the site launches, you can send periodic emails letting customers know about promotions or new product launches.
To generate new customers, don't wait for your target audience to find you. Instead, you should go to them. Cold calling and going door to door is sometimes the best way to get yourself noticed. If you are targeting companies, try visiting local shops nearby. You may get lucky and find that the company requires what you provide.