If you're considering a car title loan ( a short-term, secured loan using the title of your car as collateral) there are a few things that you have to know in order to lessen the frustration of trying to figure out whether or not this is a viable option for you.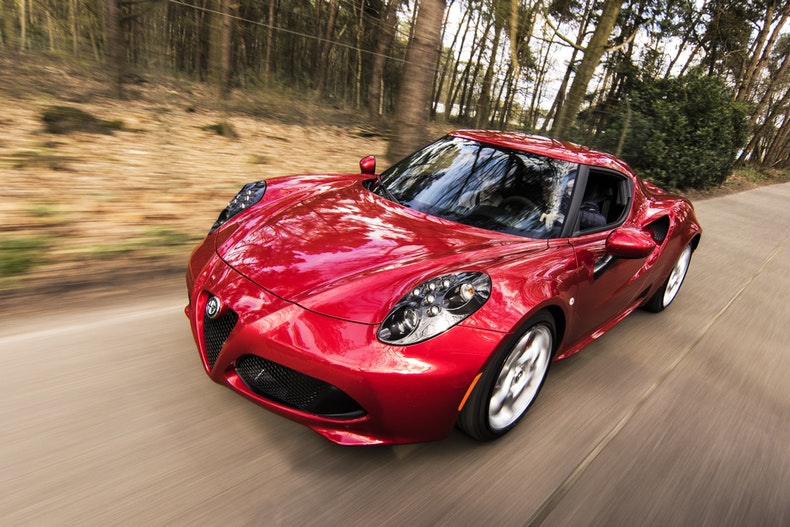 Are They Legal In Your State?
The crucial starting point is to determine whether or not you are actually able to acquire a car title loan lawfully in your state as only 27 of the 50 states allow title loans in general.
The states that allow title loans are: Alabama, Arizona, California, Delaware, Florida, Georgia, Idaho, Illinois, Kansas, Kentucky, Louisiana, Mississippi, Missouri, Minnesota, Montana, Nevada, New Hampshire, New Mexico, Oregon, Rhode Island, South Carolina, South Dakota, Tennessee, Texas, Utah, Virginia, and Wisconsin.
It's important to remember that there are several types of title loans besides car title loans, so you should check for automotive-type title loans when enquiring about the legality.
Requirements For Your Car.
First things first, the car needs to be in your name and it has to be mostly or fully paid. This ensures that you have a lien on the car in order to give it to the loan company as collateral.
Your car also needs to be of a certain value to incentivize the amount of money that you want to borrow.
Usually, you can borrow between 24% and 50% of the value of your car and in some cases, depending on the company, maybe more.
Loan amounts are generally between $500 and $5 000 which means your car needs to be between the value of $1000 and $20 000 to warrant a loan of those amounts.
If you aren't sure what your car's current market value is, you can always check it online or find an appraiser to evaluate it in person.
Finding the right company can be a pain, but doing your research properly can prevent you from borrowing from the wrong company, an error that can give you so many unnecessary headaches.
That's why you have to make sure the Company is licensed and insured, this ensures that the Company adheres to the guidelines set out by law to safeguard your rights.
Also, check their credibility and find out how long they've been in business. You don't want to give up the title of your vehicle to any company, particularly a new one that could fold because they lack the necessary resources, experience, and credibility to make it in the industry.
Then, once you've zeroed in on a potential lender, make sure to double and triple check the agreement.
Ensure that you fully understand the terms and ask for clarification if you don't.
Better yet, compare loan agreements. It can go a long way to help you find the best deal.
Can You Afford To Pay The Loan Payments?
There can sometimes be additional restrictions in the states that do allow car title loans such as a capped APR or interest rate.
The difference between an interest rate and APR (Annual Percentage Rate) is that an interest rate is the cost of borrowing the principal amount (the amount that you borrow initially) and the APR is much broader and includes possible hidden costs that you may not think about.
This mostly affects the lender and is intended to protect the borrowers from illegal interest rates and works to prevent loan companies from exploiting them.
But despite this, the repayments on car title loans are substantially pricey. In many cases, you can end up paying double the amount that you borrowed, to begin with.
It's highly advisable to find out what the interest and APR are of the Loan Company you're looking at.
Another important thing to keep in mind when looking at the APR is what the actual hidden or additional costs are.
There are several companies that add hidden fees at every turn and these can add up really quickly and end up costing you even more.
Cash Title Loans are often repaid over a period of 30 to 90 days but it differs from company to company. Keeping in mind the high-interest rate and short repayment term, it can be disastrous if you aren't in a position to pay a high monthly repayment.
So do your research properly and make sure you can afford to take out a cash title loan.

Do You Have All Your Ducks In A Row?
Check with each of the companies how to apply. Online applications are growing increasingly popular and they are extremely convenient but there are still that prefer in-person applications.
Their required documents may vary slightly but as a standard, they will ask for your license, proof of identity, a car deed with no prior lien on it, proof of income, proof of insurance, proof of residence(some sort of mail or bill) and reference (as many as 6).
Online applications will usually warrant digital copies of all of these along with pictures of your car from multiple angles (inside and out) to be submitted along with your application.
Some Loan Companies will ask for a spare set of keys to hand in with the title of your vehicle.
It's best to check with the Lender and get all of your documents and required items in order and keep them on hand as this can substantially shorten the application process.