Many professional truckers are dismayed by the complexities associated with government regulations in the transportation industry, such as safety audits. TBS DOT compliance services explain all the federal regulations and requirements associated with the auditing process. It'll also explain how to prepare policies and procedures as well as easy instructions which explain how to process your driver files. The pack includes controlled substance policies and procedures, hours of service policies and procedures, driver hiring criteria, and guidance to establish equipment maintenance files.
Pros and Cons of Being an Independent Trucker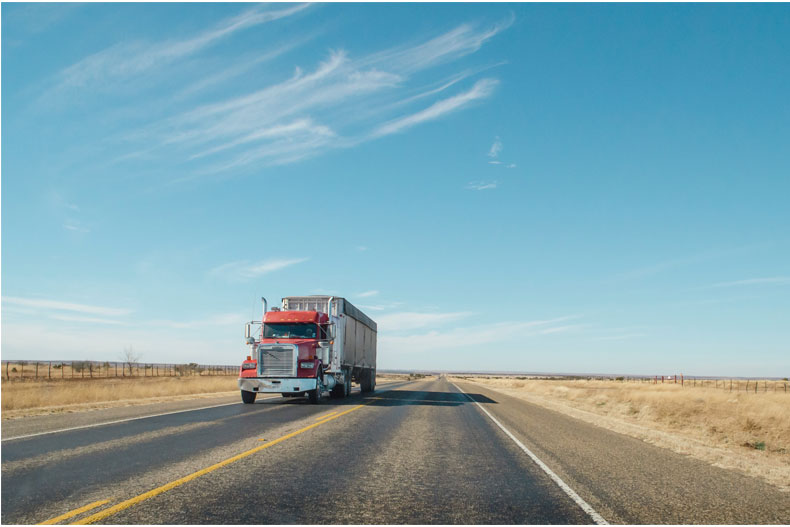 Pros
Control Your Schedule
One of the best parts about being an independent trucker is you can control your own schedule. If you want to take time off after driving cross country and spend some time with the family, you can easily do so. When you're a company driver, you tend to have less control over your schedule and the hours you'd like to work. Sometimes after driving a long haul, you may need a few weeks to recuperate.
Owning your Own Truck
If you work as a commercial driver, chances are the company you work for will own your truck, which means you have to take it as is, but if you own your truck outright, you could make your truck completely customizable to your liking. It gives you the option to customize your truck and drive your dream vehicle; you can add custom seating, an updated navigation system, or a new stereo system.
Controlling your Fuel Costs
When running your own company, it allows you to utilize your profit margins and experiences, including fuel costs, which are a major cost outlay. If you drive independently for a company, they'll pay for your fuel cost, which means more money in your pocket. Many independent drivers will work for a company that pays for their fuel, whether they drive efficiently or not.
Travel
As an independent driver, the world is your oyster, which gives you the option to drive locally or you can choose to drive countrywide. Driving cross-country is not only financially rewarding, but it gives you a chance to experience our countries natural wonders and landmarks firsthand. Many drivers will accept jobs that give them a chance to travel, which can also allow you to travel across the border into Mexico or Canada. It is almost as if you're being paid to take a cross-country road trip.
Make your Own Profit
When you own your own truck, this not only helps you control your fuel costs, but you can also control every other trucking expense, which will help maximize your profit. Most owner-operators are paid per mile ratio, which easily covers your fuel and maintenance costs, as well as your taxes, which will maximize your profit margin. As long as you take care of your truck and have it served regularly, this will drastically reduce your maintenance costs, which means more money. As long as you hire a good accountant, this will reduce your tax costs significantly. When you drive independently, you have the power to control your costs.
You Could Have Someone Tag Along with You
Driving long hauls get a bit lonely add often times trucking companies have strict ride-along policies, which usually will not allow pets. But if you were to drive independently, you'll own your truck outright, which means you can bring your dog or cat along for the ride. Many trucks choose to team up with other drivers. This gives them someone to talk to and keep them coming during longer hauls, which is also a great way to make more money. Many trucking teams make between $120,000 and $200,000 a year.
Cons
• The costs associated with owning and operating your own truck can be a bit pricey. You may want to consider leasing a truck until you can afford to purchase it outright.
• If you choose to operate completely solo, you'll more than likely have to book your own loads.
• You have to make enough money to cover all of your driving expenses along with your take-home pay.
• Owning and operating your own truck is a pretty big commitment, but the positives definitely outweigh the negatives.
• If you choose to drive independently, you'll have limited access to benefits and health insurance which most companies provide their drivers with.
Whatever you decide to do, start your research and see if trucking is right for you. There are over 500,000 trucking companies in the United States. The trucking industry is the right fit for a lot of people. Maybe a career in trucking is for you.