Tech One Global: Leading Cloud-based Document Imaging Systems Provider
Nowadays, having documents and legal papers backed- up in the Cloud, is a smart move. For those doing business internationally, having the capability to access documents anytime and anywhere, makes business process easier, faster and more integrated. And also, small and medium- sized enterprises needs to incorporate Cloud- based solutions to store and secure documents and important files so as to avoid losing such in the event of disasters.
One Document Imaging Systems Provider is Tech One Global which built the infrastructure behind Enadoc. Moreover, we had the privilege to interview Tech One Global's CEO Lars Jeppesen, to tell us more about his company and its products and services.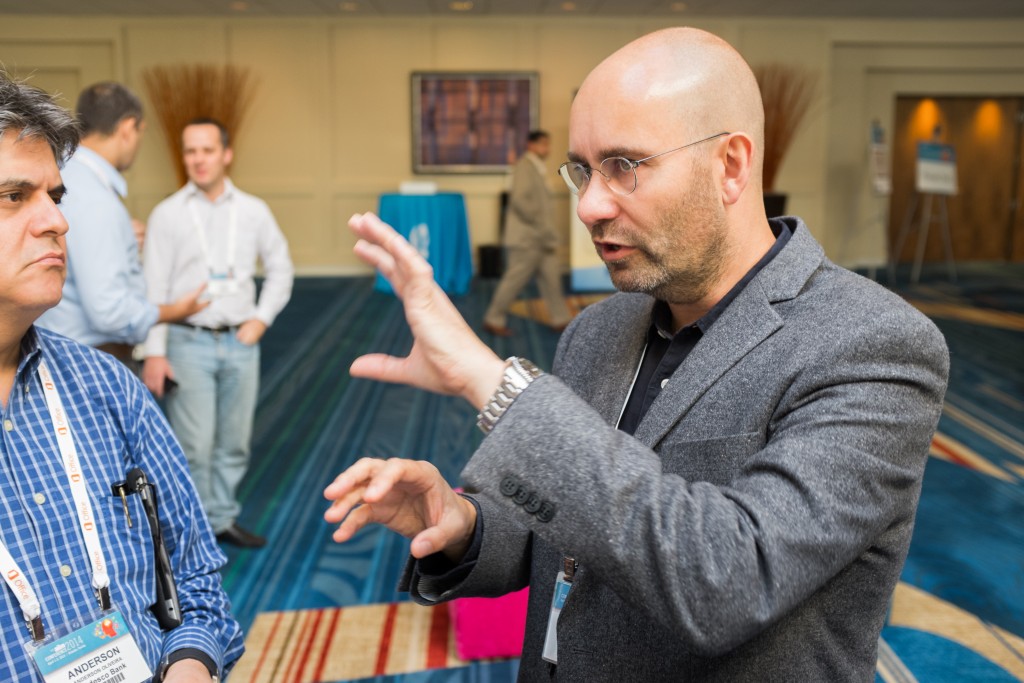 Going back to the roots: Building a Sustainable and Viable Business
Katrina: Can you tell us about the origins of your business and how it has changed over the years?
Tech One Global's CEO Lars Jeppesen: Tech One started as a Microsoft distributor that's basically the foundation of the company; all of the business partners behind Tech One have been involved in document management business. We have been in the document imaging business since the early 80's.
As the Microsoft distribution software licensing in general has become more of a subscription service, we have seen that we needed to get back to our roots, to make sure that we have a sustainable business going forward as the Microsoft business would dramatically change. So we went back to our heritage in Document Imaging (DI) and decided on the areas we wanted to focus on.
Tech One Global's Services: Enadoc, BPO and Etikado
Katrina: Can you tell us more about the services provided by Tech One?
Tech One Global's CEO Lars Jeppesen: First, we wanted to have our own Document Imaging Solution, which turned into the product today called Enadoc.
At the same time, utilizing the geographic location, we have been active in Asia where there are more and more business process outsourcing (BPO) happening.
We also looked for opportunities in that area so the BPO area and the DI product are basically the other two important products in our business that we are focusing on evolving and developing over the years to come.
Second is our BPO. When we say BPO, people usually talk about call centers AGENT answering phones, but nowadays, BPO is a wide range of different products. Our products and services is focused more on Document capture services.
We capture documents for our clients. We have business process senders where people bring truckloads of documents every day; and we have a big team of people scanning and doing the entry for those documents.
At the same time, my personal passion for photography has also let us in the BPO for photographers. Today, we have a quite sizable amount of photo re- touchers in our studio located in the Philippines where we do photo retouching and digital services for clients across the world. Our service is called ImagePerfekt.
Tech One Global's BPO: Digital Services and Photo- retouching
Katrina: You mentioned that you provide a variety of BPO services to companies. Exactly what type of BPO services?
Tech One Global's CEO Lars Jeppesen: Our digital services and photo retouching can be basically put into three different categories: First category is the traditional photo retouching: portraits, weddings, and corporate events. Photographers need the photographs enhanced. For example, a family portrait where you want the braces to be taken off from a teenage girl, or a corporate portrait where the executive needs to look a little bit more freshened up than what he/she originally looked in the photograph.
Many photographers can do photo editing by themselves, but it's actually a waste of their quality time and expenses, when they can outsource it to a company to ImagePerfekt
They can take advantage of our expertise in photo retouching. As a matter of fact, we have the tools, artists who know how to do it, and we operate 24 hours a day so we can have a fast turnaround as well.
The second category is the e-commerce sites. E-commerce sites are where you buy something online and it has a photograph. Those photographs also need to be cleaned up, tightened and caved and optimized for websites.
So we get an e-commerce website to send us raw photographs and we optimize them, rename them and load them directly on the websites so their time to upload in the online marketplace is much faster. As a result, they have clean and nice images.
The third category is a very interesting business in the real estate photography. They (Real estate companies) are mostly based in Europe. Real estate agents especially in Scandinavia have very much been in the forefront on presentation of the properties for sale. What we do is we cooperate with agencies that work directly with the real estate brokers. And then, the real estate brokers hire us to photograph their properties for sale.
We do floor plans so we get the sketches for the floor plans. Aside from that, we also do 3D floor plans and animated floor plans. We also walk through videos and panoramas and a lot of different things aiming at presenting the houses in better ways.
If you want to see samples of real estate photography, just view the houses for sale in Denmark, and compare it to how the houses for sale in the US look; you will see the average house presented for sale in Denmark looks much better than the house for sale in the US. And obviously that helps the houses in Denmark get sold quicker. With us, there is a fast turnaround time. In most cases wherein the house is listed today, and they (real estate brokers) need to put it on the website tomorrow, we can complete these tasks since we have people working here overnight. Those are the areas that we focus on the photo retouching BPO.
The last part of the BPO business or service that we do is that we customize implementation of Microsoft products and deployment services for enterprise clients who buy Microsoft licenses from us and then we do services with regards to Enadoc.
Enadoc: Cloud-based Document Imaging System in the Cloud
Enadoc, I can say, is our key strategic product in terms of value today. We are just in the very early life of Enadoc. But Enadoc is what will take the company forward.
We are doing the software development team based in Sri Lanka. We also have a team here in the Philippines who are doing the user interface, user design, and user experience. In the Philippines, we work with the look and feel of the product.
We have both cloud- based solutions which is hosted in Microsoft Azure Cloud. It's available across the world and all you need is a PC with a browser, plug in a scanner, and you can directly scan using our product, store your images/documents in the cloud, and tag the documents. We have certain automated tagging applied to each document.
We also have user tagging so you will be able to find the document again based on the tagging process.
Etikado: Cloud- based Storage for Mobile Phones
And we have a similar mobile product which is Etikado. Etikado is focused on managing your photos and personal documents on your phone. It's also a device and cloud- solution so it can be synced between a cloud back-end so all your photos and documents that you have tagged in Etikado are securely stored in the cloud.
You can learn more about Tech One's products and services by clicking on this link: Tech One Global Services.
Innovative Features of Enadoc
Katrina: Your company developed Enadoc, an efficient document imaging management system, what are the major features of Enadoc for startups and SMEs (small and medium- sized enterprises? What are the benefits of Enadoc to startups and SMEs as compared to using filing cabinets and desktop folders?
Founder Lars Jeppesen: Enadoc is a SaaS. The whole idea of a software-as-a-service in the cloud is really SME-friendly because it means having an infrastructure in enterprise level software at a subscription service basis for a very minimal fee.
Before, if you would have to host your own application and environment you have to spend thousands of dollars. You'd have to set up hardware in different locations, have synchronizations between them, and be able to access via high speed internet lines. As with Enadoc, you don't have to invest anything in the infrastructure. In terms of the functionality, Enadoc really helps you to make sure your paper-based information is backed up in the Cloud.
Most companies just store their documents in filing cabinets or in storage rooms. If something disappears, they wouldn't know until the day they need that specific document. When I say "documents", I am talking about every single piece of paper in your corporation. With Enadoc, all of them can be stored in the cloud and you can access them anywhere.
Learn more about Enadoc's features by clicking on this link: Enadoc.
Managing multinational teams in various locations worldwide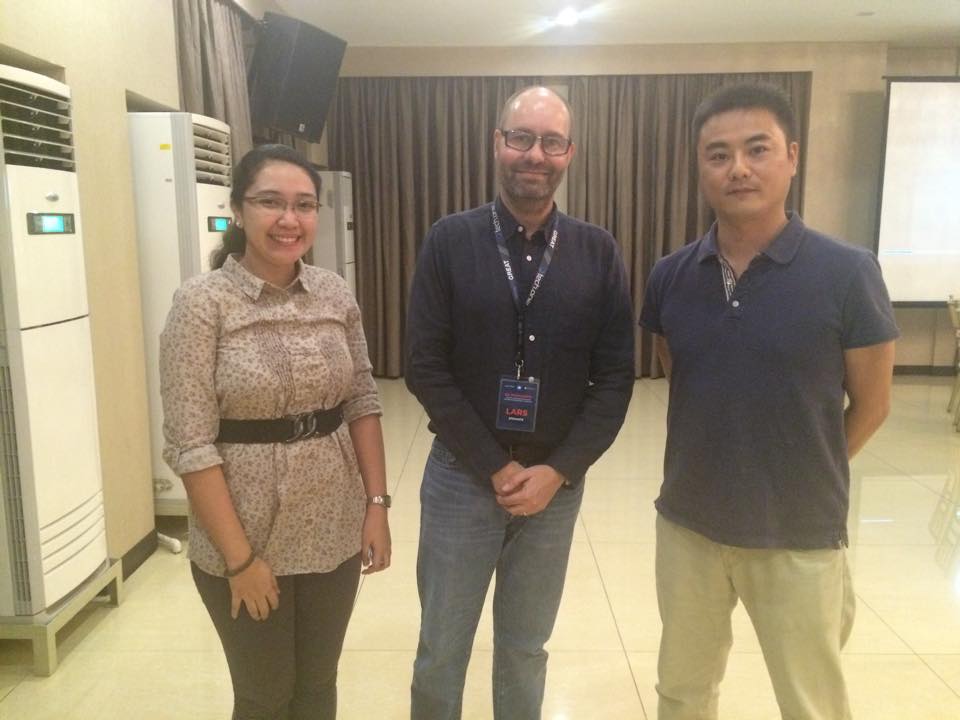 Katrina: Tech One Global has companies in different parts of the world such as Brunei, Bangladesh, Nepal, Sri Lanka, Philippines and United States, what made you decide to have more prominence and expand in Asia primarily? How do you manage your multinational team with different nationalities, backgrounds and cultures? What's the key in managing multiple offices based in different countries especially those based in Asia?
Founder Lars Jeppesen: These kind of things happened by coincidence. We were running a company in Dubai and it was focused on document imaging. We also have presence in Sri Lanka. We were already known by Microsoft then. Microsoft needed a distributor so they approached us if we could be their distributors in Sri Lanka. It was very challenging. But because we did a good job, Microsoft invited us to open up an office in Brunei. You see, it was a coincidence that we expanded from Sri Lanka to all other parts in Asia. Eventually, I made a personal decision to transfer from Dubai to Asia. And that led direction from there. Now we have offices in the Philippines, Singapore, Bangladesh and Nepal.
Also, we needed to understand each person's mindset. We understand what is important to them, what are their deliverables, which are different from culture to culture, region to region. The most important key is, to gain power is to give away power.
The more you empower your employees, the more you empower the local management such as the General Managers to work alone and without micromanagement and the more independence you get to manage the business in a more strategic view. You don't have to get involved in the day-to-day issues.
It's also very important in our business that the each local managers/management in each country is that they work within the framework of the budget that we have agreed. And they also benefit from delivering the numbers. We need all employees and local manager to be fully committed to us. We really have a good and solid leadership, meaning I really don't let them get stressed with endless meetings and asking more of their pipelines. I let them do their own strategy and I think that's what's important.