Do you happen to spend most of your time cross-checking balance sheets and keeping track of employee advances? Well, why take all this extra responsibility on your shoulders when you can simply outsource some essential services and focus on what you do the best.
Most business owners don't outsource services because they think it's costly. Moreover, they believe that the "I can do it all" approach is what sets them apart from the rest. But that's not wise at all. To strengthen your skills and make your brand the best in the industry, it is essential to leave some tasks for the professionals.
On that note, we will discuss some tasks your business should outsource.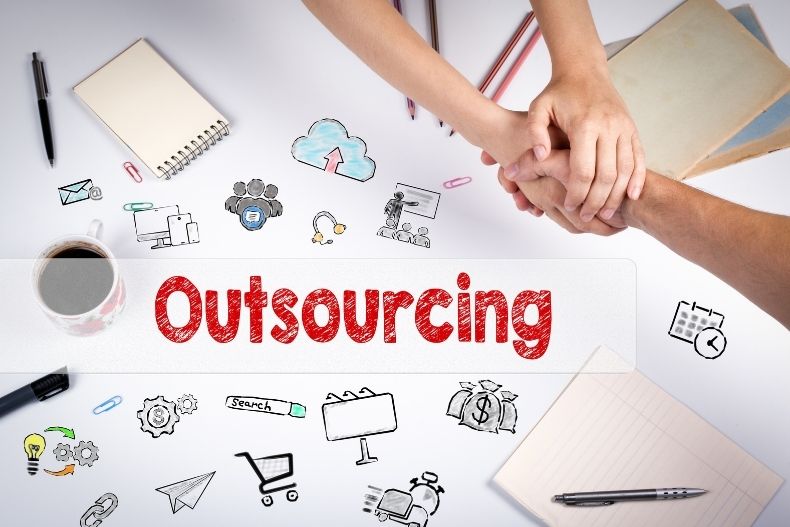 Cleaning Services
Nobody likes clutter. It's problematic. Furthermore, it certainly leaves a bad impression on potential clients and business investors. So, make sure your office gets professionally cleaned daily. Hire the best commercial cleaning company in your area, and sit down with them to customize a plan, best fit for your needs and budget. Whether it's window cleaning, bathroom cleaning, tile & grout cleaning, upholstery cleaning, office equipment cleaning, or deep cleaning, professionals can tackle all tasks at hand. More importantly, they always arrive on time to ensure your business operations don't suffer from their delayed service.
Translation Services
If you run your business globally, you'd know how difficult it can be to manage people from different backgrounds, different cultures. It will be much easier if you could have everything explained to them in their native language. Not only will this boost their productivity, but also enhance employee retention; for your employees will want to stay with an organization that cares for them.
Having said that, hiring translation services like Luna Language Services will make it easier for you to communicate with all your employees and create a healthy, prosperous work environment. It will also help overcome language barriers and collaborate effectively.
Marketing Services
In this world of digital advancement, marketing has achieved yet another pedestal. Building a website no longer gets you a high conversion rate, until and unless you attain a strong online presence. Marketing plays a huge role in a brand's journey to success. Not to mention, the cut-throat competition has made it more difficult than ever to get people to like your services, and search engines to consider your business credible.
Therefore, online advertising and marketing are extremely vital. In case you cannot budget building an in-house marketing team, it's best to hire a local advertising agency in your area to handle your brand's marketing & online presence.
Payroll Services
According to various surveys, payroll is one of the most commonly outsourced services in the UK and US. But, a lot of businesses still manage it in-house. They may feel like they are cutting costs by processing monthly payroll on your own, but eventually, doing so can cost them a lot of time and their sanity. Therefore, it is best to outsource payroll to an online service provider.
Not only does it save you time, but also helps you stay compliant with the government regulations since they keep changing constantly. What's more, payroll service providers have advanced software that stores data online, which can be easily accessed from anywhere.
Final Thoughts
Outsourcing has many benefits. It helps you focus on your core business operations, and save money in the long run, to name a few. So what are you waiting for? Sit in the driver's seat, and keep your business up and running, while others perform some essential tasks for you!
Effective outsourcing is the key wherewith your business can climb up the search engine ladder.
Hopefully, this was helpful!