When it comes to marketing their business, most start up owners know that they need to invest a significant portion of their budget into getting the word out about their products and services. But in 2017, when digital marketing is so fluid, it's not enough to just throw money at a problem and hope for the best. Marketing has become far too sophisticated for that. Instead, business owners need to be aware of the trends of digital marketing and implement those trends into their strategy as early as possible. Not doing so, or otherwise having an unsophisticated approach, risks a marketing strategy that is largely ineffective or, worse, not enough seen by enough people to begin with. Here's a few key trends that digital marketing will follow in the coming years.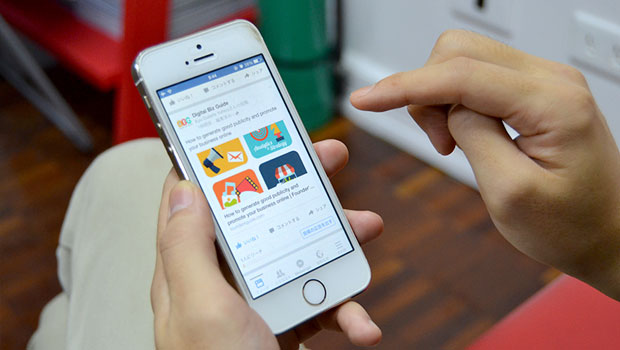 Mobile Is King, Desktop is Prince
More and more internet traffic is coming from our personal devices such as smartphones and tablets, and your marketing efforts should reflect this. If mobile is king, then you should be ensuring that your marketing strategy has two types of marketing strategies – one for desktop, one for personal devices. Having one catch all approach will result in advertising that isn't as effective as it could be. There are ways you can cater your marketing to the smartphone generation, including advertising within apps, which is highly effective, and incorporating videos, which are, well, you'll see in the next paragraph…
Videos Are Bigger than Ever
When you're developing your marketing strategy, you need to pay attention to videos, because they're bigger than ever and are much more effective than typical text based advertising. Though they cost more, they bring in three more dollars for every dollar spent compared with other mediums, and that's definitely one fact that cannot be ignored. If you're not currently using videos in your marketing, then it's not too late to get involved – we're just about to hit the boomtime for videos. We're reaching a stage where an insanely high percentage of internet traffic is connected with watching and sharing videos – definitely not something you should ignore!
The Two Big Players
It's no secret that the two biggest advertising players online are Facebook and Google, but it's a little bit frightening how big these two giants are. They continue to grow and grow and grow, and with the two always innovating and further cementing their position as the top dogs online, it's hard to see any of the other players catching up any time soon. The good news is that advertising with Facebook or Google really can be quite good for business owners, as you target exactly the demographic you want to target!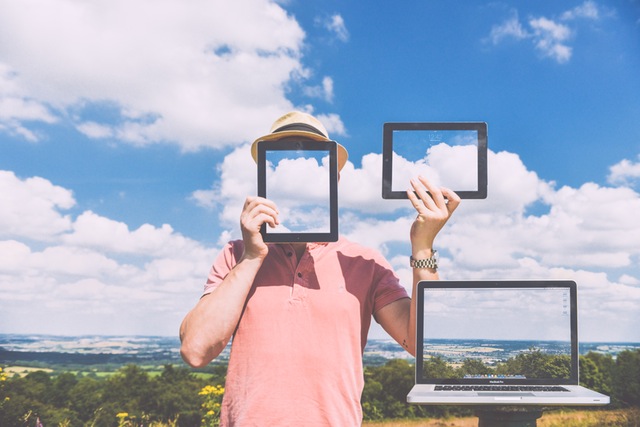 Data Everywhere
If you've been slow on the data uptake, then you've probably been missing out on some vital information that is essential when it comes to your digital advertising development. The data that is available can be overwhelming, but take the time to go through the marketing data that is available and you'll have some key pointers when it comes to your strategy moving forward. While big data won't be able to come up with your strategy for you, it will be able to bring a more analytical, scientific approach to how you market your business, removing the likelihood of your campaign failing. This should be good news to all startups – you're able to take the guesswork out of your marketing and improve your chances of getting right. And also, it doesn't have to cost the world – or even a penny, if you use services like Google Analytics.
Customer Engagement
There's always been a fine line between marketing to a potential customer and annoying them, and that line has never been as fine as it is now. Indeed, there's currently something of a battle going on between advertisers and customers, especially with the rising use of ad blocking software. It remains to be seen just what the future holds for ad blocking software, because it's doing some real damage – billions of dollars' worth of advertisements are not being seen. This has led to a rise of alternative advertisements, like those seen in inbound marketing techniques. Away from adblock, there's also the matter of annoying potential customers with invasive adverts. Essentially, users are subject to so many these days that it doesn't take much for an advert to cross the line – something worth keeping in mind.
You're One of Them
If the advertisement v customer line is being blurred, then it's best to think of yourself not as someone who is marketing to a person, but as the person themselves. We see this again and again through a company's social media accounts, when they engage with customers on a much more personal level. On Instagram, for example, businesses no longer advertise by saying "look at our products", but by creating a web of engagement, where they build a life around their service. When this happens, you have potential customers coming to you, rather than chasing them.
Less Time, Less Ads, More Quality
The world of advertising did reach a point where it was something like Times Square. Ostentatious, in your face, and everywhere. In this day and age, such marketing is ineffective because it's essentially a sea of advertising in an already complicated digital space. In the future, we'll see companies have less ads with higher quality. There'll speak to the impatient generation, so they'll be short and to the point, and may have more than one use beyond just marketing. It's no longer quantity, but quality.
Staying on top of the Basics
The world of digital marketing is forever changing, and it shows no signs of slowing down anytime soon. As such, it's important that you keep on top of the trends that could decide whether your marketing strategy is successful or not. In the meantime, it's important that you don't lose sight of taking care of the basics of your digital marketing – things are changing, but the old rules still apply for now, so have one eye on the present and one on the future.