If you haven't yet heard of Jesse Willms, there's a very good chance you've already come across some of his advertisements. The Canadian-born entrepreneur has dominated the digital marketing space for the best part of the last twenty years, raking in over half a billion dollars in sales in the process. 
Interestingly, Jesse's rise to fame is an often misunderstood one. As you can imagine, anyone who reaches that amount of success in such a short space of time will begin to raise eyebrows. Despite the naysayers, Willms has, without a doubt, delivered immense value to online consumers across several different industries and areas of interest, making him one of the most versatile business professionals in the world. 
With that said, let's take a deeper dive into the journey of Jesse Willms, which will hopefully serve as inspiration for other entrepreneurs and digital marketers looking to make their mark in the world.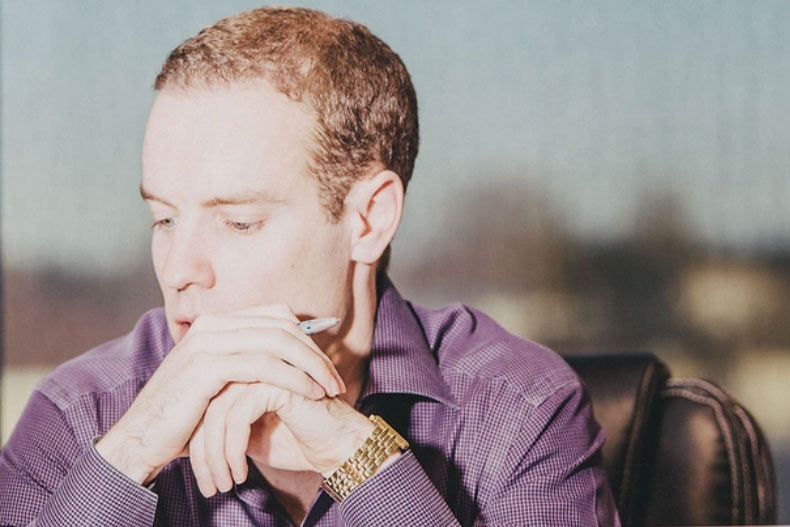 Early life
Born and raised in Canada, Willms led a relatively normal childhood. That was until he got to the age of 15 which is when he started to become fascinated by some of the world's most influential entrepreneurs. While most other kids were thinking of ways to skip class, Willms spent his hours soaking up as much knowledge as he could.
Before long, he decided to put the lessons he learned into practice, and the best way to start doing that was by selling the books he has already read. To his delight, his new venture began to make enough money for him to buy the things he wanted, but he was already eyeing bigger and better things.
Just one year later, Jesse was ready to take the computer world by storm. Using the skills he picked up with his book venture, Willms saw an opening in the computer software industry and realized there was an incredible arbitrage opportunity to be made on buying and selling licensed software. 
He immediately started selling software he acquired cheaply on sites such as eBay, Craigslist, and Amazon. He spent most of his days scouring the internet for margins that would earn him a profit. Amazingly, his company turned out to be a huge success and he quickly became one of the largest resellers of Microsoft products. Within just one year, he amassed a team of over twelve people, and the company went on to generate over 50 million in revenue.
The king of supplements 
Flying high from his teenage success, Willms now possessed the skills and the capital to invest in more extravagant ventures. 
After deliberating on what market to focus on, he finally decided on the health and wellness industry, particularly supplements. Between 2007 and 2011, he founded over twenty-two unique companies, and each became a multi-million-dollar business.
So what was the key to his success? Well, Jesse was a pioneer in digital marketing and knew how to leverage the internet's power to his benefit. He implemented insanely effective PPC campaigns, launched affiliate programs, and knew how to tap into his target market. 
All in all, his portfolio of companies earned an eye-watering half a billion dollars in sales throughout the four years. 
However, as any entrepreneur will tell you, it wasn't always plain sailing. Jesse made many mistakes in his time, and as his ventures grew bigger, he found it more challenging to engage with his customers, which eventually led to customer dissatisfaction. After all, scaling a business on such an unprecedented scale would take its toll on even the most seasoned business professionals. 
Jesse's current ventures
After his incredible success in the supplement business, Jesse decided to bring his marketing knowledge to an industry he is fanatical about, cars. Rather than chase after the money with no real end in sight, he thought better and opted to pursue his passion.
In 2012 he went out and launched a series of car history websites, where he developed a unique business model designed to make it easier for car owners to find out the history of their used cars through a single, intuitive platform. 
Considering his experience, it's no surprise the venture turned out to be a smash hit. Before long, millions of people flocked to the site as they found the value in his service. If you're thinking about purchasing a car it's worth checking out as it does a great job at removing the uncertainty and inconvenience from the car-buying process.
Currently, Jesse oversees a marketing team of over 24 professionals who help him develop strategies for his brand and unique campaigns to deliver his message in an extremely competitive market. His main website, VehicleHistory.com, engages with over 3 million users each month and has been focused on media outlets such as USNews, Newsweek, and Fox. 
In summary
Jesse is a shining example of what can be achieved if you put the time and effort into learning how to harness the power of the internet and leverage the incredible resources available at your fingertips. It's just a matter of gaining the self-belief and maintaining the determination required, even when times get tough. 
Connect with Jesse Willms on Twitter, LinkedIn and Instagram.