Not that long ago, people searched for businesses through print media like newspapers. The majority of today's consumers look for local information through the Internet. Search engines like Google are a powerful tool for business. In fact, four out of five customers use the Internet to search for nearby goods and services. If your website isn't optimized for local search, you're missing a potential 80% of sales and customers. Local search engine optimization (SEO) is crucial for success in any service or industry.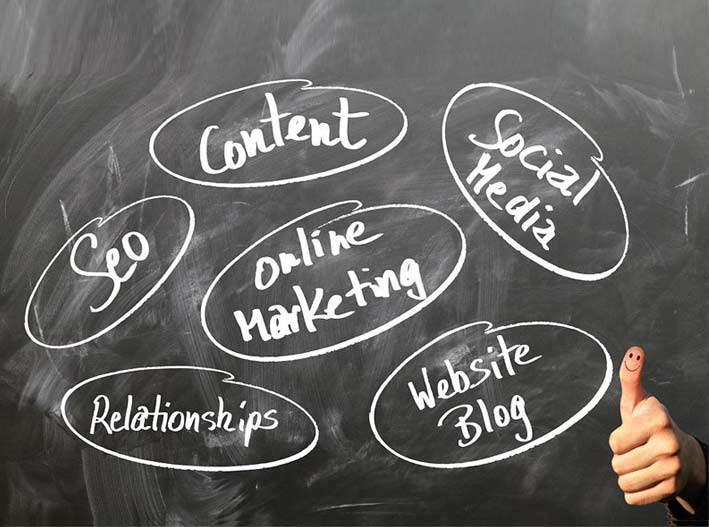 What is Local SEO?
Local SEO is the process in which a website is optimized so products and/or services can be found in Internet searches. It can help promote your brand to nearby customers and prospects who need what you offer. In order to provide relevant local results to consumers, Google relies on factors like:
local content
links
social media profiles
local citations
If you'd like to get better rankings in local searches, SEO is the way to go. Here are a few categories where you can make improvements and get more clicks, calls, and conversions:
Google My Business Optimization
In 2017 Moz listed the top local search ranking factors. Google My Business was chosen as the main element for being placed highly for Google map search results. Creating a Google My Business "GMB" listing is an excellent way to promote your business in local searches. Since Google gives preference to verifiable content, Google My Business is an advantageous tool. It can help you meet Google's exacting standards. If Google verifies your business as trustworthy, it may reward your brand with a sidebar space on local searches.
You can't optimize until you have a GMB page. Here's how to create and verify your listing:
Log into the Google Account connected with your business (or create one).
Go to google.com/business and click "Start now" in the upper right corner.
Fill in the required information about your business.
Choose a verification option (postcard, phone, email) and you're done.
If you want to optimize your GMB listing, you can do it with the help of a local SEO agency. Companies located in Waterloo, Ontario, for example, would seek "Kitchener SEO by Local SEO Search" to start obtaining local citations and getting better rankings.
Remember to add photos, a cover image, and additional, useful information customers should know about your business (e.g. nearby parking, working hours, free Wi-Fi). Also, remember to respond to online feedback and reviews. Express thanks for suggestions or support with a positive comment of your own. If you get a negative comment, show interest in correcting the situation — always respond. If you show interest in your online feedback, you'll get more positive reviews and current clients will refer your business to others.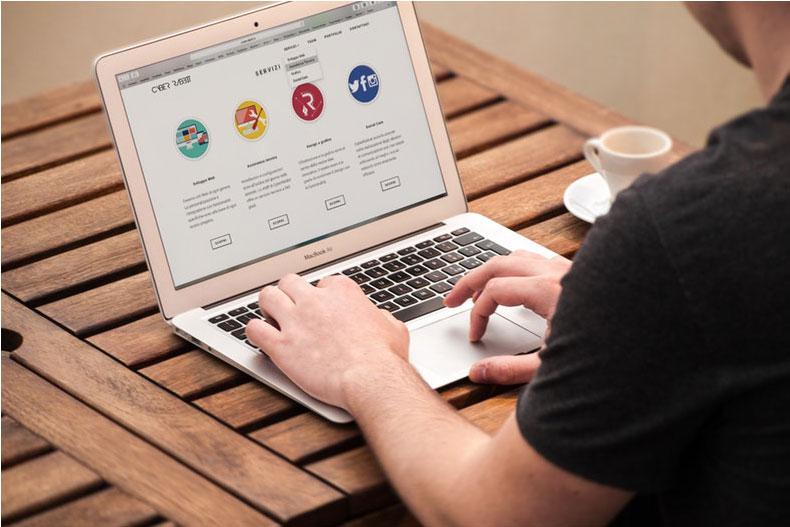 Create Local Content
While it's sensible to write general content to attract a wider audience, writing about local topics or industry news is also important. When you write local content, you inform neighbourhood readers that you're aware and involved. You're also showing search engines like Google that your business is relevant to that local community. This helps you rank higher on local search engine result pages: Relevancy is a major ranking factor for Google. By creating local content, you promote your business and make your brand stand out both in the local community and on the Internet.
With the popularity of mobile and local searches, great content gets rewarded by Google, which helps bring customers straight to you. When they need assistance finding local services or want to connect with vendors, they'll be better able to find your site. By meeting what your target audience needs, you gain trust, build online visibility, and get recognition on local SERPs (search engine results pages).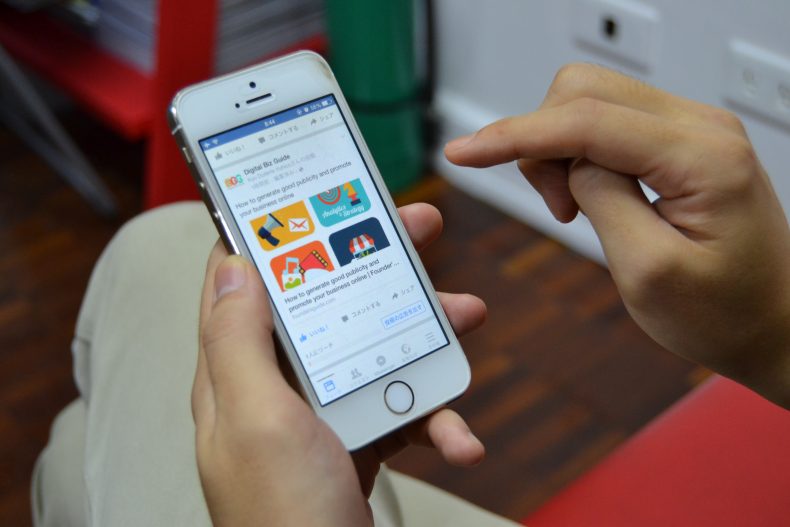 Make Your Website Mobile-Friendly
Local search and mobile search go together. The most common way people look for reviews, find directions, or search for contact information is through mobile devices. Further, 18% of local mobile searches result in a sale. Perhaps you've searched for a nearby restaurant when travelling; the results were based on your GPS location. When you found what you were looking for in your immediate vicinity, you then went out to eat. Similarly, by making your website mobile-friendly, prospects and potential clients will see your website in search results and come to you.
In March 2018, Google announced its "mobile-first" indexing. This means that Google will use the mobile version of a website as a ranking and indexing factor, to better accommodate mobile device users looking for services online. If your website isn't mobile-friendly, Google probably isn't putting your site in the "top ten" on its SERPs. Also, websites that are slow to load aren't user-friendly. Google rewards fast-loading websites with higher rankings.
Inbound Links with Relevant Authority Matter
Inbound links are efficient and beneficial for boosting your local ranking. They are sometimes referred to as "backlink" — a hyperlink from another website to a page on your website. These links are crucial to local SEO because when Google spots multiple, relevant inbound links to your pages, your content is recognized as useful. Each link tells Google that your business is trustworthy, raising your website's authority.
Ways to get inbound links:
A sponsored post
Collaboration with other sites/businesses
Guest blogging on other sites
Start by reaching out to your personal network, including retailers, manufacturers, and other affiliates. Consider hosting a local event, promote your services through local gatherings, and build relationships with influencers. In addition, ask business partners if they can feature your brand on their directory.
Be a guest blogger, share tips relevant to your business, and provide resources to the community. If you're an active member in the community, the interaction will help your brand grow in a form of social media followers, inbound links, or better, media coverage.
Interact on Social Media
Social media is considered as a vital tool for business growth. It lets brands connect with their desired audience. Many smart local businesses rely on social media to increase revenue. Approximately 83% of business-to-business marketers use social media as one of their strategies. Furthermore, 30% of millennials engage with businesses on social media once a month and 60% of baby boomers seek promotions there. This is why most businesses, regardless of their industry, are shifting a great deal of their marketing focus to social media.
Image 4
Search engines like Google give "high regard" to a brand's social media presence when determining search rankings. Optimizing your website and creating content is not enough; you also need to update your listings with online directories as well as websites where reviews are posted (e.g. Yelp). Social media appearance and local listings both affect your search rankings. Having a Google My Business page and sharing it on social media is a great combinations by coordinating both social and search aspects.
Social media mentions count as the "prominence" element on the "Tri-Modal Algorithm." This algorithm represents three major aspects of local search:
relevance
prominence
proximity
When people search for your business, your social media profiles also appear in search results. These create more click-through opportunities because they also have a spot in SERPs. Optimizing your profile increases your success with the Tri-Modal Algorithm, therefore improving your referral traffic.
Combining local SEO approaches with social media marketing efforts takes some time, but it's well worth it. A local SEO team of experts can lessen the load for you by handling many of your digital marketing tasks. They can analyze which platform will increase your leads and traffic, while maintaining the standards of your brand.
Follow this guide's instructions to drive traffic to your website and your physical location, be it a retail store, clinic, or law firm. If you don't have time to regularly write and post valuable, local content to improve your SEO results, hire someone to do it for you. Engaging a local SEO service can help you stay on point and fulfill the many requirements Google and other search engines have established for SERP success. If you choose to do your SEO in house, keep in mind the costs of time and money — you must recruit and train your team, supervise, and replace people when you have turnover. Outsourcing your SEO means you only have to communicate to the service you hire, check your results, and leave the heavy lifting to someone else.