Modern technologies play an important role during the COVID-19 pandemic. These technologies are vital in keeping our society and businesses functional especially during quarantines and lockdowns.
As we continue to combat the crisis brought upon by the pandemic and as we begin to gradually face the new normal, we will find these technologies extremely useful and necessary. In fact, they will have a longer impact on our society and economy, even after the pandemic.
Here are the hottest technology services that can help businesses survive and thrive during this COVID-19 pandemic: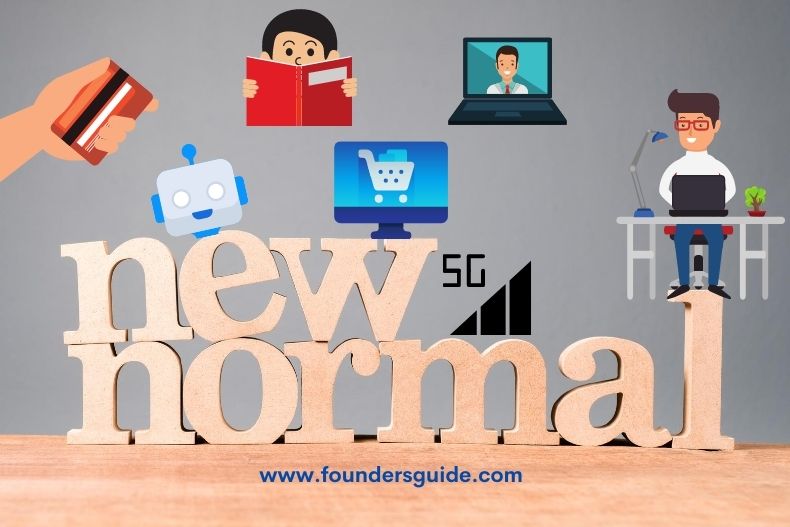 Remote Work
As most companies opt to move towards a work-from-home setup, they equip themselves with technologies that will help make their remote work more effective and efficient. Remote work is enabled by technologies to allow businesses manage their remote workforces, which include the following:
Virtual Private Networks (VPNs) – Virtual Private Networks (such as ExpressVPN, NordVPN, and CyberGhost) provide a secure communication channel through public internet connections.
Voice over Internet Protocols (VoIPs) – Voice over Internet Protocol (like RingCentral, Grasshopper, and Ooma Office) helps businesses lower communication costs and increase team flexibility. VoIP provides employees with access to their office phone calls from anywhere. It also allows users to send instant messages, forward calls to mobile phones, teleconference with clients and co-workers, and more.
Virtual meeting platforms – Virtual meeting applications (such as Zoom, Google Meet, and Microsoft Teams) have been very useful not only for remote working, but also for distant learning and personal use. 
Cloud technology – Cloud optimization provides companies with easy access outside the office. The cloud service providers (like Google Cloud Platform, Microsoft Azure, and IBM Cloud Services) offer data storage and computing power services — both are crucial to remote working. 
Work collaboration tools – Businesses still need to use communication and management tools (such as Basecamp, Scoro, and Workzone) to provide feedback and help manage remote workers. Some businesses also need timecard software technology (like TimeClock Plus, TSheets, and Nettime Solutions) to help track remote employees' work hours.
Malware protection – While most computers and laptops come with standard antivirus programs, businesses need to invest in updated business-efficient security solutions (like McAfee Total Protection, BitDefender GravityZone Business Security, and Norton Small Business) to help protect their data.
Distance Learning
Most schools and universities worldwide opted to close to help prevent the spread of the COVID-19 virus among students and educators. Parents are also afraid to send their children back to school while there is no available vaccine for the virus. Fortunately, with the help of distance learning technologies, students can still continue with their education even while at the safety of their own homes. 
Most technologies necessary for distant learning are similar to those for remote work, like virtual meeting platforms, malware protection, project management tools, and cloud technology. Other technologies that are also necessary for distant learning include the following:
Learning and classroom management tools – Learning management systems or LMS (like Edmondo, Schoology, and Google Classroom) are essential in managing digital classrooms, including classes, lesson, content, projects, and communication.
Lesson planning tools – Digital lesson planners (such as Planboard and Common Curriculum) are also necessary to help educators plan a curriculum and lesson schedule while saving time and promoting flexibility and collaboration. 
Communication and discussion forums – Forum platforms (such as Parlay and Flipgrid) are another important tool needed for digital learning. These platforms allow students and teachers to post questions, create online discussion, and develop critical-thinking skills.
Video lesson creation tools – Teachers need to be creative to keep their students engaged even with distant learning alternatives, and using video lesson creation tools (like Edpuzzle, Toonly, and Screencast-O-Matic) will help keep the lessons interesting and interactive.
Student portfolios – Digital portfolios (like Seesaw: The Learning Journal and Spiral) are important for teachers, parents, and students where students' progress is recorded. These tools will also serve as an assessment and feedback platform where students can access their progress.
eCommerce
Online shopping has become a must-have from the beginning of the COVID-19 pandemic even until now that we slowly transition to the new normal. People prefer to shop online for their needs rather than risk going to the grocery stores. For online shopping transactions to work smoothly, businesses need to invest in ecommerce tools such as the following:
Website builders designed for ecommerce stores – An important must-have to build an ecommerce store is a good website builder designed for such (like Shopify, BigCommerce, Wix, and Weebly). Each website builder has its pros and cons and businesses should choose carefully what features they need.
Customer service support platforms – Customer service and support platforms (like SalesForce, GrooveHQ, and ZenDesk) are essential to keep your customers happy and acquire new ones through customer recommendations and positive feedback. 
Dropshipping services – Dropshipping services (such as AliExpress, Worldwide Brands, and Oberlo) offer order fulfillment methods that do not require the business to keep product inventory in stock. With dropshipping, the store sells the product, then passes on the customer's order to a third-party supplier, who will ship the order to the customer.
Robot deliveries – Online shopping needs to be supported by a strong logistics system. With the COVID-19 scare, in-person delivery is not a guarantee that the customer will stay safe from the virus. Many companies worldwide, such as Starship Technologies, Savioke, and Aethon are launching contactless and automated delivery services using robots to lessen human to human interaction.
Digital/Contactless Payments
Another way to prevent human-to-human interaction is to avoid accepting cash payments because banknotes might carry the virus. Digital payment platforms like PayPal, Transferwise, Braintree, and WePay allow consumers and businesses to make and accept digital payments in the form of credit cards, bank transfers, or e-wallets.
Robotics
Due to COVID-19, some companies have utilized robots to do the tasks that were typically done by humans, such as disinfecting places, delivering food, and so much more. Robotics and automation technologies are keeping people safe amidst the pandemic. In fact, AI-based automation solutions help boost productivity and efficiency of supply chains that are otherwise having problems with the growing labor shortages and increased consumer expectations.
Robotics are extremely useful in the medical field especially during this time of pandemic. The use of robotics in the health industry can be an effective way to contain the spread of COVID-19 while still providing essential primary care. 
According to AnalyticsInsight.net, the top 10 robotics companies serving medical facilities amid coronavirus are the following:
UVD Robots ApS – UVD Robots ApS sent self-driving disinfection robots to a number of hospitals in China to help fight the coronavirus. These disinfecting robots use UV lights to disinfect and kill viruses and bacteria autonomously. This effectively limits the spread of coronaviruses without exposing hospital staff to the risk of infection.
Xenex – Xenex's LightStrike™ Robots help disinfect surfaces after the manual cleaning process to help kill pathogens on surfaces in places that often cause healthcare-associated infections.
Pudu Technology Inc. – Pudu Technology usually makes robots for the catering industry. However, during the COVID-19 crisis, it installed its machines in more than 40 hospitals around China to help medical staff.
Qianxi Robotics Catering – These robots have been preparing meals to feed the medical workers on the front line of the coronavirus outbreak. Qianxi Robotics Catering's pink mechanical hash slingers can feed at least 120 diners each hour, 24 hours a day, and they are very hygienic.
Keenon Robotics – Keenon Robotics sold robots that deliver food to customers at restaurants. It also started selling medical robots.
Robotemi – These AI-powered robot assistants are being used in hundreds of hospitals, medical centers, nursing homes, and corporate buildings to help minimize human-to-human contact.
CloudMinds – CloudMinds Robots, some of which are more humanoid than others, can clean and disinfect, deliver medicine to patients, and measure patients' temperature. 
Orion Star Technology Co. – These robots help guide preliminary diagnosis and treatment, primary disclosure of medical information, and fixed-point delivery of medical supplies in hospitals. 
Siasun Robot and Automation Co. – These robots can replace nurses in conducting throat testing to reduce the spread of the novel coronavirus. The robot, which will include a snake-shaped mechanical arm and a swab collection part, can be controlled remotely to protect the medical staff from being infected
Telehealth
Virtual medical consultation has become an option these days especially when the positive cases of coronavirus are not yet decreasing. People who need to seek medical care due to other health problems aside from COVID-19 are reluctant to go outside and consult with doctors because of the risk of getting infected of the coronavirus. Fortunately, telehealth is easier than going to the doctor's office. 
The idea of telemedicine is as straightforward as a patient chatting with a doctor over a video call. Using virtual urgent care for a consultation before heading to a clinic allows doctors to triage patients without the risk of spreading the virus. This also allows patients to get quick treatment for their symptoms.
A virtual meeting platform where patients can consult with doctors is necessary. Doctors and patients will need to access a telehealth software application to make the electronic consultation more effective. A good telehealth software offers extra support for telemedicine including patient portfolio (where doctors gather patient complaints and symptoms), documentation, e-prescription, billing, and more.
5G
All the necessary technological services rely on a high-speed and stable internet connection. 5G has demonstrated its importance in the adaptation to the new normal, however, it may increase the cost of compatible devices and data plans. 5G promises huge improvement in speed, responsiveness, and scale to support all kinds of software, applications, and technologies. According to Investopedia, the top three companies to invest in the 5G network before 2021 are Ericsson, Nokia, and Qualcomm. 
New Technology Will Remain Impactful Even After the Pandemic
The benefits of these new technologies will remain long after the COVID-19 pandemic is over. These new technology trends will have a longer impact especially to industries like clinical care, education, retail businesses, science, and research. 
The continuous innovation and improvement in our business processes and in our personal daily routines will not only help minimize the risk of loss brought by this crisis, but it will also help us adapt to the new normal. This crisis reminds us of the importance of continuously incorporating new technological innovations in both our home and workplace.