The future of eCommerce looks very bright. According to Statista, by 2021, the number of online shoppers is expected to reach 2.1 billion and the total value of global retail eCommerce sales will be nearly $4.8 trillion. Looking further in the future, about 95% of all purchases are expected to be via eCommerce by 2040.
Thinking about joining the bandwagon? In that case, you should know that starting an online store isn't easy. The competition is fierce and the consumers are more demanding than ever. To help you out, we've compiled a list of 6 tips that will help you research, launch, and grow a successful eCommerce store.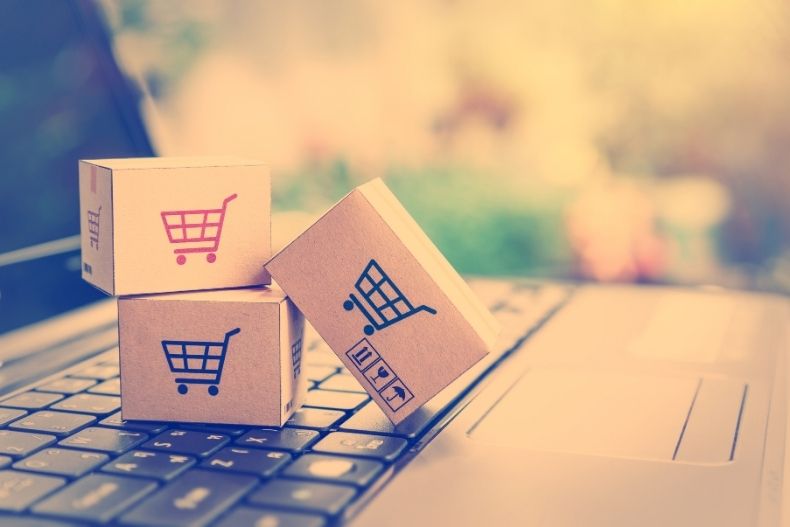 Choose Your Products
Determining what products you want to sell is often the most challenging part of starting an eCommerce business due to the fact that the market is quite saturated.
When you're brainstorming ideas, start by thinking about products that you and other people are passionate about. By being emotionally invested in your product, you can better deliver its mission and value into the market. Moreover, an emotional story will help you set yourself apart from the competitors. You can also take into consideration the following:
Products that solve a problem
Products with branding potential
Recent, trending products.
Research Your Competitors
Analyzing your competition will enable you to identify who your competitors are, assess their strategies, and compare their weaknesses and strengths against your own brand and products. When researching your competitors, ask the following questions:
Who are your competitors?
What products and services do they sell?
What's their market share?
What marketing content and media channels do they use?
What are their strategies?
What are their strengths and weaknesses?
Competitor analysis will enable you to figure out what makes your products unique and what features you need to highlight in order to appeal to your target audience.
Build Your Online Store
There are many crucial elements to consider when building your eCommerce store, but the most important one is choosing the right platform.
Platforms like Shopify are easy to set up and use. They're the best option for those who are looking for a complete solution, without any technicalities related to development and hosting. If you decide to go with this platform, consider hiring a Shopify theme development agency whose team of experienced developers will successfully fulfill the custom theme development requirements of your eCommerce store.
Prepare the Standard Pages
The product pages are a crucial part of every eCommerce store but it is also very important to have several pages that site visitors can browse to find out more about your business. Research has found that buyers to brand new stores are looking to find out if the online store is a legitimate company and how it treats its customers. Here's what pages every eCommerce website should include:
Home page. The home page is usually the first page people see, which means that they will most likely establish an opinion about your store based on the look and feel of this page.
About page. When buyers want to learn more about your products, brand, and the people behind it, they'll go to your About page. This page is your chance to demonstrate that your business is legitimate but also to share your brand's values, principles, and purpose.
FAQ page. In order to create a solid FAQ page, you need to be able to predict the most common questions your customers are going to ask but also check what questions your competitors answer on their sites. In general, customers often have questions related to how to contact you, return policy, and shipping.
Contact page. The Contact page offers reassurance that your business is authentic. If people aren't able to get in touch with you, you could be missing out on a ton of sales. On this page, you should display your email, phone number, and physical address (if you have one). You can include a contact form so that customers can send you a message without having to leave your website.
Review Your Checkout Experience
Before you start driving traffic to your eCommerce website, you will need to make sure that customers can actually complete a purchase. Research has found that the average shopping cart abandonment rate is about 70%. So, if you don't want to lose sales, it is very important to ensure that any errors are fixed and all frictions are removed at checkout. When testing your checkout process, make sure that:
Shoppers can edit the content of their carts
Discount codes can be applied
Shipping rates are displayed during checkout
There's an option to track the order status
Familiar payment methods like PayPal are available
Email notifications are sent to confirm a purchase
The contact page is easily accessed in case order editing is needed.
Get Your Marketing Strategy Ready
Once you've got your products listed, set up your payment gateways, and entered all the necessary information related to shipping and returns, it's time to start making some sales.
Unfortunately, with online stores, it is not an "if you build it, they will come" situation. You'll actually have to work hard in order to get your online store in front of the people who want to buy. Here are a few essential tactics you should consider including in your marketing strategy.
Build a strong email list. Collect as many email addresses as you can so that when you launch, you will be able to send an email letting everyone know that they can visit your online store.
Use social media to improve your digital engagement. Make sure they are stocked with engaging videos and vibrant images.
Optimize for SEO. Think about how your target audience talks about your products, and what keywords they use to search for your products online. Pay attention to your on-page content, i.e. your product titles and descriptions, blogs, images, etc., as well as your meta tags and descriptions that serve to tell the search engines what each page is about.
Final Thoughts
Building an online store is very exciting but also challenging. You will need to learn a lot about choosing products, building an eCommerce site, and marketing it to your customers. We hope that these 6 tips will help you start off the right foot and make the process a bit easier for you.