Parking management is one of the most important industries in the world. It is the use of solutions and services that help cities with effective traffic management. It comprises hardware sensors, application interfaces, telecommunications systems, and traffic control devices. 
City authorities, property owners, and businesses implement policies and programs that ensure the efficient use of parking resources. These strategies ensure efficient use of existing parking facilities and improve the quality of service provided to parking facility users. They also help businesses reach their maximum potential by offering them space optimization.
The growth in a number of smart cities and the need to optimize the utilization of parking spaces has resulted in the growth of the parking management market.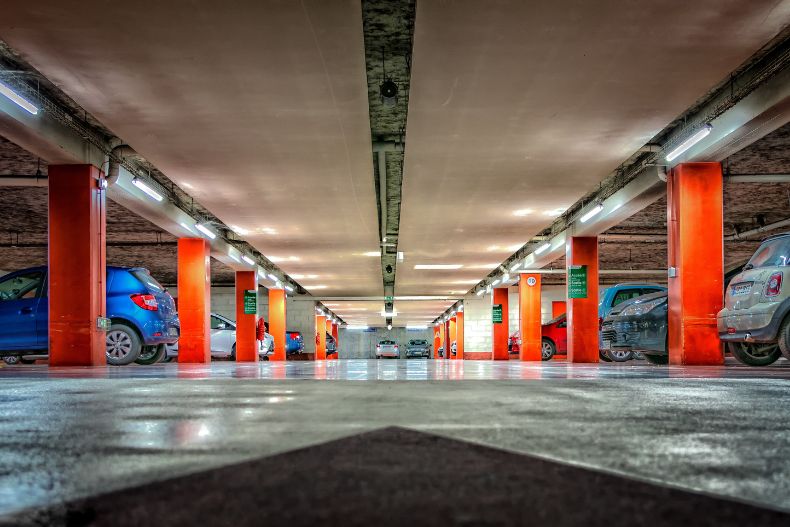 Market Overview
The growing demand for smart solutions and favorable initiatives have contributed to the growth of the parking management market. Technologies such as parking guidance systems, automated parking systems, and parking reservation systems have seen an increase in innovation and investment.
There is also a growth in the need for security and safety of parked vehicles. This has continued to create a market space for parking management companies and their products.
Market Size and Share of 2022
In the year 2022, the market size for parking management is valued at USD 4.38 billion. The growth is expected to continue. The growth forecast is poised to reach a total revenue of 10.14 billion in the year 2030 expanding at a Compound Annual Growth Rate (CAGR) of 11.1% from 2022 to 2030.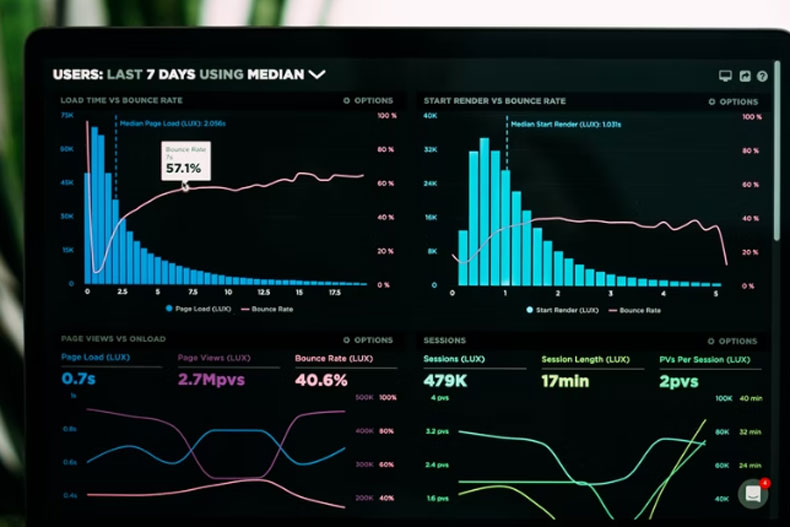 Key Market Players
The market size for the industry is calculated from the revenue generated from the sales of parking management market players.
Market players continue to invest in research and development activities to support the growth of their internal business operations. Companies engage in mergers and acquisitions and partnerships to further upgrade their products. This also allows them to gain a competitive advantage in the market. 
Governments and city authorities are taking various initiatives to solve the problem of traffic congestion across the cities. Smart cities are the future.  Private players have taken notice and are expanding their geographical presence to gain more market share.
For this blog, we will be presenting analyses of data obtained from studying global key players offering parking management solutions and services.  These are the companies that have bigger chunks of the parking industry market share. The key players analyzed are:
3M Company

Amano Corporation

Cubic Corporation

IBM Corporation

Kapsch Trafficcom

Siemens AG

Skidata

Swarco Corporation 

Robert Bosch GmbH Corporation
Market Analysis
Advances in technology for the parking management industry have made it possible to manage parking systems, and collect and analyze real-time usage and market data. The data collected is used to come up with strategies to reduce congestion, avoid incidents, enforce traffic regulations and stop revenue leakages.
Segmented Analysis
The parking management market is analyzed in segments. The trends in submarkets of the industry affect the overall market size and market share. Analyzing data from submarkets of the parking management industry provides an overview of the market at large, and the ability to make revenue forecasts. 
Key players in the parking management industry are assessed based on their performance in offering solutions. Solutions' performance is assessed by their performance in their submarket. The  submarkets of the parking management industry are:
Product offered

Type of parking site

Type of deployment

Region
Product offered
Technology providers in the parking management industry are introducing innovative solutions based on conceptual modules for the designing and development of smart cities.
The products from these technology companies are segmented into solutions and services.
Solutions
The parking access and revenue control solution submarket will hold a larger market size during the forecasted period. The key trend contributing to the market growth is the increased need to control access and easy collection of parking revenues from users.
The major leading solutions that technology companies  are offering are:
Solutions for parking guidance
Parking guidance solutions quickly direct drivers to a vacant parking space. These systems can also be programmed to lead you to your favorite parking spot.
Solutions for managing parking reservations
These are car park booking systems that allow drivers to reserve car parking spaces when they know they will need them. They allow drivers to effectively find parking slots and reserve vacant parking spaces.
Solutions for managing parking permits
These solutions offer a method of verifying the authorizing to park.  They make it easy to manage parking violations with a violation notification
Solutions for managing traffic law enforcement
These solutions help in enforcing parking rules with greater efficiency and compliance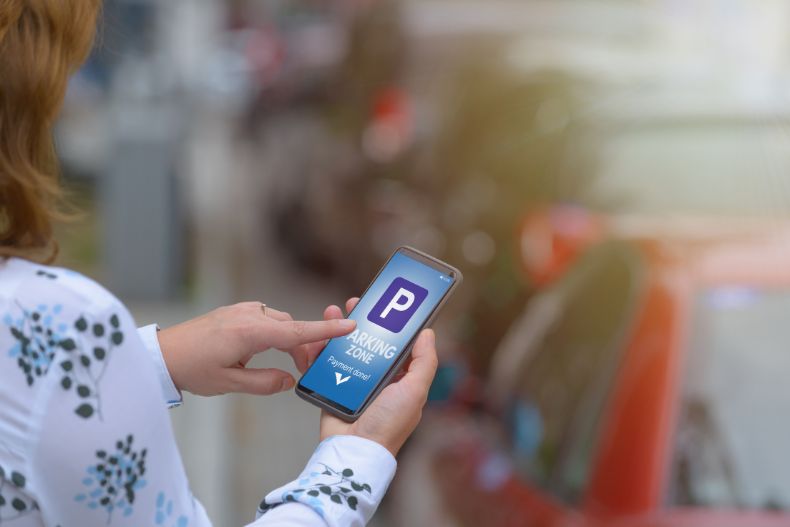 These solutions offer real-time self-service parking systems for credentialed drivers. They provide robust reporting—tailored for both operations and financial users, as well as interfaces to both parking systems and financial reporting systems.
The PARCS provides a billing and accounts receivable system for monthly parking and billed validations. It can automatically block past-due drivers from the garage, and when a driver is terminated from billing, it automatically shuts off their access.
Solutions for security and surveillance
These are solutions that offer video monitoring. They help identify and track suspicious behavior, alert the security personnel, and record events for investigations by authorities
Solutions for parking analytics
These solutions monitor car parking areas and analyze and report their occupancy in real-time. Reporting is one of the most important features of parking management solutions. It allows parking managers and companies to track their facilities, vehicle entry, and real-time reporting of the availability of parking spots.
Service
The professional services submarket will hold a larger market size during the forecast period compared to managed services. This is because professional services focus on improving business processes and optimizing parking operations
The implementation of parking management solutions is not possible without proper planning and design. Parking management companies offer professional and managed services to plan, design, implement and deploy the parking management solutions in parking sites.
Professional service
Consulting and training services.

System integration and deployment

Support and maintenance
Managed service
Managed parking services are outsourced operations to an experienced third-party organization that specializes in managing such functions. These third-party organizations are identified as managed service providers and handle the entire or a portion of your parking management systems, according to the agreements
Type of parking site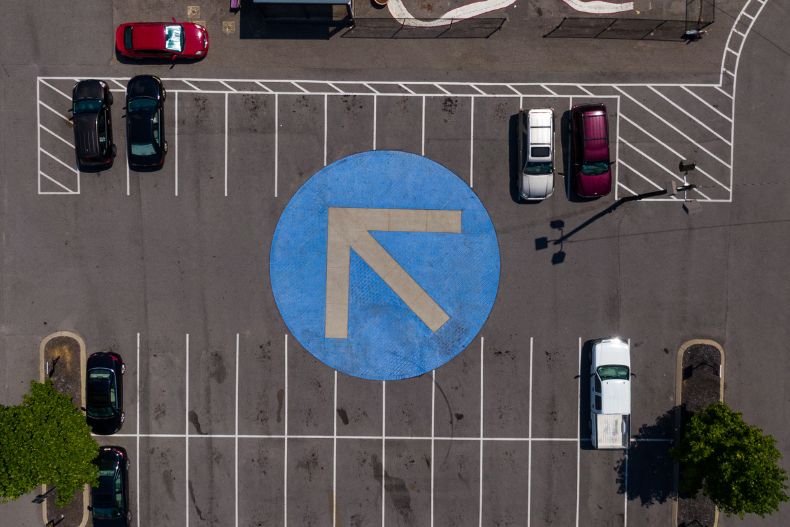 The type of a parking site affects the choice for selection of a solution by property owners. The two main types of parking sites that can be offered are:
Off-street parking
Off-street parking refers to the system that offers parking spaces for vehicles within an enclosed parking lot.
The segment will hold the largest market size due to the non-availability of on-street parking facilities and huge investments in smart buildings. Off-street parking sites are highly effective in terms of vehicle holding capabilities and are generally controlled by commercial agencies. 
On-street parking
On-street parking systems let drivers park anywhere on the street, or along the curb of streets. These are spaces on the side of the road designated for parking. These spaces are usually metered and you can tell where they are easily identified by looking for the outlined squares.
Type of deployment
This deals with how the solutions provided by technology companies are housed. The way the system is hosted defines the deployment type. There are two types of deployment available for parking management solutions. These are cloud-hosted deployment and on-premises hosted.
Cloud
The cloud deployment type refers to the installation of software and solutions on servers that are away from the premises of the organization. The servers can be as far away as in another geographical region or continent. 
This deployment type is the most sort after because organizations do not have to purchase physical servers and other IT infrastructure on their premises. They also do not have to hire dedicated IT personnel to manage them.
The increase in demand for enhanced information systems, advanced driver assistance systems, telematics, and in-car networking augments the use of these services in the parking management sector.
On-premises
The on-premises deployment type refers to the installation of software and solutions on the premises of the organization. Organizations implementing the on-premises deployment are responsible for maintaining the solution and all of its related processes.
On-premises deployment of parking management solutions requires dedicated infrastructure and servers.
Organizations using this type of deployment will require to have their own IT staff for the maintenance and support of the infrastructure. 
Region
The Asia Pacific market is expected to grow at the highest CAGR during the forecast period. The APAC region is witnessing high growth due to increasing global competition, increasing penetration of smart devices, and connected machines, and rising investments in smart cities.
This region comprises more than 40% of the world's population and has some of the fastest-growing economies. Urbanization is on the rise in several countries across the region. 
The regions that are relevant when making market insights in parking management are:
North America

Europe

Asia-Pacific

The Middle East and Africa

Latin America
Things are looking up
The parking management industry took a massive hit during the COVID-19 pandemic. The restrictions on movements that were implemented by governments led to fewer cars on the road. The parking management revenue took a slump.
As office work resumes in full swing mode and people are having to use parking lots again, the future does not look grim. We have noticed a rise in revenue from the industry and an uptick in startups joining the industry with innovative ideas to provide parking solutions.
The rise in global gas prices will definitely affect the transportation industry negatively. At the same time, there is a proliferation of electric vehicles on the markets. Whether your car runs on gas or batteries, parking the car will always be part of your day. This looks good for the parking management industry, and it is poised not only to survive but to grow.