Are you in the process of getting labels for your business but are unsure what exactly you need to look out for?
Look no further, we are here to help you get the perfect labels for your brand. Our tips will not only save you time and money, but ensure that you can relax and let your label printers work their magic.
Before we jump in, let's talk labels. Printing companies often differentiate between stickers and labels. There is no inherent difference between the two, both are adhesive-backed pieces of plastic or paper. However, where stickers are usually individually cut, labels come on sheets. This allows you to peel your labels 65% faster – a real time saver when you have to apply hundreds.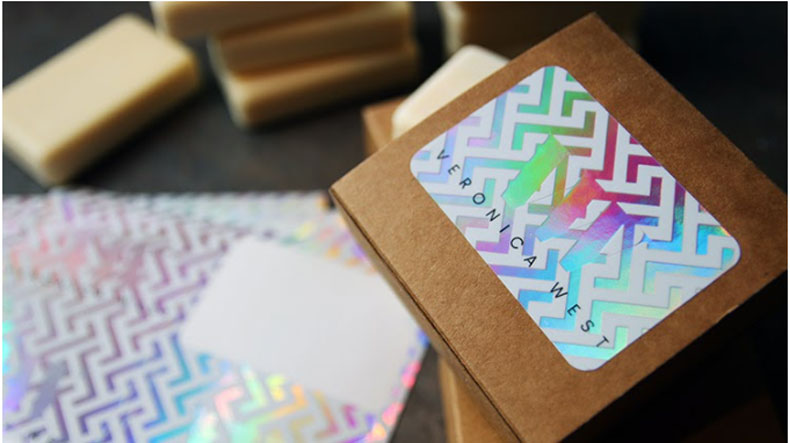 Custom labels are an amazing, low-cost way to brand your products. So let us make sure, you know exactly what you need to do to find your perfect fit.
1. Submit a high-res file
Your artwork is the foundation of your sticker. You want to make sure it is the best quality it can possibly be.
We recommend submitting your design as a vector. A vector consists of lines and shapes instead of pixels. This allows designers to scale your artwork without compromising its quality.
The image below shows the difference between a raster, made out of pixels, and a vector. The latter will print a lot more cleanly, providing the best result.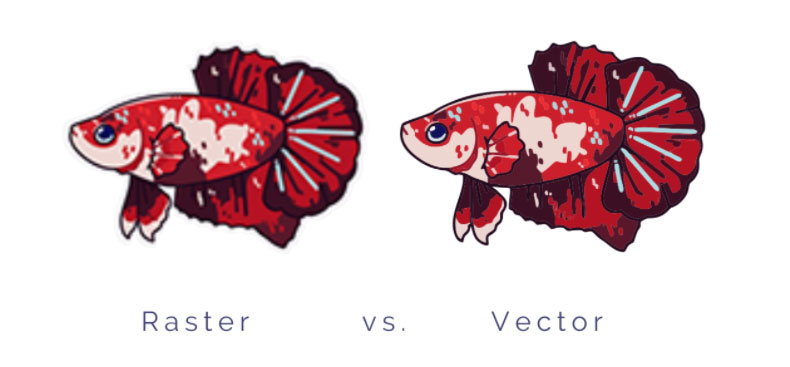 2. Ensure your text is not too small
This seems obvious but to be sure, we recommend you view your design at 100% scale to see how small your text will be in proportion to the size of your sticker. Especially if you are looking to get ingredient labels printed, you will have a lot of text on a small space.
Printing companies have standards in place, to ensure the legibility of your design. A good indicator is the minimum height requirement of 1.2mm for text. This roughly translates to a font size of 8pt.
3. Pick the perfect material
You can usually choose between vinyl and paper labels.
Paper labels are great for short-term indoor uses. As they consist of paper, they are not waterproof and should not be used outside. They are, however, compostable and perfect, if you are already using compostable packaging.
Vinyl labels are much more durable and perfect for outdoor uses. Made of plastic, resists sunlight, water and scratches. Many label printers offer a great range of effect material that can really make your design stand out.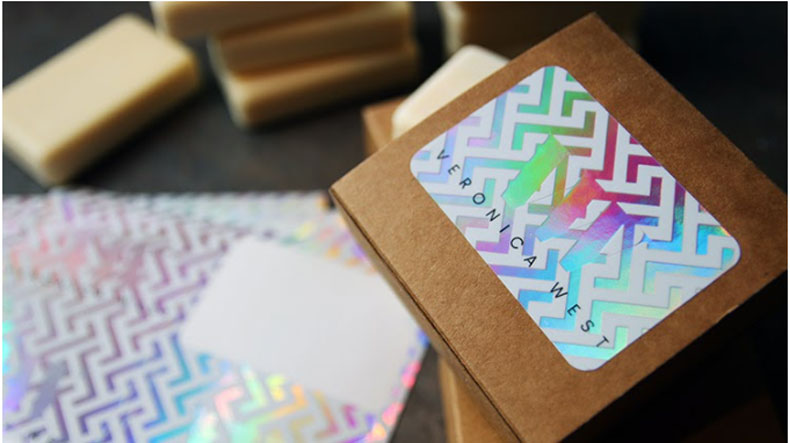 4. Keep it simple
For the best possible outcome, we recommend keeping your design simple.
You want your label to be informative and to highlight your brand, it should not overpower your product. Therefore, you should keep your design as simple as possible.
This also applies to the shape of your labels. The fewer edges your artwork has, the better it will stick to your product. Round and rectangular shapes are perfect for this. They look super clean and simple, yet will create an amazing effect.
And that's a wrap. We hope these tips make you feel more confident when choosing a label printer and creating your design. Are you already using custom labels and have more tips and tricks you would like to share? Please do so in the comments below, we would love to hear from you.