As a business owner, you want to prioritize supervising your business operations or production and attending yo your customers than thinking about your electrical system. However, while you're marketing your business, it's crucial to ensure that you have a safe and sound electrical system to avoid fire accidents and electrical issues that may put the lives of people at risk and jeopardize your business reputation.
One of the best ways to safeguard your electrical system for your business in Colorado Springs is to hire a professional electrician. But, before doing so, check out these questions to ensure you're choosing the right one.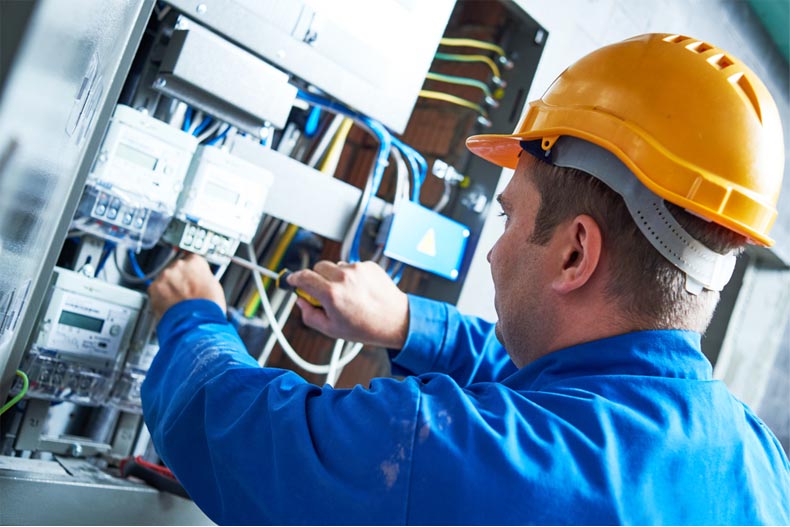 Are You Insured and Bonded?
Every legitimate, reliable, and trusted electrical company must be fully insured and bonded. Why is this important for your business? This will ensure that you won't be responsible for any damages incurred by an electrician whoever meets an accident or got injured during the performance of his duties.
Thus, by dealing with a company that has general liability insurance, it'll give you assurance and peace of mind that you're fully covered and won't spend any money for medical expenses, hospitalization, and even damages to properties.
How Long Have You Been Practicing?
Hire a Colorado Springs electrician who's experienced. The difference between a novice or amateur and an experienced electrician is the scope of knowledge and skills to finish a job with excellent quality results.
Choose one with three or more years of experience will ensure you're dealing with someone who has adequate knowledge of the nature of your electrical problem. You don't want to take a risk and compromise your business production and the safety of all people in your company just because you fail to choose the right electrician for the job.
What Commercial Establishments Have You Handled?
While many electricians have experience in installing, maintaining, and repairing residential settings, commercial electrical setups are far more complex and broader, which would require in-depth training. Thus, it's best if you obtain at least three work references from an electrician before hiring them. This will ensure that you're hiring someone who has good knowledge of how the electrical system of businesses or commercial establishments works
Have You Handled a Similar Project in the Past?
While a lot of electricians have handled hundreds of installations, the complexity and scope of the electrical system of one commercial establishment to another differs. That's why you have to be straightforward and ask the electrician if he has experience handling the same electrical issue as what you have right now.
How Long Will You Be Able to Finish the Job?
If you're handling a business, you know that time is money. Hiring one of the best Colorado Springs electrical contractors will ensure that no time is wasted, and your electrical project is completed in a timely manner to avoid disruption or delay in your business operations and transactions.
As much as possible, make sure that the start and end date and time are indicated on the agreement or contract. Also, it's important to ask a follow-up question of who will be responsible for cleaning up any mess brought after completing the project.
Can You Provide an Estimate?
The cost always matters in business, so it's important to have a clear explanation as to the cost structure of an electrical contractor. While you might be offered a low upfront price, there could be other charges along the way.
Here are some tips when discussing the costs associated with electrical services:
If you're offered a package, make sure to ask the details of the fees or other charges.
Make sure that all verbal quotes are put into writing.
Read the agreement or contract before signing.
What Are Your Electrical Services?
It's best to hire an electrical contractor that offers everything you need, from installation to emergency electrical services. Choosing a cheap service would end up switching to a different contractor later on because they don't have the necessary knowledge, skills, or equipment to complete the project. It'll be a waste of time, money, and effort on your part.
Here are the most common electrical services you might need, which should be offered by your prospective electrical contractor:
Emergency electrical services or 24/7 electrical services
Electrical preventive maintenance services
Electrical repairs and replacement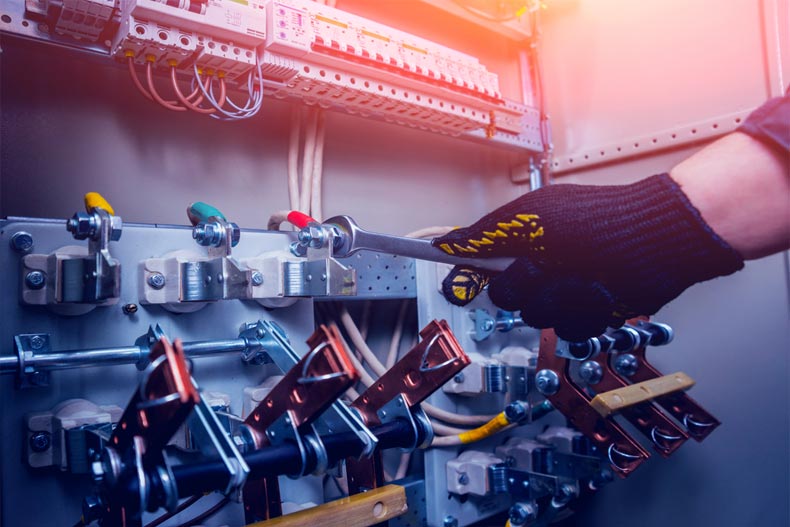 Conclusion
By asking the questions mentioned above, you'll be more confident that you'll be making the right choice.
Hire a professional electrician or electrical contractor with years of experience, high technical knowledge or expertise, and offers a wide range of services. In that way, you can return to normal business operations with a sound electrical system for your peace of mind and business success.