U.S. immigration software company RapidVisa officially opened their office in Cebu at the Park Centrale Building in Cebu IT Park yesterday July 4, 2016. Priding itself in being the fastest visa processing service in the US and in the Philippines, RapidVisa is extending its services to Cebuanos who want a hassle-free visa application.
Jerome Hermosilla, Customer Service Manager of RapidVisa, said that compared to hiring lawyers or doing the paperwork yourself, RapidVisa is a cheaper, faster, and more efficient alternative. Hermosilla said that what usually delays petitions are errors or missing items, which if found, would prompt the US government to send a request for evidence (RFE) and cause around one to two weeks delay. "Our team reviews visa petitions three times before sending them to the government. Three sets of eyes looking to find errors or missing items. If we find them, we fix them," he said.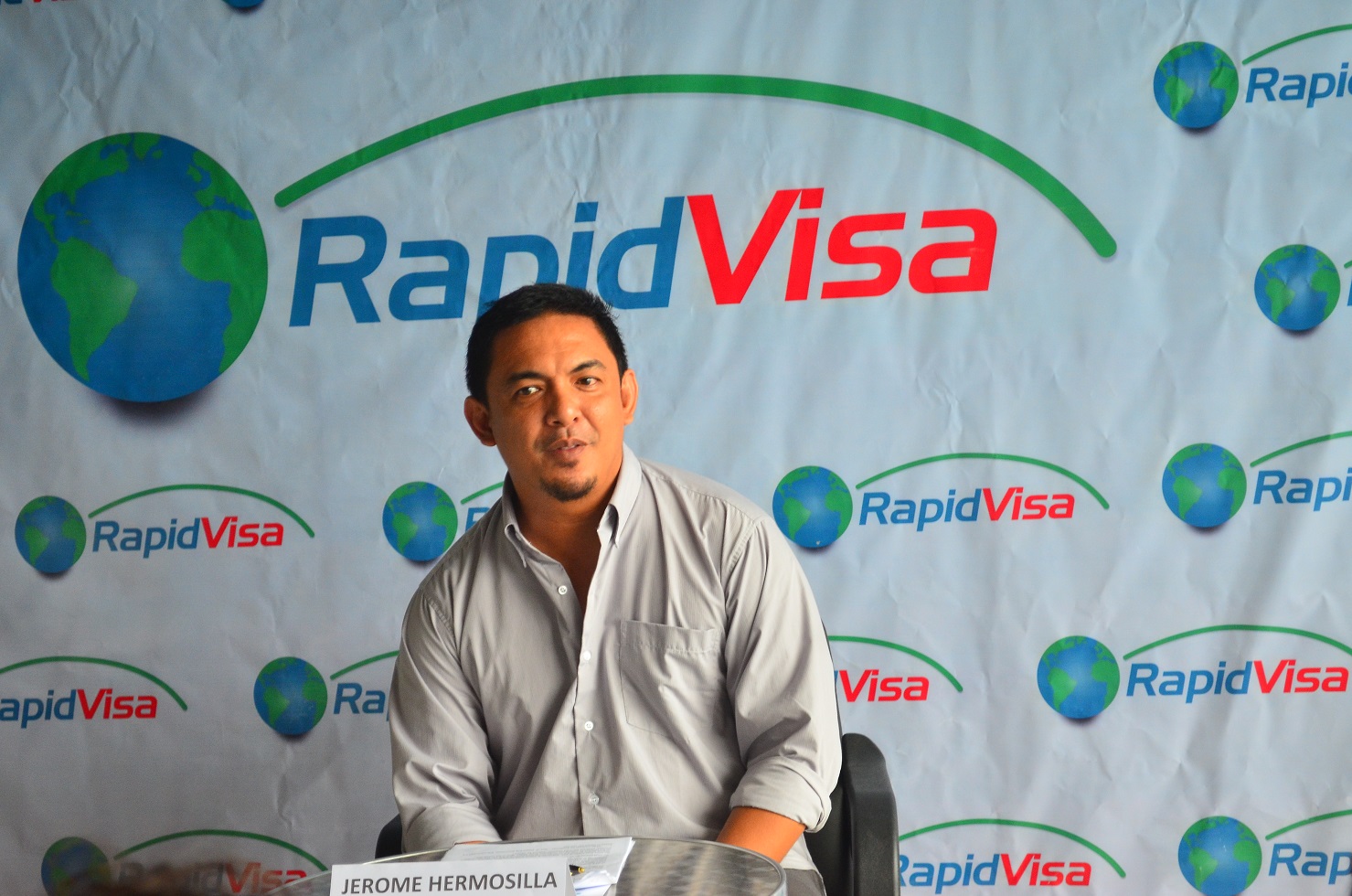 Hermosilla further claimed that what sets them apart from other similar companies is their transparency. He said that their company makes it clear from the very beginning that they are not affiliated with the US government. "We are very straightforward about it," he said. "Other companies disguise their websites to make it appear that they are official government websites."
RapidVisa services include assistance in the processing of K-1 Fiancée Visas, CR-1 Spousal Visas, and IR5 Parent Visas. Processing time varies depending on the visa type and other factors. K-1 Fiancée Visas usually take around five to six months while CR-1 Spousal Visas take around six to seven months, said Hermosilla. Pricing also varies depending on the visa processing service.
The RapidVisa office in Cebu is the company's fourth full-service location worldwide and the second in the Philippines after their branch in Manila.