With the evolving and changing face of the business world, the need for staying ahead of the curve and making the most out of the resources we have at hand, have become imperative. One cannot afford to waste a single second of productivity or not stay in the loop about the different tools, apps and software that bring more efficiency to the workflow.
Failing to incorporate the much-needed technological innovations in businesses means leaving a lot of money on the table. Therefore, it is crucial that employers and employees learn about everything that can make their work easy and get more profits for their businesses. One such technological innovation that the business world cannot seem to stop talking about is team collaboration software.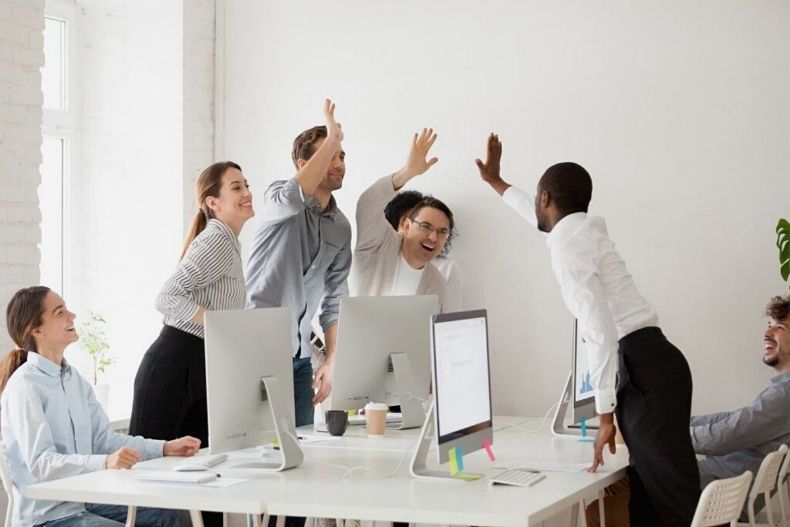 Collaboration software is not just an app to send across messages to different work teams. If that were the case, businesses could just use any standard messaging app and save up tons. Collaboration software is much more than just messaging employees and teams in a business organization. This kind of software is the need of the hour and has been revolutionizing workplaces for a few decades now.
Collaboration software helps businesses adopt a more connected approach to workplaces and contribute to the cause of the business as an efficient and united force. It enables teams to connect over various reasons—from delegating and overviewing projects to tackling issues within the system—from wherever they are put up, in a hassle-free manner. Collaboration software removes impediments from the teams' paths and makes it supremely easy to work, stay productive and bring fruitful results.
That being said, over the following sections of this article, we shall talk about the need and importance of team collaboration software so that you can make an informed decision about getting the same for your business. Team collaboration software comes with multiple benefits. Therefore, it is essential that you look at all those benefits before making any call.
The Need for Team Collaboration Software:
Team collaboration software can bring amazing results for your business since they make it easy for teams to communicate and work together despite temporal and geographical impediments. On that note, let us now look at each of these benefits in more depths and details.
Team collaboration software leads to higher engagement which further boosts company growth

Team collaboration software ensures that teams are engaging with each other optimally and without any glitches. The higher the engagement is with the software, the better shall the teams be able to communicate with each other and work. This shall, thus, provide a boost to the company's growth since teams shall be more productive.

Studies have shown that organizations that are successful in engaging their teams to work together, achieve more than those who do not indulge in the same practice. Team collaboration software ensures that there is a proper engagement of the teams and ease in communication between them.

Team collaboration software helps in keeping employees at the top of their productivity

The second reason why organizations must consider using team collaboration software is that it helps employees stay at the top of their game. When there is better communication between teams and efficient delegation of work, employees can work efficaciously and produce more. Collaboration software, like the one that can be found here, makes it incredibly easy for teams to communicate, host meetings, work together and, therefore, produce more. This, further, helps in delighting the customers and the clients of the business.

Team collaboration software results in greater transparency at work

With team collaboration software at their disposal, managers can track the progress of projects, keep tabs on productivity and even boost the efficiency of workers. It also helps business owners show how important their workers are by stressing on what their contributions are and how they are impacting the company.

Team collaboration software opens up the channels for communication between employees and employers. Plus, teams can better understand the issues at work because of the increased transparency at work, and solve the problems together with the organization with the help of the software.
Summing Up:
It is extremely important for businesses, no matter what their scale of operation is, to invest in decent team collaboration software. Without the software as such, organizations might find it incredibly difficult to scale themselves and touch heights of success.
Team collaboration software makes it possible for teams to communicate and work together. It makes room for unhindered workflow, boosts the productivity of employees and also helps in solving problems better. Therefore, if you have a business to take care of, investing in team collaboration software might be the best thing you do today.