What comes into your mind when you hear the word 'travel'? Is it the blue and pristine waters of the Pacific? Or is it the all-time grandeur of Paris? Whatever picturesque image strikes into your mind, the idea to travel somewhere is always good.
Though it is one of the best things in life, somehow we may find ourselves in a situation where traveling could be a little bit difficult than it actually is. It could be very frustrating when you cannot fly especially if it's something that you really look forward to. However, to cheer everyone who has a knack for good adventure, Unionbank and Cebu Pacific has something good to offer.
Obey Your Wanderlust and #FlyForFreeFaster
It was earlier this year, when the two giant companies, together with Visa, have launched a line-up of cards that will let any dauntless Filipino travelers to fly for free.
According to Ana Delgado, UnionBank Cards Business head, they are excited to partner with Cebu Pacific and launch the Getgo cards with them. Ms. Delgado added that they are proud to be the first bank to market the only debit card that provides points and has the best earn rates in the Philippines.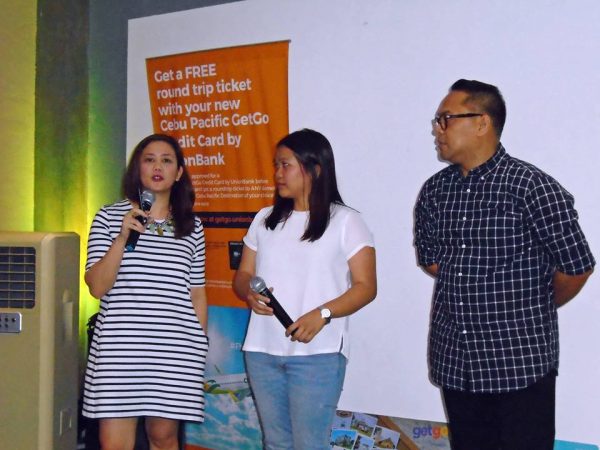 Cebu Pacific and Getgo Visa Debit and Credit Cards by Unionbank enable everyone to earn while spending. The Getgo points earned by any cardholder will automatically credited to his/her GetGo account. The whole process aims to provide the easiest and the most convenient way of flying for free by earning points. GetGo cardholders will also enjoy exclusive benefits such as early alerts to ticket sales and exclusive seat promos.
To jive with everyone's everyday and online purchases, Debit Card holders will get 1 Getgo point for every P88 spent using the card. Cardholders don't have to maintain balance requirement on their accounts. To keep their account, they only have to maintain points; even 1 point will do.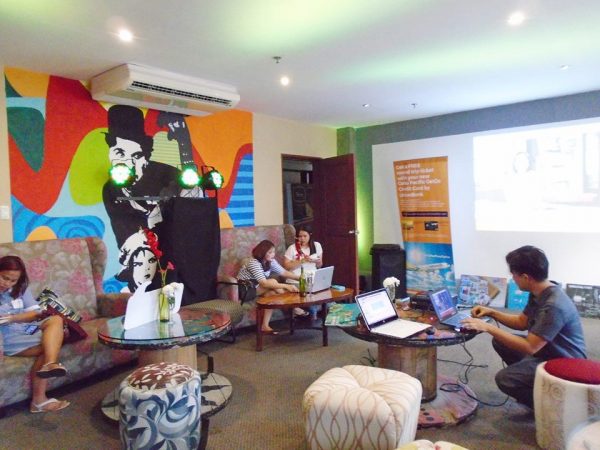 Want to get a GetGo card now but a little confused which one is right for you? Don't fret. For every traveler's convenience, Cebu Pacific and UnionBank GetGo card comes in four different ways. There's the Cebu Pacific GetGo Debit Card, the Cebu Pacific GetGo Credit Card and the Cebu Pacific GetGo Platinum Credit Card. Each has their own specific benefits. For instance, if you get to own the Cebu Pacific GetGo Visa Credit and Platinum Credit cards, you will enjoy 1 GetGo point every time you spend P30 using the cards.
UnionBank and COO, Mr. Edwin Bautista said that they believe that the GetGo cards will equip and empower the country's digital economy. On the other hand, Mr. Nik Laming, GetGo Loyalty Division General Manager, said that they are very satisfied to introduce the cards to the market. He added that those cards are the perfect way for anyone to travel faster going to their dream destination.
Through its partnership with Robinson's Department Store and Robinson's Supermarket, cardholders can earn points while shopping. Another good thing about GetGo cards is that you can share your points to someone else within your circle. Or if you are aching to travel but you don't have enough points yet, you can easily combine your points with your cash. In addition, you can enjoy these exclusive promos as you aim for the best travel experience with your card.
Philosopher St. Augustine once describe the world as a book and that those who don't travel read only a page. Learn more about life and unfold it by traveling for free with GetGo cards. Head over to apply your one way ticket to your dreams by visiting their official online signup page.