There is no doubt about the Philippines' promising economic growth. The International Monetary Fund (IMF) even projected the country to have one of the fastest growing economies in the region. IMF estimated the growth rate last 2015 to 5.7%, and predicted it will rise to 6.2% this year.
The current state of the country's economy is the best time for business aspirants to get started with their dream. For those just starting out, you can begin with a virtual team. However, if you don't like the idea of being cooped up in a home-based office, there are other options you can explore. Coworking, which is very popular in the US, is also fast becoming a trend in the Philippines.
There are many coworking spaces that you can find throughout the country. In this article, we've compiled the most affordable coworking offices in the Philippines, ranging from the lowest to the highest rates.
8 Affordable Coworking Spaces in the Philippines That Startups Can Consider
Locations: Iloilo City and Bacolod City
Rates: P150/ 4 hours
P250/ 10 hours
Membership fee: P500/ year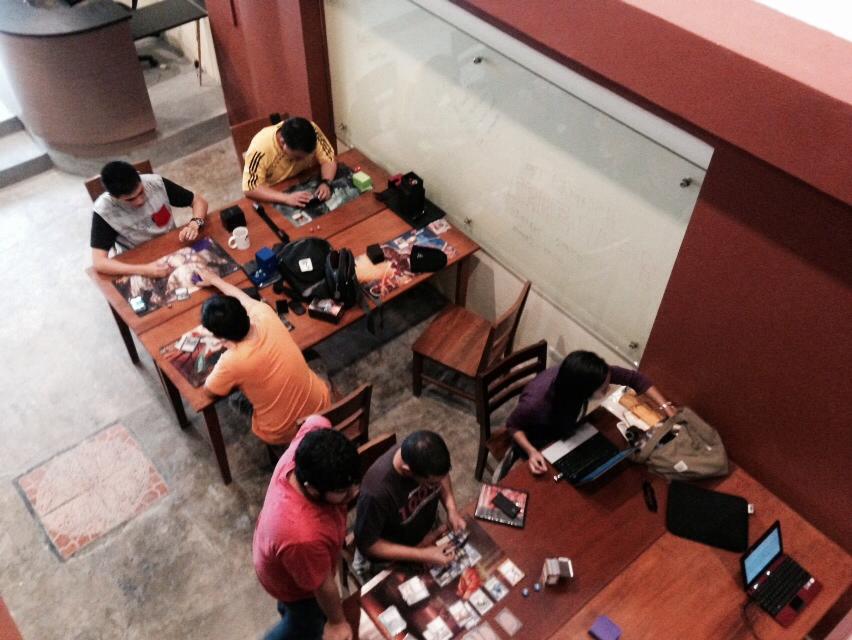 Dojo 8 has offices in two of the country's major cities, Bacolod and Iloilo. They claim to be the first coworking space for both cities. The community is open to tech and non-tech organizations, groups, individuals and students.
For student non-members the rates are P130 for 4 hours and P250 for 10. For professional non-members, four hours is P200 and 10 hours is P350. However, if you pay for the P500 annual membership fee, students will be charged at P120 and P230, and professionals at P150 and P250, for 4 and 10 hours respectively.
If you paid for the 10 hours option, but was unable to consume it fully, your remaining hours are still valid for a week.
Dojo 8 also has a big room with a capacity of up to 15-20 persons, which is great for meetings. The rate is only P1000 for 4 hours, good for 8-10 people. You have to pay P100 for each person in excess.
All accommodations offer wifi access, charging of up to two devices, unlimited coffee, tea and water.
Location: Davao City
Rates: Daily = P250
Monthly = P6, 500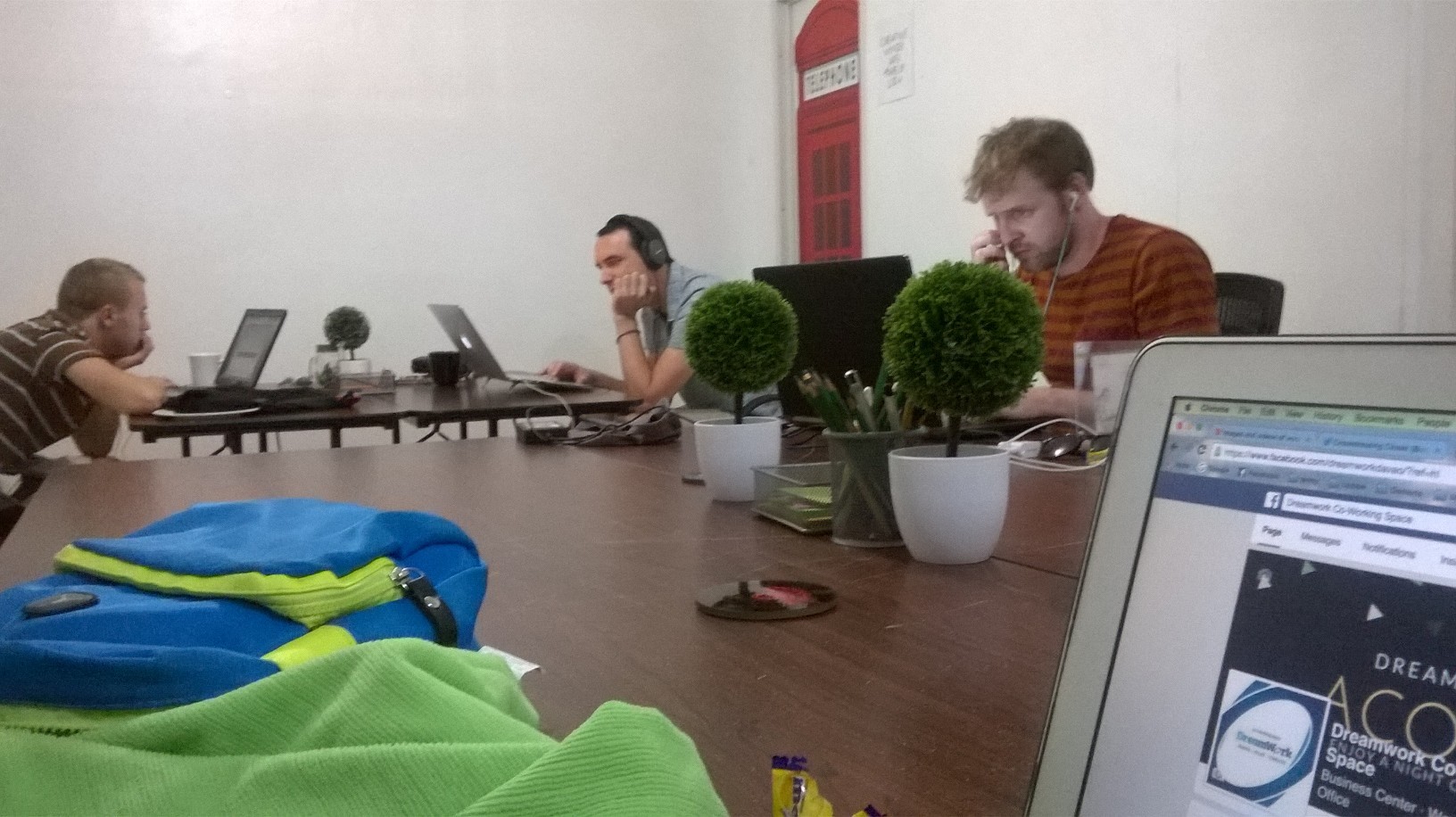 When you avail of a coworking space in DreamWork, you get your own station with wifi access, electrical outlets, unlimited coffee, tea and water, free use of office equipment (print, scan, photocopy), and meeting or conference room. The daily pass for a working station is P250.
Dream Work also offers private rooms for P20,000/ month. You will have your own key to a room that can accommodate up to six people. You can also opt for their mail and parcel handling. An added bonus is discounts you'll get on DreamWork events and workshops.
A meeting room is also available for P500/ hour with free use of audio and video conferencing equipments.
Location: Quezon City, Metro Manila
Rates: Daily = P300
Weekly = P1,500
Monthly = P5,500
Membership fee: P500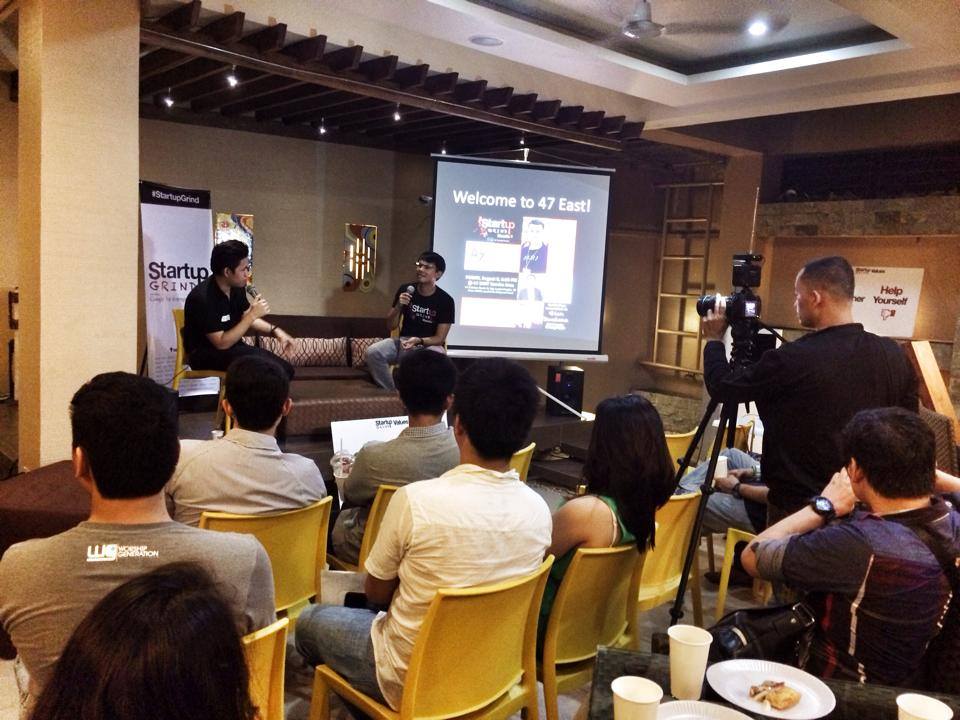 There are two good things that come with 47 East's location, which is at the ground floor of a dormitory. First, the design of the place has young and fun vibes to it, with bright colors and trendy furnitures that will surely energize anyone in the room. Second, if it's a little too late for you to get home, you can just book a bed on the dormitory upstairs.
A non-member day pass costs P500, the same amount for the membership fee. If you're looking to cowork in 47 East, it's better if you pay for the membership fee, which reduces your daily rate to P300.
Location: Mandaluyong City, Metro Manila
Rates: Daily = P400
5-day Pass = P1,600
Monthly = P7,250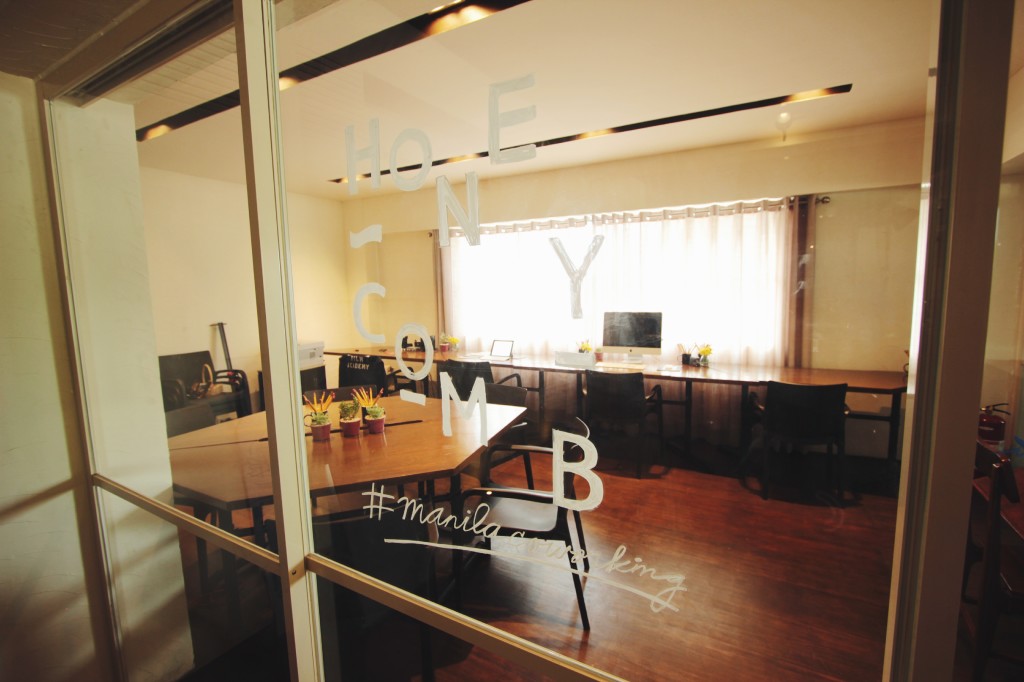 Honeycomb Manila Coworking is located inside a design studio. It is managed by the Cosio kids who are "entrepreneurs and startuppers", which means they know what to add in the accommodations to boost productivity and ideas.
Unlike other coworking spaces, it is not very spacious, but the desks are arranged in a way that coworkers will have to face each other. Honeycomb's goal is not just to provide space, but also to create a community of coworkers who can collaborate with each other.
Even with just a day pass, you can already print your documents for free. But, if you've booked for a month, you'll get a business address, subsidized meals, a locker storage and 50 cups of specialty coffee.
If the price is too steep, and you're still unsure about coworking, Honeycomb offers two free trial sessions. They also have an after hours special rate of P200 which gives you 7PM-12MN access.
Location: Cebu City
Rates: Daily = P500
Weekly = P1,500
Monthly = P4,000 and up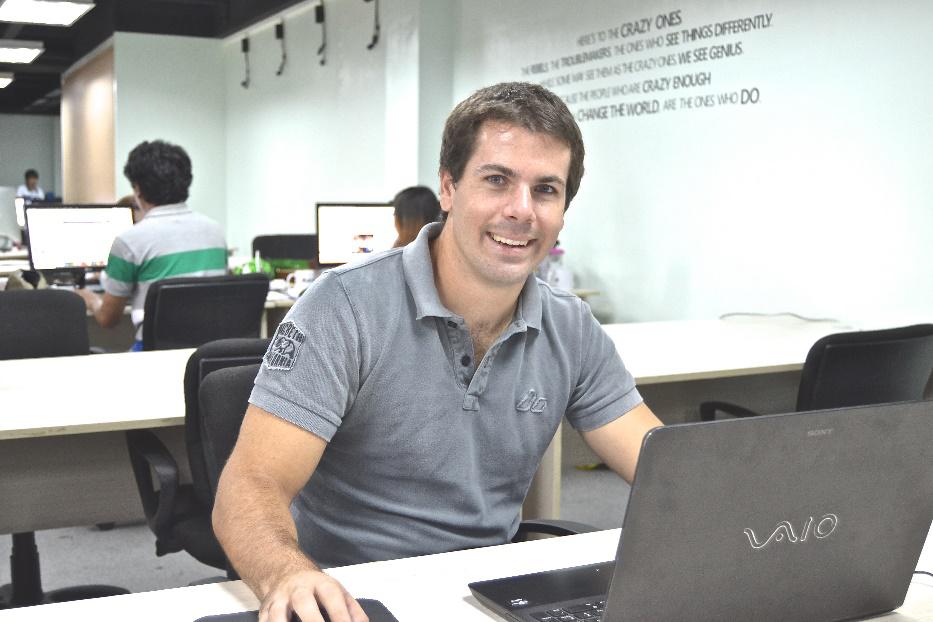 Located inside a business park in Cebu, The Tide is an ideal place to do coworking. The perimeter has numerous high rise buildings, and is enclosed to keep all workers in the business district safe. There are also various restaurants, activities and gyms available near the area.. The Tide boasts of 50 Mbps internet.
Aside from the rates provided above, The Tide also offers a P5,500 monthly subscription, which includes your own dedicated seat and a locker.
Location: Pasig City, Metro Manila
Rates: Daily = P550
Weekly = P2,500
Monthly = P7,000 and up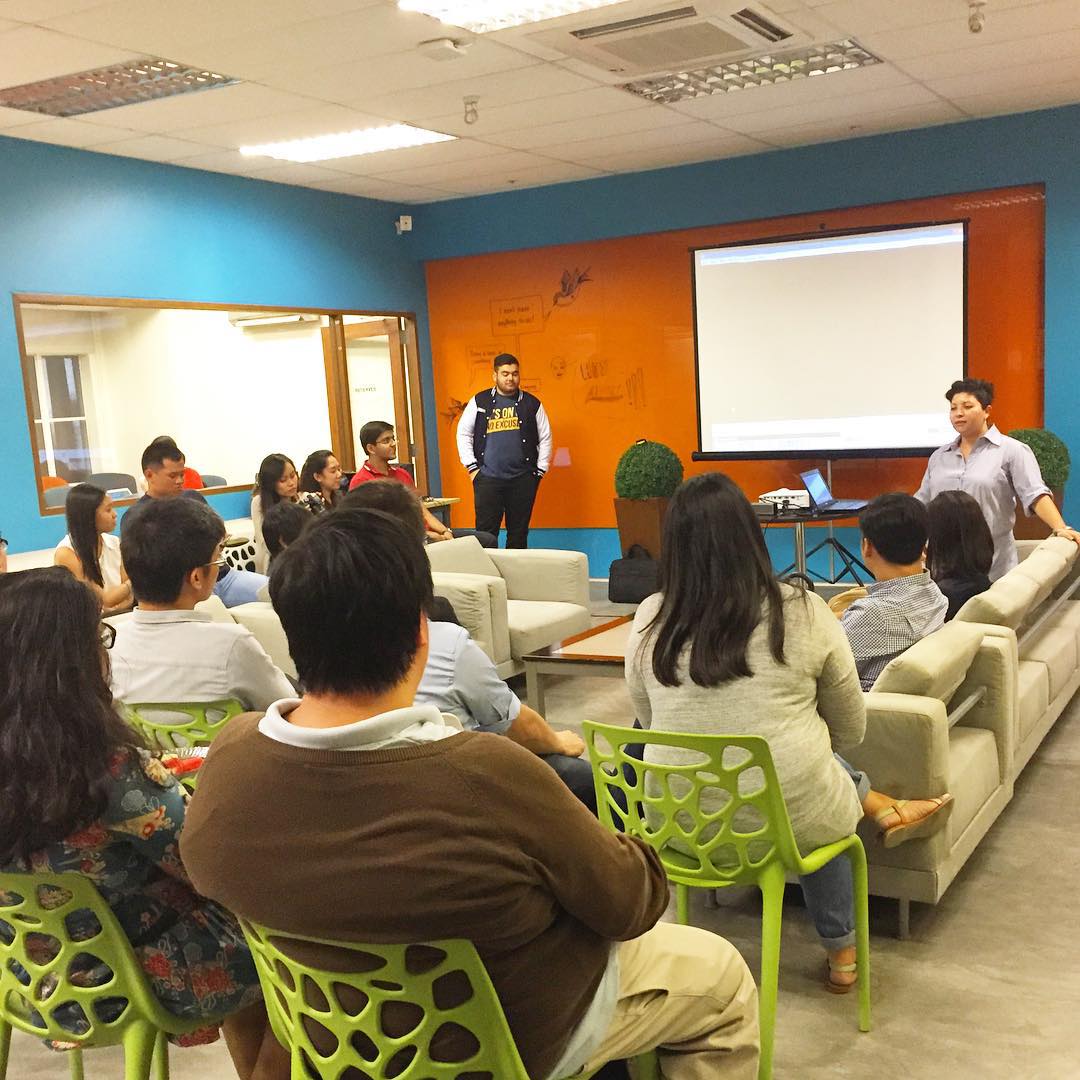 Co.lab is a 214-square-meter office which can accommodate up to 40 coworking seats. Aside from this, they also have meeting rooms with a capacity of 25-40 seats in total. People can come in at their preferred time and can avail of unlimited access to the amenities.
The rates above are for those who are flying solo. For groups, each individual can get up to 10% discount on the rates.
Amenities include wifi access, printer, free coffee, tea and water, use of pantry, plus Co.Lab also hosts monthly events to promote collaboration among coworkers.
Location: Makati City, Metro Manila
Rates: Daily = P600/ 8 hours
Monthly = P25,000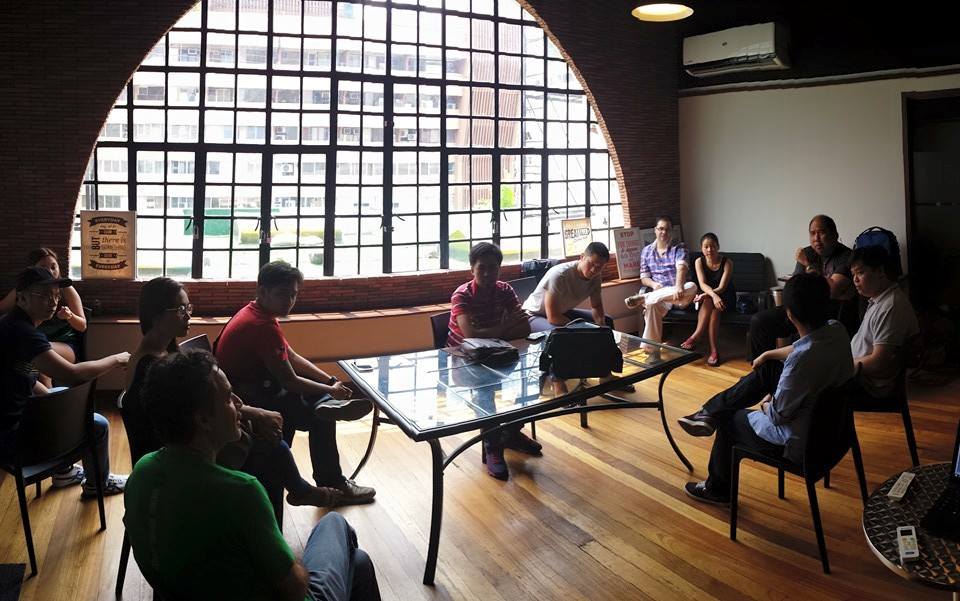 O2 Space is primarily geared towards serious startup businesses. The place is spacious and adorned with elegant designs. For daily passes, you get your own separate desk to serve as your work station. Monthly Workstation rates are available. And private serviced offices start at Php 25,000/month.
One great asset of O2 Space is their in-house accountants whom you can consult for financial advisory services.
Location: Makati City, Metro Manila
Rates: No information available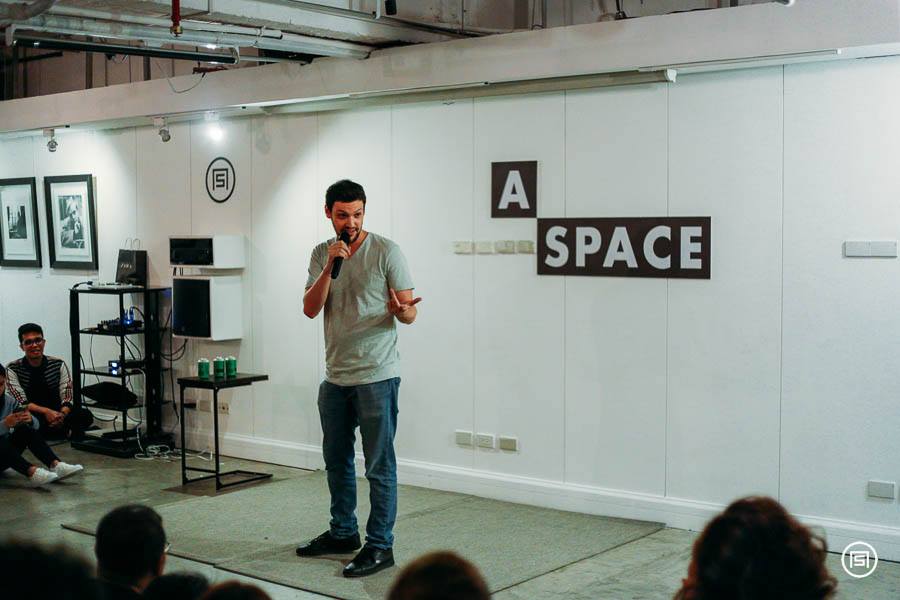 Not necessarily the least affordable on the list, A Space Manila comes last because there is no available information on its rates. However, A Space says that the daily rate is cheaper than staying in Starbucks for a day. Amenities include wifi access, private office suites and access to pantry.
A Space is located in a building across Greenbelt 5, and occupies the 3rd, 5th, and 7th floors. It also boasts of its art gallery which can accommodate up to 50-100 people. A Space is home to over 250 coworkers everyday. Almost half of the population are startups.