Author: Julie Marie Bedas
Sharing economy, or collaborative consumption, involves the sharing of resources between two or more people or companies, through information technology. It can be in terms of goods such as selling your old stuff in eBay or transportation such as renting your car on Uber. It can also be through property as in listing your house for rent on Airbnb. Further, it can mean selling your time, skills, and expertise through online work platforms like UPwork and Freelance.
The sharing economy believes in the principle that "unused value is wasted value". Goods, properties, time, skills, and other commodities have the potential to be used for income-generating purposes instead of letting them go to waste.

There is wealth in sharing. Individual ownership can generate a huge amount of waste, in fact, women only wear 20% of the clothes they own. In the US alone, 40% of the food goes to trash. There are 1 billion number of cars worldwide, but private cars are idle 95% of the time. This statistics shows us that we can save a lot in sharing. The sharing economy will lessen the cost of fares, room rents, goods, and services. This will be very beneficial to those who are in a tight budget and also want to save tons of money.
Changing Look of Business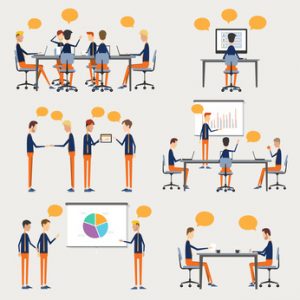 In more ways than one, the sharing economy is changing the face of business. The sharing of workspace or office space is the new trend among companies, especially for startups.
Co-working Space or sharing offices with other companies or freelancers is a win-win situation for both the owner of the property and the renter. Further, the owner will get extra cash for unused space, and the renter can save a huge amount of rental costs. Aside from these, there is also an added opportunity of networking and developing a community to help you get through the tough times of doing business.
Some of the most well-known US-based co-working spaces are the following:
Changing the way of doing business
Freelancing is the new trend in a sharing economy. By 2015, it was predicted that over 1.3 billion people will work virtually. Before, freelancing simply means doing different jobs for different employers, such as working part-time as a cashier on weekdays, and baby-sitting or lawn-mowing for neighbors on weekends. Now, the meaning of freelancing is entirely different.

As such, the people who sell things on eBay, put their house up for lodging in Airbnb, rent out their vehicles in Uber, and offer services on online work platforms are called "freelancers", and without this system, the sharing economy is nonexistent. These freelancers gave a new meaning to doing business as the process includes building trust between people who only met virtually. The practice of sharing, which was once exclusive between family, friends or people who know each other, has been extended in the sharing economy.
Who gets the lesser share in the sharing economy?
With all the benefits of the sharing economy, big names like Uber and Airbnb and the consumers of these platforms are usually the ones that get associated and credited with this new phenomenon. But the people behind the scenes: the freelancers, the independent contractors, the self-employed individuals, solo-preneurs or whatever you would like to call them, are the primary movers of this new type of business.

Being freelancers in a sharing economy, there are a lot of challenges you have to face, most of them personal.  The ring of "You are your own boss!" sounds great to the ears of those working in cramped offices and doing boring jobs with terrible bosses. However, being your own boss has its drawbacks for the same reason. It means being solely responsible for what you do and what you produce. If you successfully delivered, it would be great! You will reap the rewards of your own hard work. But if you fail, you only have yourself to blame with no employer or a big company name to hide behind. This is the anxiety that constantly nags the movers of the sharing economy.

As a freelancer for almost four years, I can personally attest to feeling anxious with every online job that I undertake. I always find myself asking "Can I do this?", "Am I doing the right thing?", or "Is this enough?" no matter how many jobs I have done in the past. When I was working as a virtual assistant, I get self-doubts with each task I'm assigned to, especially because the scope of the job as an assistant is challenging. You have to be flexible with both small and big assignments in order to deliver well, thus, avoid getting a bad review. Self-employment can only work if you have tons of job opportunities coming your way. This can only happen if you maintain a clean profile and avoid getting your record as an independent contractor tarnished. Along with those who share goods and properties, freelancers need to keep their clients satisfied in order to keep them.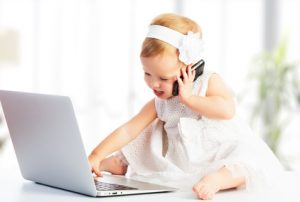 There is also the issue of work-life and domestic-life mixing up for people who do freelancing. Unlike traditional employees who can set a clear boundary that work ends outside the door of the office, solopreneurs do their jobs at home, therefore, their work-life margin is vague. Sure, you might have a home office, yet this set-up makes it impossible for you to not get involved with what's happening inside the house. Also, there is no clear line between when and where you should do your work, which might cause you to work more than you should.

The sharing economy is relatively a new form of business, and there are still plenty of gray areas to cover especially on the aspect of freelancing. For example, the issue on Uber, whether the drivers should be considered as employees or contractors? There are laws that protect the consumers on the different sharing platforms. In California, Uber drivers need to undergo criminal background investigations, have insurance with a minimum worth of $1 million, and must pass a car inspection. In Portland, they can only rent out properties in Airbnb, if they get a license for it and undergo pest and safety inspection. These laws ensure the safety of the consumers, but when you talk about ensuring the safety of the freelancers, there are none.
Ari Telman rented out his apartment in Airbnb back in 2014, and it was used for taping an orgy film titled "Turn Up Part 2: The Pantie Raid". The same happened to Troy Dayton, who rented out his home to a meth addict who thrashed his house and stole his birth certificate. A Lyft driver was assaulted by a passenger and punched him on the nose. My point is that there are no laws and regulations protecting these freelancers. As a result, freelancers have to fight their own battles as independent contractors.

If we want to foster a sharing economy, I believe that it is important to protect the interest of the freelancers who are powering this new economy.
I'm glad that there are groups like Peers and Freelancers Union that support freelancers. In the near future, having solid laws pertaining to incentives and insurances for freelancers will be a positive move since sharing is more likely the economy we are heading into.