Geeks on a Beach is back in Boracay

Over 450 self-proclaimed "geeks" will convene next week for the 3rd annual Geeks on a Beach startup conference in Boracay, Philippines. The conference, which will be held on August 20-21, features presentations from venture capitalists and entrepreneurs on fresh developments in the startup scene.
How it started
Geeks on the Beach initially convened in 2013 in the midst of burgeoning interest in Asian-Pacific entrepreneurship. Organized by TechTalks, a non-profit that offers grassroots level support for entrepreneurs, the conference attracts attendees from dozens of countries with most coming from the ASEAN region. Southeast Asia has experienced rapid growth in recent years and an accompanying rise in middle-class consumers, providing an ideal environment for startups to expand.
Notable Geeks Speaking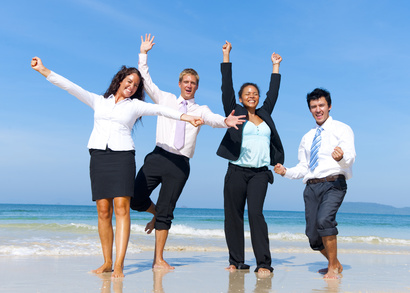 Keynote speakers include Dave McClure, founding partner of 500 Startups, and Bikesh Lakhmichand, CEO and founder of Malaysia-based iTrain. McClure returns as a speaker from last year's conference and brings a wealth of entrepreneurial knowledge and experience. A 25-year resident of Silicon Valley, he manages 500 Startups, a global seed stage venture capital fund and accelerator with $180 million under management.
Lakhmichand is the founder of iTrain, a leading IT training center in Southeast Asia specializing in development of IT training solutions. He recently founded 1337 Ventures, which provides seed funding and support for app developers.
Startup Agenda
The agenda will otherwise largely focus on how startups can tap into potential of the Philippines and the broader ASEAN region. Topics of discussion include "Leveraging the Philippines and ASEAN: the AirAsia Experience" and "The Philippine Startup Roadmap". Participants will also have ample opportunity to network and chat one-on-one with conference speakers and panelists.
Startups and interested parties can still register
Registration is open until the conference's conclusion on August 21.