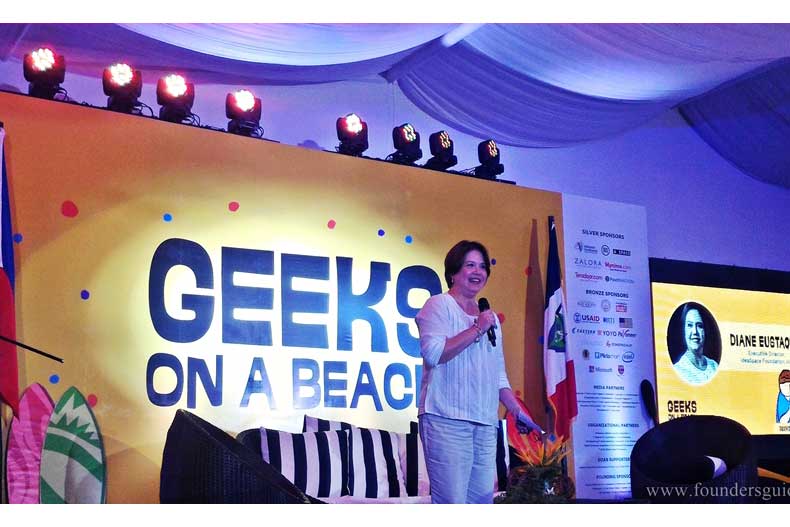 It's More Fun for Geeks in Bohol Philippines!
Last August 24-26, geeks from all over the world to converge at the only tech conference held on the beach to share learnings and make new connections. The Bellevue Resort Bohol was the perfect venue for the 4th edition of Geeks on the Beach and attendees soon discovered that it's definitely more fun in the Philippines for geeks.
If you haven't attended this conference yet, here are some reasons why you should attend next year's GOAB.
Meet Investors
If you are a startup needing funding, Geeks on a Beach is a great way to meet potential investors who might be interested in helping you grow your company. One of GOAB's pre-events include a private investors' dinner wherein you can sit down and talk with investors to get to know more about what they are looking for.
Did you know that at the first ever Geeks on a Beach held at Boracay, a startup successfully got funded? This is one of the achievements that Tina Amper proudly shared during GOAB's media launch. She added that instead of local startups flying out to find investors, Geeks on the Beach was bringing the investors to them.
Find Your Mentor Match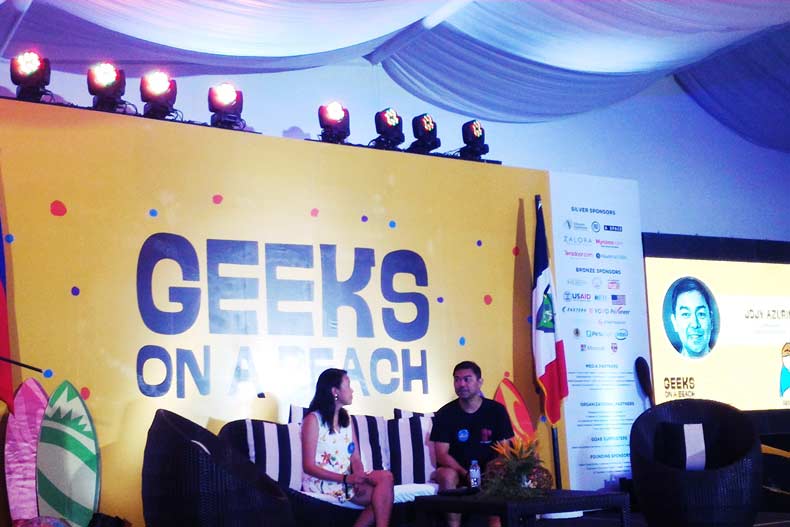 More than funding, what some startups really need is mentorship, mentors who can help them to figure out what they need to do to go to the next phase. You'll find plenty of them at GOAB.
For first-timers who have yet to register for Geeks on a Beach, be forewarned. You will be asked many questions regarding your startup, you might be tempted to click on the cancel button. But keep going. The specific questions are there for a reason. They were tailored to help the GOAB team determine what you really need at the conference.
If it's mentorship you need, Geeks on a Beach has set aside time for "office hours" wherein you get to have short one-on-one sessions with a coach who can mentor you on issues you are dealing with. In a normal setting, these mentors charge thousands of dollars but at Geeks on a Beach, you can consult with them for free.
Also during noon, speakers are a assigned a particular table. So if there's a person you want to talk to, drag your plate over to his/her table and talk with him/her over lunch. This laid back setting makes it easy for conversation to flow.
Make New Connections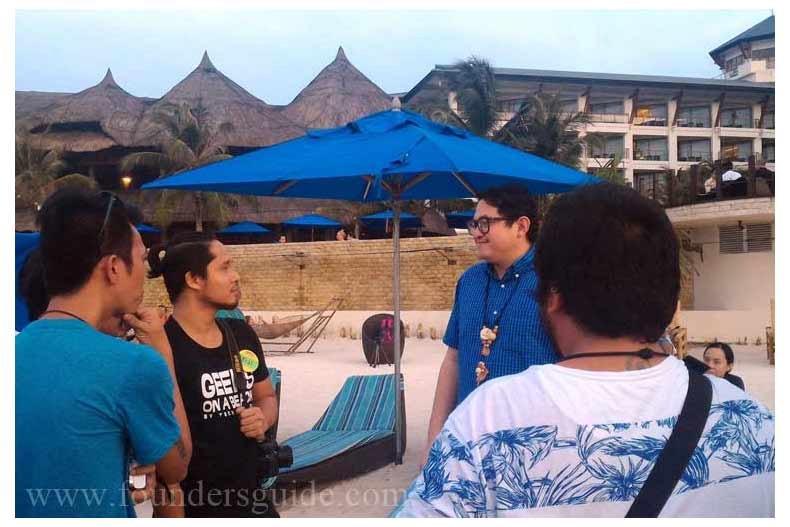 A lot of geeks are shy at first but mingling with fellow geeks will be sure to coax them out of their shy shells and make new friends. There's free flowing coffee and sumptuous food to keep them charged up throughout the day. There's even an after party at the end of the second day where drinks and music provided a great way to break the ice and start conversations.
Geeks also bond over board games, which is precisely what happened to me and fellow geeks staying at D' Backpackers' Barn. Would you believe that we stayed up till 4am learning how to "lie", "cheat" and launch a "Coup" as well as trying to outwit the werewolves in "One Night"?
Mix Business with Pleasure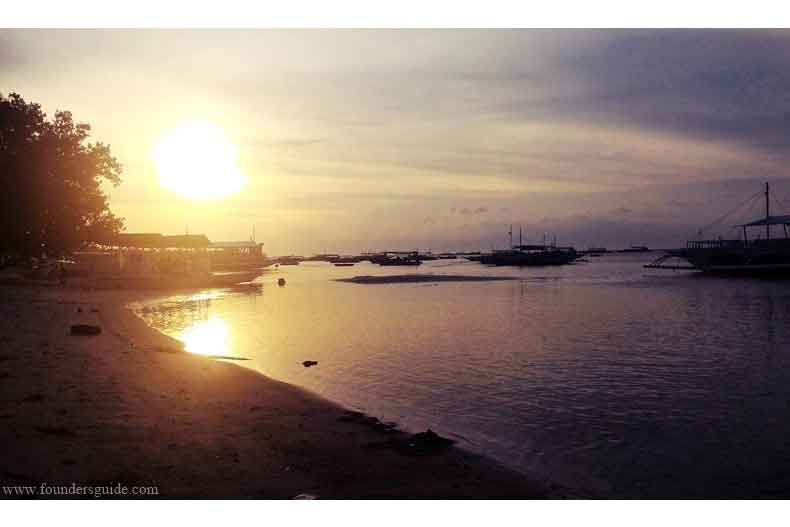 Unlike other tech conferences that usually takes place in one of the buildings of a mostly concrete jungle, Geeks on the Beach takes place a stone's throw away from the seashore. This means you can walk on the sand after all the talks are done. You can bask in the late afternoon sun and if you're lucky, enjoy the sight of a magnificent sunset. You can even dip your toes in the cool waters if you like.
Tina Amper has always been vocal about her love for the Philippines as the reason why she wants to showcase the best of the country to people all over the world. Thus, the venue for Geeks on the Beach is always chosen after careful consideration. There are also post events like scheduled tours for foreign or local attendees that also help boost tourism.
The Next Venue for GOAB?
Bellevue Bohol was a fantastic venue for GOAB 4. For the first time ever, Geeks on a Beach was blessed with sunny weather all throughout the event. I heard it rained in Boracay and Cebu. From what I've heard from a couple of alumni, this year's GOAB is even better than last year's. So the pressure is on to make GOAB 5 surpass it.
And the search is on for GOAB 5's venue. Right now, suggestions floating up include Boracay, Cebu, and Palawan. Which destination would you like for the fifth edition of Geeks on a Beach?