Senator Paolo Benigno "Bam" Aquino IV was recently in Cebu to join the press launch of the 4th Geeks on a Beach (GOAB) international tech conference last Friday at A Space Cebu. There he announced his intention to refile a bill that would exempt startups from taxes for the first two years of operation.
Senator Bam Aquino has been consistent in his support for startups and other innovation-driven enterprise that are based on apps. He believes that if the homegrown startup community only has proper support then it may just yield the next Facebook or Twitter.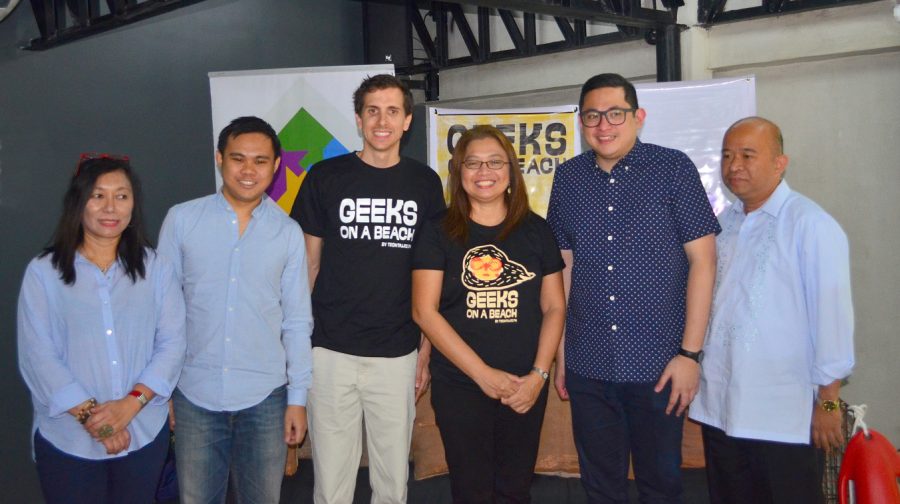 The Startup Business Bill or Senate Bill 2217 was initially filed on May 7, 2014 but it didn't make it into law. Senator Bam Aquino however plans to refile it this month at the opening of the 17th Congress.
"The bill encourages the growth of more Filipino startups by giving them enough time to stand on their own. This reaffirms the government's recognition of the importance of startups and commitment to innovation," said Aquino.
The senator is also due to give a keynote speech during the fourth Geeks on a Beach (GOAB), a one of a kind international conference that will be held in Bellevue Hotel in Panglao, Bohol. Taking place on August 25-26, GOAB will cover the latest trends in tech development in a fun environment–the beach!
TechTalks.ph founder and GOAB's lead organizer Tina Amper is appreciative of Senator Aquino's continued support for local startups. "The startup community is happy to have found a champion in the Philippine senate in the person of Senator Bam Aquino. We express our support to his endeavors that build towards the provision of adequate state support for startups."
Amper explains that a startup is designed to grow rapidly and Aquino's proposed measure to cut back on taxes will help further accelerate the growth of local startups. Although there is still a lot of work to be done, this can also entice more venture capitalists and other foreigners to invest directly in the industry.
CEO of Symp.ph and Chief Geek of GOAB David Overton echoes Amper's sentiments. "It's a great help for startups if they no longer pay taxe for its first two years. This landmark legislation will not only create a favorable business atmosphere for the spawning of new startups but also inspire more growth in the country."
Should the Startup Business Bill be passed into law, it will be a splendid follow up to recent passing into law that allowed the creation of the Department of Information and Communication Technology (DICT) earlier this May.