Setting up a startup is hard. You have many considerations to attend to, and no matter your business acumen beforehand, you're likely to encounter a few stumbling blocks on your ascent to business stardom. Even when you've set up all the moving wheels that will keep your business operating functionally, you have to generate exposure and make your client-business interactions smooth as silk.
There's no reason why after all the considerations you've put into developing your business you should be stuck at this stumbling block. Using modern technology will help you eviscerate any worries you had about launching your platform prior, and building a website is the main tool you need to use.
Never before has there been such a time where the web content of your business is so shareable, accessible and open to utility then there is now. Make the most of it. It won't even cost you that much to set up. Sounds good right? Follow this list to keep in mind the most important considerations to follow once you do set up your website for good.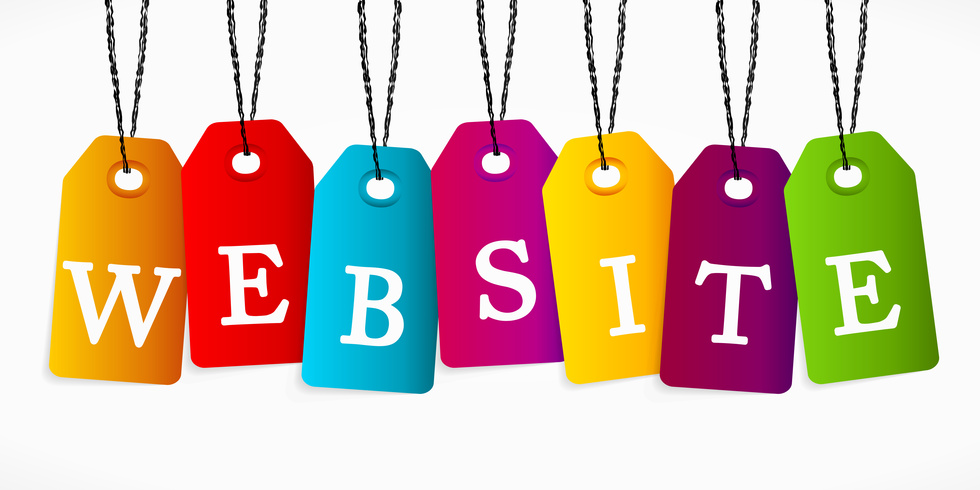 Use A Sensible Domain
It might be tempting to use a form of flair in your domain name, but accessibility and memorability are what counts for now. If the name of your business is already in use online, consider using a slight variant of your business name that will still stick out in the mind of your clients.
If the domain name you'd like to occupy is taken, but by a hosting service that's out of date or recently unused, consider making an offer to buy it. This is the persistent platform your website is going to operate from on the internet, there couldn't be a more important time to get your name correct. An exact match between your businesses name and the website address helps the business look professional and official.
Hosting Service
Using a hosting service is one of the better decisions you can make when building a presence online. They will provide you with 24/7 support, featuring live chat solutions as well as IT support. If you feel lost in how to operate the website, tutorials are there for you too.
They're a great way for a startup to get on the internet, because the layouts look professional yet individual, and you don't need to worry about website hosting and support on your end. If you're wondering about how your logical presentation and accessibility fundamental for the web checks out with your website, you'll likely also get help with this. Research online to find the best solutions to craft an impressive page that wows your clients within the first seconds of visiting it.
Craft A Company Message
Now you need to worry about the content of your website. What should you say, and how should you word it? First, start by crafting a company message, or use one that you've already decided. Make sure it's worded correctly, it succinctly describes the message of your operation, and it gives the customer no doubt in their mind about what you're standing for as a business. Paste this message with pride of place on the front page of your website. It should be the first thing your customer sees, as well as an attractive image of the products or services you're selling.
Visit business websites around the web, and you'll often see the products and services said business offers with categorized images that flow naturally on the page. These will allow your consumer to see a brief yet detailed summary of all the business functions you offer and might enlighten them about an aspect of your business they didn't originally know. This will also help your search engine optimization, which is the preferential ranking your website can accumulate on websites like Google. SEO favors clear, in-depth, well-researched and attractively presented content. Be sure that you keep this in mind with every single design decision or content submission you place on your website. You might just attract new eyes you didn't initially anticipate attracting.
Bring Customers To The Site
Next, you want to advertise your website to make it accessible as a 'hub' of support, ordering, and information about your brand. With every sale, be sure to email the name of the website to the client. Create social media profiles and link the website in the 'bio' section of your profiles. Place the 'url link' of your website in every package your sell your product in. Do everything you can to draw eyes to the website. It is a persistent online explanation of what you do and can be considered a 24/7 advertisement for your firm. Neglect advertising it at your peril.
Use Analytics
Now you've managed to gain a web following, and you have the majority of your clients ordering through your website. Congratulations! Now is your time to use analytics. What are they? Analytics are the identification of browser content of those who visited you and often include the persistent advertising ID's build by online 'cookies' that help you identify who your clients are. They can tell your basic information like the gender, age, and other interests of the person ordering. Collate this information and enact promotional campaigns around trends you notice in the future.
A watchful eye can yield amazing results in understanding your client base and effectively getting them to purchase and re-purchase your goods.
Allow User Profiles
Allowing user profiles on your website will bring both you and your clients a whole host of important benefits. First and foremost, user profiles will let your clients track their order history, check their delivery status, permanently tie their payment details for easier ordering, make it easier for your support staff to identify problems, and allow you to bestow offers and promotions for loyal customers. It's really difficult to overstate the benefits of allowing user profiles on your website because they're almost endless. Just be sure to do it as the first priority of your website building process, and you'll understand why in a matter of weeks.
To summarize, a business's website should be clear, presentable, easy to navigate and able to order from. Every function of your business should be clearly listed on the website, and available for client interaction. Keep these things in mind when launching onto the web, and make your online page a hub for all the operations of your business in future. You'll be amazed at the results.