Membership websites aren't just for nonprofits; this business model is a winning strategy for those who have a lot to say and an audience ready to listen. This type of website is an excellent platform for thought leaders to leverage their knowledge for profit, grow their personal brand and pull in paid speaking engagements. Bloggers with a good following and valuable content can make money by putting their blog posts behind a member paywall. Career and life coaches can sell memberships to their clients or others, creating a passive income stream to supplement earnings from one-on-one coaching. Let's consider what the most profitable membership sites do.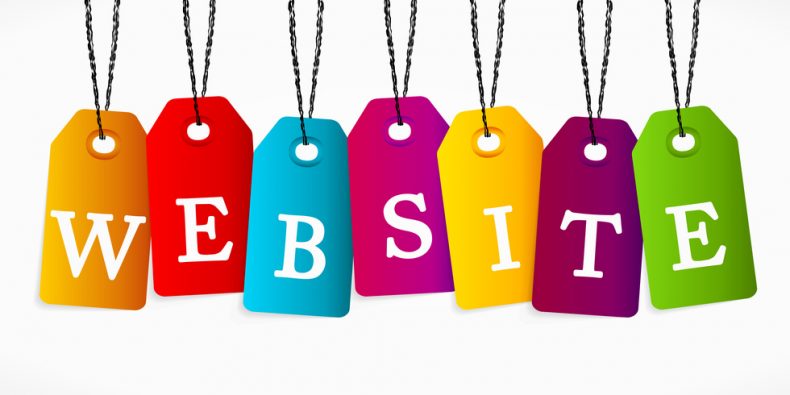 Design every page as an opportunity to sell
A web designer will focus their primary effort on building a beautiful home page. But this page will not typically generate income. In many cases a search engine will list pages deeper in the site instead of a home page. Because any page can be the first page a potential member sees:
Put more of a design effort into internal pages that are listed as most visited (use Google Analytics to help you figure this out).
Ensure the top navigation makes it easy to find your member join page. Don't hide it in subnavigation.
Use sidebars or in house advertising to direct prospects to the signup page.
Clearly display membership pricing information
Your pricing page is likely the biggest income-producing page. Tips for a page that converts:
Make it as clear and clutter-free as possible. Make sure the selling proposition and form is "above the fold." Save lengthy explanatory text for another page.
Consider that offering too many choices can create indecision and reduce conversions. Aim to minimize both the number of membership levels as well as payment choices.
The higher the number of empty fields, the less likely potential members will be to complete their transaction. Eliminate any fields that are just "nice to have" information on the first page of the process. Some membership database platforms allow you to ask for additional information later.
Eliminate these superfluous fields:
Salutation/Title
Second phone number (if asking for phone, only ask for one number)
Confirm Email (where you ask people to enter their email address twice)
Fax number (who uses them anymore?)
Leverage your automatic failed payment emails
While your membership plugin likely offers default messages such as member renewal letters, you should be customizing the content of automated emails to convert failed payments to renewals. To accommodate today's distracted members, be sure to set up at least two reminders to send after the first failed payment message. Think about including:
Use custom fields and labels to segment members
Your membership management software likely has a number of ways to group members. Set up ways for members to classify themselves in your online membership form — allow them to self-select labels or choose from drop down options. Standardized choices will be more useful than information that's entered into a text field. Use this data to:
Create custom benefits, member only content, event categories or event tickets for certain groups of members to keep them rewarded and engaged.
Set up an online membership directory with demographic search criteria. Most membership database software includes a member directory feature. The directory can be shared among members or available to the public depending upon your members' wishes.
Share demographic information about members (e.g. "27% of our members are C-suite executives") when selling advertising or sponsorships.
Export specific segments of members for purposes of targeted email communications. One study found that segmented emails generate 58% of all revenue.
Don't waste time designing an enewsletter unless you really want to
Instead of designing a monthly enewsletter in your email marketing platform, you can have members to subscribe to blog posts that are automatically sent to them. Email marketing platforms like MailChimp enable this type of automation. Going further with this idea, you can even set up a signup form to allow members to choose specific categories of blog posts that they are interested in. Information will reach members more quickly and will be more relevant to the member. Due to relevancy, these emails will have a higher open rate than an enewsletter. If the content is valuable enough, you can use your membership software to restrict access to members only. Consider adding a popup to your site to encourage email list signups. Those who sign up are your best leads for prospective members.
Take advantage of integrations and automation
Are you manually doing tasks that can be automated? Some things to check on:
Use scheduled emails in the member CRM or an integrated email marketing platform like MailChimp to create emails to go out at a later date. This could apply to individual membership billing letters or it could be an autoresponder series that is sent a certain amount of time after a member's join date.
Explore reporting options. Do you want a report emailed to you for information like new member notifications or upgrades and downgrades?
Find a list of the membership software integrations. Does it integrate with your email marketing platform or accounting system (like Quickbooks or Xero)? Integration can save huge amounts of time. For example, who wants to be exporting membership lists on a regular basis for import into MailChimp? Automation not only saves time but also helps avoid member database mistakes that can be hard to undo.
Do you have other tips for building a better membership website? Tell us in the comments section.
About the Contributor:
Amy Hufford is a Technologist at MembershipWorks. She has worked in membership technology for more than 20 years and has experience building membership websites with a variety of membership software platforms.