Renovations are an essential part of commercial property management. Not only do renovations improve the appeal of a commercial property, but they also help ensure everything adheres to regulations while reducing the cost of ongoing maintenance. With this in mind, we discuss six considerations for commercial property renovations below.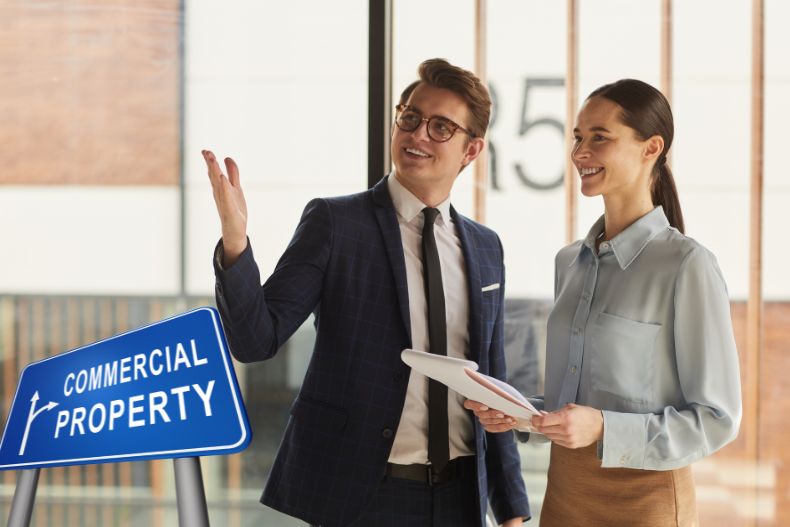 1. Available Funds
When deciding which renovations to carry out, Choose the most impactful because you likely won't have the available funds to do everything. Assess your current financial position and decide on a budget to stick to. To help keep within the budget, consider using a cost tracking and cashflow forecasting platform. 
Once you know how much is in the renovation pot, you can decide which renovations to make. To get more out of your budget, you may be able to reduce costs without losing quality. For example, a bathroom remodel is much cheaper than installing a new one. 
2. Potential Structural Issues
Commercial properties must adhere to health and safety regulations as well as be energy efficient, which makes the overall structure a top priority. Before getting to work on any renovations you have, hire a professional to conduct a thorough evaluation. Making upgrades including adding an HVAC and changing the roof will help with both energy efficiency and building safety. 
Any structural repairs will cost a lot, so it might be tempting to overlook or postpone them. However, by spending the money now, you'll prevent further damage and a large bill in the future. As well as this, if you're aware of an issue and anyone has an accident, you will be facing legal consequences. 
3. Natural Light Sources
Allowing natural light into your commercial property is beneficial for everyone. Not only will it look fantastic, but it will also help attract quality tenants because natural light boosts productivity, which is essential for every business. 
Carry out an assessment of existing windows and skylights to determine whether more light is needed. If so, consider installing additional skylights and windows. If you position these in the right place, you can help improve the overall energy rating of the property. 
4. Types of Materials to Use
The choice of material is essential for any renovation; it needs to be visually pleasing, cost-effective, and durable. Explore different materials for plastering, flooring, lighting, and countertops, and then weigh up the pros and cons of each. There is no right or wrong answer when choosing a material because it ultimately depends on your preferences and circumstances. 
5. Location of Existing Utilities
If you're sticking to a tight budget, then having utilities reworked isn't the best direction to go. Create a map of your property and note down the location of all utilities including plumbing, sockets, and light switches. When you're planning the renovation, refer to this map and make sure every change will fit around the existing utility location. The slightest deviation from the layout can be costly, so hire a professional contractor to offer direction before you get started. 
6. Local Commercial Renovation Regulations
Every state has its own policies and regulations when it comes to commercial property renovations. Spend time researching relevant documentation and acquiring any permits. Even if your renovations feel small, there may be a stipulation in local policy that can put a pin in your plan. To make sure you understand all regulations, don't hesitate to contact the local government department for clarification. 
Renovating Your Commercial Property FAQs
Why is renovating a commercial property essential for my business?
Regular renovations not only enhance the aesthetic appeal but also ensure that your property remains functional, energy-efficient, and in line with current market standards. It can lead to better tenant retention, increased property value, and improved customer satisfaction.
What's the best way to budget for a commercial property renovation?
Start with a clear understanding of your renovation goals. Get multiple quotations from contractors to understand market rates. Always keep a contingency budget for unforeseen expenses. Prioritize tasks to fit within your budget and consider phased renovations if necessary.
How can I ensure my renovation is sustainable and energy-efficient?
Engage a contractor or architect familiar with green building practices. Opt for energy-efficient appliances, materials with low environmental impact, and consider incorporating renewable energy sources, such as solar panels, into your design.
What should I consider when choosing a contractor for my commercial renovation?
Look for contractors with a solid track record in commercial renovations. Check references, read reviews, ensure they are licensed and insured, and discuss your project's specifics to gauge their understanding and capability. Don't just go for the lowest bid; consider the value they bring to the table.
Conclusion
Every renovation project should start with an in-depth structural survey and budget setting. No matter the size of the renovation, you need to consider local regulations, materials, and natural light. With the right amount of details planning, you can create a commercial property that's fit for purpose, comfortable, and safe.