Are you looking for the best sales model for your Saas? Sales Models are a vital part of any SaaS company.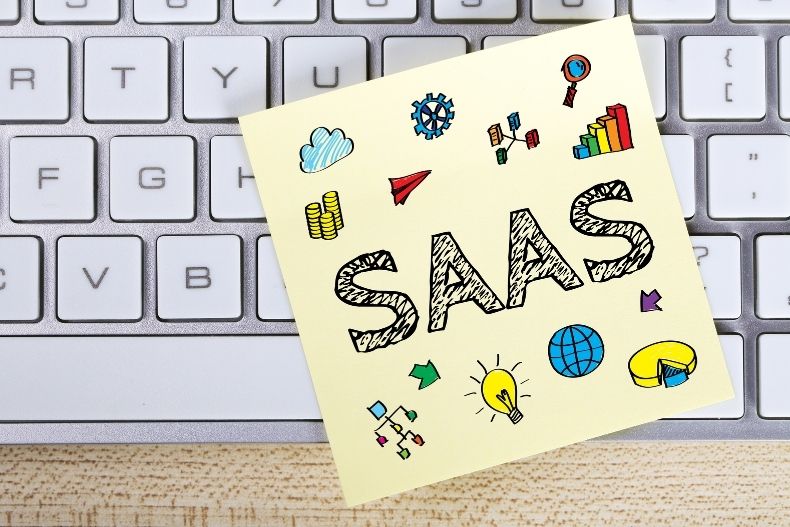 Do you know why?
It's because the success of your Saas depends on which sales method you use, so it is crucial that you choose the one that suits your business best and also meets your customer needs.
In this blog post, you will understand what sales models are, why it matters which sales model you choose, and we will also outline three different sales models that are best suited to different types of companies and discuss how they work, what their benefits are, and how to choose the right one for your company.
What is Saas?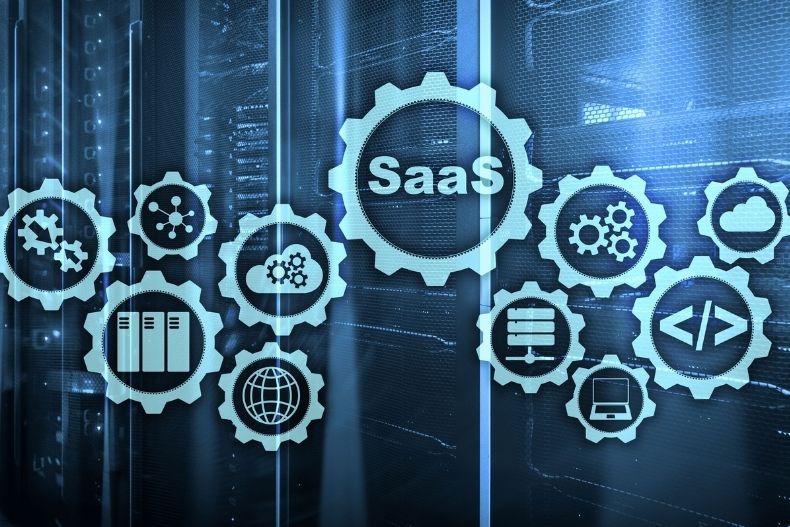 Saas is defined as "software as a service." It is software that provides a service to the customer, without any installation or updates. This means that the customer doesn't need any technical knowledge in order to use Saas.
SaaS is software that can be accessed from anywhere in a web browser; it's delivered on-demand, and many SaaS providers offer storage space for data (in addition to the application).
Examples of Saas:
Google Apps
Office365
Salesforce.com
Though the customer has a monthly payment, it isn't typically charged for every user of the product: instead, they are charged per month or by a number of users. The idea is that customers get what they need and only pay for what they use; this way, the customer can scale their use of a product or service as they grow.
Saas Sales Model- What are They?
A sales model is a general way to sell. It is how you advertise and sell your product or service. There are different types of sales models that companies can use to sell their products or services. The most common types are inbound, outbound, account-based, and relationship-based, and team sales.
Why Choosing the Right Sales Model is Crucial?
The sales model you choose can have a big impact on the success of your SaaS. SaaS enterprises need to identify a suitable sales model from the start of their operations. This decision will have a big impact on future prospects. It's important to make an informed decision so that it helps with company growth plans.
Why SaaS success depends on the sales model you choose?
The reason for this is that each sale model has its own strengths, weaknesses, and strategies which could be beneficial in different situations.
In order for your company's Saas product or service to be successful, it should have a sales strategy that is appropriate for your target customer and fits in with your business goals.
There are two main factors in the Saas business model. The first is price, and the second is the complexity of the sales process.
Price
The price reflects the value of your product to the current market. It is the heart of your company and is a vital part of your sales model. Pricing should be based on the value of the product to your customer.
It would be cost-ineffective to try and convince people used to lower rates to buy your higher-priced merchandise.
The price also can be a function of the company's product lifecycle.
So when you are setting your prices, it is important to keep in mind that you need to:
Reflect value and market demand for the features offered by your product or service
Be profitable if you want a sustainable business model
Reflect on the lifetime value of your customer.
Product Complexity
The complexity of the sales process reflects the difficulty in selling to customers, which directly affects customer acquisition costs. It also determines how much time it takes for service providers to close deals with prospects.
The more complex your product is, the longer it takes for sales reps to close deals. The less complex they are, the faster you'll be able to generate revenue from new customers in this model.
If you want to sell something, it is best if the sign-up process is easy. This will make people want to buy it sooner, rather than a product requiring multiple steps in the registration process.
What are the Three Main Types of Sales Model?
There are many different sales models that you can choose for your Saas, and each one has its own benefits.
Choosing the right model for your business will help you know how many salespeople you need, how you will contact customers and interact with them, who your potential customers are, and how to close the deal.
Here are the three main sales models in the Saas industry.
The Customer Self Service Model
This is a model where customers are given full access to your product with no need for customer service or support from you, as they will be able to use and troubleshoot any problems themselves.
This means, this type of model requires customers to be able to service themselves and they need enough understanding about your product and how to buy and use it.
In order to achieve high revenue through self-service transactions or self-service SaaS models, you need to remove complexity and high cost. The only catch is, high sales volume will be required to reach your revenue goals.
This type of business model has few costs and can be great for some startups. However, this model will not work well with a product that has many complex features or requires constant support from customers to prevent bugs and other issues.
This model is widely used by companies such as Zoho and Dropbox.
In customer self-service SaaS sales, there are typically three types of functions, sales, marketing and support.
Sales: None
Marketing: It has full responsibility for revenue. Creates awareness of your product. Educational content to help people buy it. Automation helps people buy it throughout the process from start to finish.
Support: This type provides automation and tools to make it easy for customers to get started. Also, they provide templates and educational content that can help the customer if they have any issues.
The Transactional Sales Model
In the transactional SaaS model, your company needs to start a relationship with customers. They should be able to rely on you and trust that you will take care of them – just like in any personal or business transaction. This means more reassurance for what they're paying for, whether it's better customer service or access to new features at increased prices as complexity increases.
The transactional sales model is also called the customer-to-customer sales model. It focuses on selling to other businesses, not end-users. Customers can expect to sign a contract and they should see updates on how things are going. If there are any problems, customers can talk with the service reps.
This type of SaaS is often a good choice for large enterprise companies or ones that are targeting specific verticals like finance and healthcare.
The key challenge with this model is acquiring customers when you grow quickly because you'll need to find large enterprises that want your product.
The transactional model is a high-risk and high-reward model that can be good for your business. It will give you more sales if your product is right for this type of sale model.
Software providers like Zendesk and Marketo have found this to be a successful sales model.
Take a look at its sales, marketing, and support functions.
Sales: Inside sales reps supported by online content and automation, tools, training, incentives, and metrics that enable high efficiency and many transactions per rep.
Marketing: Feeds highly qualified leads to the sales team to build pipelines and improves efficiency by removing roadblocks through educational content and automation that drive complexity out of the purchase.
Support: Inside support reps that meet a range of SLAs from limited pre-sale support through premium post-sale support with tools, training, and metrics that enable high efficiency and many transactions per rep, complemented by customer self-service tools, templates, and educational content.
The Enterprise Sales Model
This type of business has two tiers: partner and end-user. The Partner tier usually consists of large companies who have purchasing power or want more control over their investments while the end-user tier consists of smaller companies who want to buy the product or service but don't have as much purchasing power.
The enterprise sales model is used by companies that sell high-priced products. These products typically need more training, integration, and customer support. The acquisition cost is high and the sales cycle can be long.
Enterprise selling is complex. You need a sales operation to identify, nurture, and close deals with customers on contracts.
Enterprise companies often have multiple teams that work together to sell high-value accounts.
Here are the customer-facing functions of an enterprise sales model.
Sales: This means that sales reps only work in a certain area. They are supported by marketing and engineering resources for the products they sell.
Marketing: High-end marketing is the best for building your brand. It can make people aware of your business and makes them want to buy the products, too. You can do things like talk on the phone to potential customers and teach them about our products. It helps you build a relationship with those who are interested in what you do.
Support: Help is given when needed by providing educational tools and training for your specific needs.
How To Choose the Right Saas Sales Model?
It's important to understand what type of business you're in first before choosing which option will work best for your company.
The right sales model for your company depends on many factors including target customer, budget, the purchasing power of customers, product type, etc. It is important to have a thorough understanding of these elements before choosing the best saas sales strategy for your company.
You should also consider some other factors such as the amount of time your sales team has to close a deal, the size of your sales team, and the budget to invest in marketing initiatives.
It's important to have a thorough understanding of these elements before choosing which option will work best for your company.
Once you have taken into account all these factors, it's much easier because that could help you make a better decision.
After all, it is important to choose the right saas sales model for your company, which in turn will help you grow and succeed.