There's never a perfect SEO strategy or tactic to bring success in your business in a short span. SEO is about understanding user-first and integrating that with the search engine's view to strike the perfect balance.
In this guide, we are going to help beginner's understand the crucial elements of SEO and how you can go about it to meet your SEO goals of 2022.
But first, here's an self-paced Online SEO Course for all our readers who aren't well-versed in the basics and would like to learn from the experts of the industry.
We can now get started with the list of the must-use SEO Tips and Strategies.
SEO Tips, Strategies and Checklist of 2022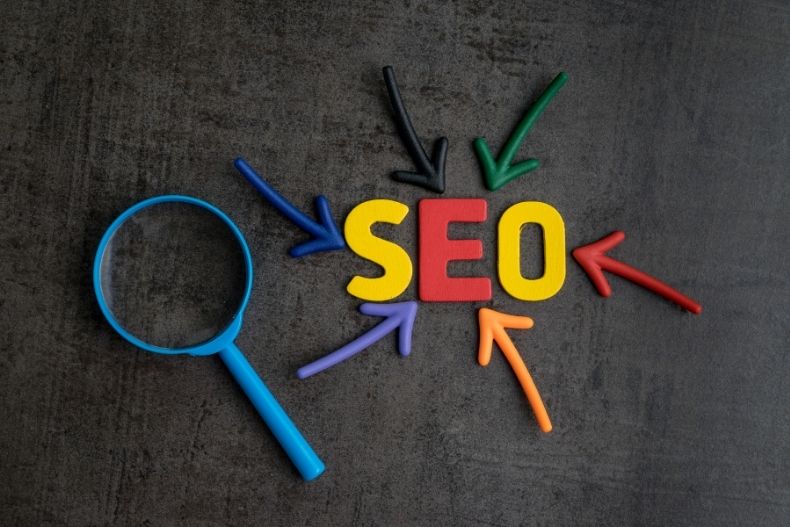 Use SEO in Content Writing
If you have a blog on your website, SEO is essential. Don't just write material on anything that comes to mind. There are a number of tools available to assist you in locating interesting content topics related to your company's theme.
Make a selection of the top themes, including the target keyword for each. Then get down to business. Do keyword research focused on the core term even if you're creating a blog.
If you're writing about "Top 10 Digital Marketing Books to Read," for example, your main keyword may be "digital marketing books," and you can identify similar keywords from there. Make sure emphasis keywords account for at least 1% of total words, and related keywords might assist you figure out what else to include in your blog.
You can compose an informative essay that covers everything related to your core topic in this manner, and you become Google's favourite.
Check what Competitors are doing
Yes, you may scrape data from your competitor's website, and no, it is not unlawful. Also, you are not permitted to reproduce this data. When you scrape this information, you can create a list of blog topics your rivals are writing about, as well as the keywords they employ on their website.
You may start collecting ideas from this page and putting them in your bank. After all, it's critical to go above and beyond, not only in terms of what you're doing, but also in terms of what your rivals are doing. Ahrefs, Web Scraper, and other similar tools are quite handy for this task.
Ensure Mobile-friendliness
Because mobile phones account for more than 60% of your traffic, mobile optimization is essential.
Improve your site's load time, prioritise user experience, optimise for local SEO, make your navigation bar simple to use and comprehend, and so on.
https://search.google.com/test/mobile-friendly – One tool to assist you assess your web page's mobile-friendliness.
This is the most important SEO guideline. Prioritize the user's purpose at all times. Consider it from the perspective of a user and explore the keywords. Use them in such a manner that they get ingrained in the thoughts of users without requiring too much attention.
Partner with Other Websites
Generating links on 3rd party websites is crucial since it shows Google that not just you, but also others are writing about your company or linking to your web pages because they are essential.
You should connect with sites that have a high domain authority (DA), have low spam scores, and are extremely relevant to your field.
Once you've gotten your hands on the most popular search terms and queries, it's time to put them to work. The very first area you should put them is on the homepage of your website. Use those keywords in your page's text, CTAs, footer links, and so on.
This essentially aids Google in better understanding your website and registering what your company stands for.
What are the differences between meta tags and URLs? The title and description are the content that appears on the search engine result page before you click on them and are known as meta tags. To optimize your meta titles, use focus keywords, power words, and numerals.
Then, in your meta description and URLs, insert focus keywords.
Lastly,
All of the SEO ideas for beginners listed above are a must-try. If you're just getting started and want to raise exposure on a bigger scale, search engine marketing is a good option.
SEM is displaying adverts based on certain keywords. As an example, if you own a restaurant in south Delhi, you may bid for the phrase "best restaurant in south Delhi." Your webpage will now appear as an Ad whenever someone puts these phrases into the search results.
Google Ads is the greatest platform for running ads on Google. However, because the bidding categories and dashboard might be a bit confusing at first, you should take Google Ads training so that you understand how the system works from beginning to end.
That's all we have to say from our end. We hope you found this blog to be informative. You should also check up on our previous article covering the common SEO mistakes that one must avoid at all costs.
Please share your thoughts about SEO in the comments box below.