Every business needs to use the right signage. Doing so helps to keep everyone safe and organised. Signs enable you to warn people of hazards. As well as point them in the right direction and share other important information such as your opening times. But, you have to buy the right type of signage. If you do not it will not last and will need to be replaced frequently.
Whether you are planning to buy door signs for your business from mydoorsign or another provider that delivers in your area, read on. Below, are the things you need to look out for and consider when buying signage for your business.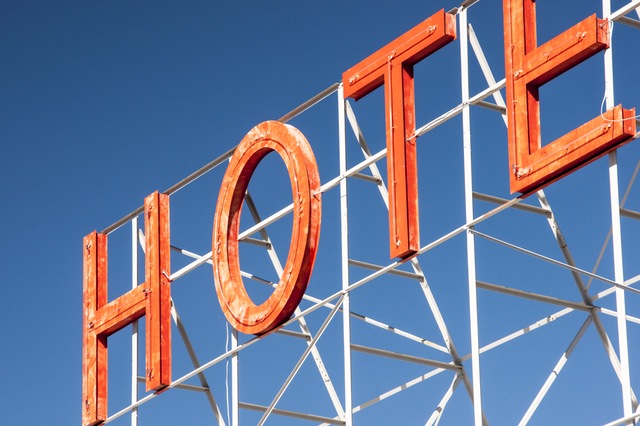 1. Quality
Good quality signs look better and will last longer. So, this is an important consideration. If you are buying online you may want to order a single sign to start with. This will enable you to check the quality before you buy more.
2. Sizing
The signs you buy need to be big enough to be read easily. But, not so big that they make things look tacky. The ideal size for larger signs is around 30″ by 30″. While smaller signs measure 12″ by 6″.
3. Branding
Branding is vital if you want to find your place in the marketplace and be instantly recognised. You need a good logo, company colours and fonts. Once you have these, it is very important to use them in every single aspect of your business. Your branding should appear on your website, all correspondence, vehicle decals and absolutely everywhere in your business premises. That includes your internal and exterior signage. Where the law permits you should try to use your company colours and fonts. As you can see, harmonising your brand and building it in little ways really does have an impact on your bottom line.
4. Compliance
If you are buying safety or warning signage, it is very important to make sure that they are compliant. Check the size, colour, fonts and wording all comply with the regulations. Failure to do so could result in your being fined and having to buy a second set of signs.
5. Price
If you are buying a lot of signs, you will need to be careful about the price. It is a good idea to shop around. Bear in mind that if you need 100 signs and the price difference is just $1, you will save $100 when you buy from the cheaper supplier. Remember to factor in the delivery cost when comparing prices.
It is also worth checking out the fixings. For example, if you want to hang them from the ceiling, make sure that there are holes in each corner. This will enable you to easily hang them on a wire.
6. The material they are made of
You want your signs to last and to continue to look good for many years. So, check out what they are made of. Ideally, you should be able to wipe them over. If you live in a very sunny country make sure that they are made from materials that can cope with this. Sunlight can fade a sign so much that it becomes unreadable after just a year or two.
Provided you bear the above in mind the signs you buy will look good and stay looking that way for many years to come.