In the ever-changing restaurant industry, it is important to stay up to date on the latest strategies for success. As we move into 2023 and beyond, there are some key strategies that restaurant owners should consider in order to grow their businesses and stay competitive. These include staying on top of food trends, optimizing the customer experience, investing in technology, streamlining your operations, and utilizing digital marketing techniques. By understanding and implementing these strategies, restaurant owners can ensure their business is well-positioned for success in the years to come.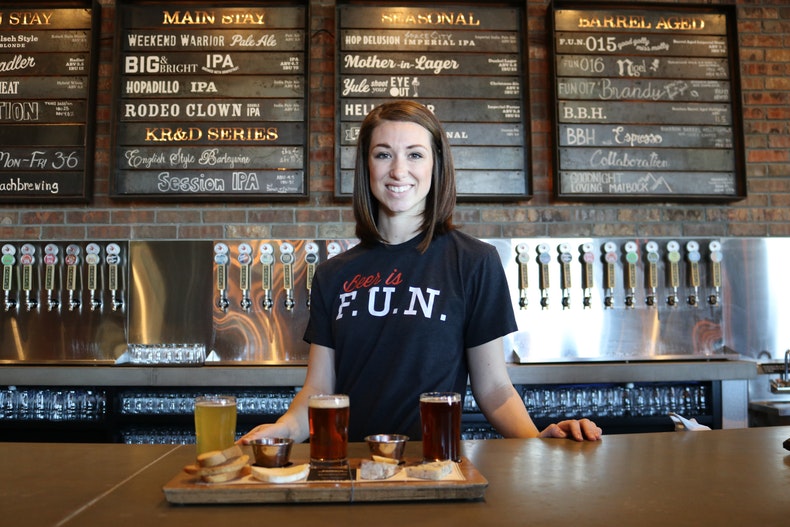 Staying On Top Of Food Trends
One key strategy for success for restaurant owners in 2023 and beyond is staying on top of food trends. Whether you own a casual dining chain, a quick-service concept, or a formal dining experience, knowing what types of food your customers want is key to staying relevant. This can be done through internal research, attending food and beverage industry events, and following experts and brands in the food space on social media. When it comes to staying on top of food trends, it's also important to consider how these trends might affect the rest of your menu and the ingredients you use. By staying on top of food trends and being aware of how these trends may affect your menu, you can better serve your customers and ensure your menu is relevant.
Streamlining Your Operations
One area restaurant owners may want to focus on in 2023 is their operations. Doing so can help you recover more quickly from disruptions, reduce costs, and increase efficiency. There are a few key areas where you can streamline restaurant operations, including your supply chain and purchasing, your menu, and your people management. When it comes to improving your operations to increase efficiency and profit, check out this in-depth restaurant operations guide to help you get started.
Optimizing The Customer Experience
In order to attract new customers and keep your existing customer base happy, you need to optimize the customer experience. This will help you to stand out from your competitors and keep your customers coming back for more. Some key strategies for optimizing the customer experience include investing in customer-facing technology, such as self-serve ordering kiosks and online ordering platforms, creating a unique customer experience, and focusing on the quality of your service.
Investing In Technology
Investing in technology will help to streamline your operations, improve customer service, and enable you to compete better in the take-out and delivery space. There are some technology solutions you should consider. For example, you should consider wifi management services, cloud-based POS systems, or order management software. Additionally, it is important to make sure that your website and social media platforms are optimized for both desktop and mobile devices. This will help to ensure that your brand is visible across multiple channels and is easy for customers to engage with. Although these technologies can help improve the customer experience, it is important that you choose the right technologies for your business.
Utilizing Digital Marketing Techniques
With the average person spending more time online than ever before, it is important for restaurant owners to make the most of their digital marketing techniques. This will help to bring in new customers, build your brand awareness, and increase customer loyalty. Some key digital marketing methods could include hosting an annual promotional event, creating a branded merchandise line, leveraging influencer marketing, and investing in paid digital advertising.
Leveraging Social Media
Beyond creating an effective digital marketing strategy, another key strategy for growing your restaurant business is leveraging social media. In fact, social media is one of the most effective ways to reach potential customers. There are a variety of social media platforms you can leverage to grow your business. For example, you can publish regular content. You can also use platforms such as Facebook and Twitter to promote your business and drive traffic to your website. Social media is also an excellent resource for building your brand image and enhancing your customer's experiences.
Investing In Staff Training
Another key strategy for growing your restaurant business is investing in staff training. This includes everything from training your staff members in proper food preparation to investing in hospitality training. Doing so can help you to create a high-quality dining experience for customers and increase customer loyalty. By investing in staff training, you can help to minimize the risk of health and safety violations at your restaurant. You can also help to keep your staff members happy by providing them with valuable training that helps them to advance their careers.
Focusing On Brand Awareness
A top priority for many restaurant owners is increasing brand awareness and making their business stand out from the competition. This can be done through effective marketing strategies, such as creating a strong visual brand identity and developing a compelling marketing message. This can include designing menus, tablecloths, uniforms, and signage to reflect your brand. You can also use marketing channels, such as social media, to create a compelling marketing message that resonates with your audience. A great way to build brand awareness is to use promotional items, such as gift cards, to get your name out there. You can also leverage partnerships with other brands to build your brand awareness. Additionally, you can use paid marketing channels, like paid search ads and email marketing, to drive more customers to your business.
Developing Loyalty Programs
Another important way to increase customer loyalty is by creating a loyalty program. This can include anything from offering discounts to providing members-only rewards and benefits. You can use a loyalty program to incentivize customers to visit your restaurant more often and spend more money while they're there. A loyalty program can help you differentiate yourself from the competition and make your restaurant stand out from the crowd. It can also help you better understand your customers and what they want from your business.
Bottom Line
Despite the many challenges faced by the restaurant industry in recent years, the sector remains a resilient one. By staying on top of food trends, streamlining operations, optimizing the customer experience, investing in technology, and leveraging digital marketing techniques, restaurant owners can ensure their businesses are well-positioned for success in the years to come.