Tai Lopez's Approach, 'Established Brands are Appealing… We're Keeping Them Going'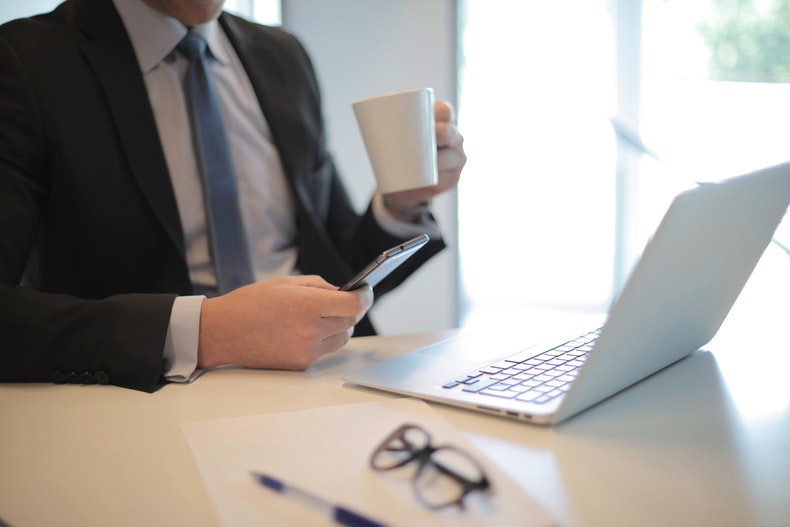 In May 2019, Dressbarn began the painful process of shuttering its operations. At the time, its parent company – Ascena Retail Group (ARG) – made clear its intention to close 650 Dressbarn retail clothing stores. This, in an effort to refocus attention on Loft and Ann Taylor. Wave after wave of store closures hit the retail shopping scene in 2019, accelerated by the switch to higher-end alternatives, and a rapid shift to online shopping. For Dressbarn, the problems in the online apparel market really stung, owing to consumer preferences for Ross Stores, Target, and TJ Maxx, among others. The declining popularity of bricks and mortar retail outlets has fast-tracked Dressbarn store closures. An industry-leading brand for over 5 decades, Dressbarn was certainly iconic, but the company faced life-threatening problems.
Pier 1 Imports is yet another recognizable brand which faced insurmountable challenges in the retail scene. In May 2020, CBS News reported, 'Pier 1 Going Out of Business and Closing All 540 Stores'. The announcement sent shockwaves through the retail industry. Pier 1 began operations in 1962, as a beanbag chair-selling retail outlet. At its zenith, Pier 1 featured 1200+ stores across the nation, a trusted staple of the US retail landscape. Unfortunately, like thousands of others, Pier 1 fell on hard times. The dramatic shift from retail operations to e-commerce hamstrung the business. The likes of Amazon and Wayfair made it impossible for Pier 1 to remain competitive. In 2016, the company's revenue stood at $1.9 billion +, but by 2019 that figure had plunged precipitously to $1.4 billion. At the time, the company CEO, Robert Riesbeck was struggling to find a viable buyer for the company, given the unprecedented impact of the coronavirus.
The list of established brands having to shutter operations includes another household name – Modell's Sporting Goods. This brand is instantly recognizable, particularly in New York City. The company announced 153+ store closures in 2020, including New York, Virginia, and Massachusetts. Once again, the failure was attributed to the e-commerce giant Amazon. Beyond the online retail conundrum, Modell's Sporting Goods had to contend with poor performance from in-state sports teams. The blowback from surprisingly warm weather in 2020 did not help the situation, and simply accelerated the company's demise. In all three cases, the business climate was not conducive to sustained operations. The reality of the predicament was compounded by a market-wide problem of shutdowns. Consider that thousands of retail outlets and malls closed their doors.
An Investment Company Rises from the Ashes & Restores Businesses to Their Former Glory
Fast forward to December 2020, we have seen a plethora of massive and unprecedented store closures, including Signet Jewelers, Stein Mart, Bed Bath & Beyond, Victoria's Secret, Gap, JC Penny, Walgreens, Destination Maternity, Macy's, Forever 21, Modell's Sporting Goods, Office Depot, Brooks Bros, Sears, Bose, Kmart, and CVS, among others. Despite the disruption, an investment company – Retail E-Commerce Ventures – from Florida began buying up these distressed enterprises, implementing strategic changes, and restoring them to their former glory, and then some. REV is headed up by a former NASA scientist named Alex Mehr, and entrepreneur and social influencer/disruptor Tai Lopez. The 'dynamite duo' are no strangers to successful business enterprises, what with massive investments in real estate, and online dating apps (Zoosk – co-founded by Mehr and sold for $255 million).
The turnaround strategies employed by Retail E-Commerce Ventures are unique. The company pays cut-rate prices for hugely popular companies with massive brand awareness. Tai Lopez and Alex Mehr propositioned each of the aforementioned three companies – Dressbarn, Pier 1 Imports, and Modell's Sporting Goods, and acquired them soon after. Their strategy involves cutting the company's cost structure to a bare minimum, and taking all operations online. This rebranding, restructuring, and redevelopment strategy has worked wonders for each of these three brands which are all now raging successes. Dressbarn is now profitable, and has generated annual sales of $65 million +. From over 9,000 employees, the company only employs 30+ people now. Here are some fast facts from REV founders, Tai Lopez and Alex Mehr:
Dressbarn – over 650+ land-based location in 2019 prior to acquisition
Pier 1 Imports – $1.5 billion in turnover in 2019, pre-acquisition
Modell's Sporting Goods – $538 million in revenue in 2019, pre-acquisition
Later in 2020, REV operations grew at a steady clip, and now encompass RadioShack, PE HUB, Stein Mart, Sur la Table, and many others. By rapidly scaling business operations for maximum profitability, REVs founders believe that the company can optimize human capital, improve stakeholder interests, and strategically position companies for success. The rampant number of retail store closures in 2020 is a global phenomenon, but companies like REV under the stewardship of Tai Lopez and Alex Mehr are bringing brands back to life, and keeping them off life support by maintaining a dynamic online presence.