Who doesn't like browsing the web? Be it for personal or professional reasons. Every other person is on the Internet for almost half of the time. However, how many of you actually pause to think about what your next online action can lead to? Sometimes you accidentally click on unnecessary links popping up on the Internet, take irrelevant surveys to gain access to an online streaming site, or indulge in many such online activities. And the result is some severe consequences such as data theft, lack of security, and other cybercrimes.
Nonetheless, you can use some good proxy servers to protect your online privacy, besides many other benefits. But before getting into how to choose good proxy servers, let's see what a proxy server is.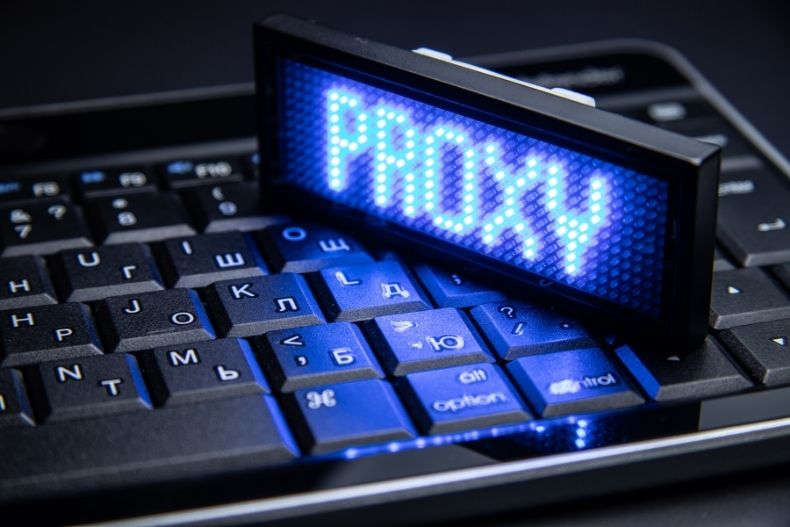 What Is a Proxy Server?
A proxy server acts as a gateway or an intermediary server between the Internet and its end users. In other words, your request to access a particular URL or website first passes through a proxy server to reach the Internet. The requested information from the Internet then passes from the proxy server to reach you.
But why follow a longer route when you can directly access information on the Internet? Since most of you must be wondering the same thing, let us answer this.
A proxy server is used for various reasons such as data encryption, added security, bypassing IP blocking and geo-restriction, to browse anonymously, hide your real IP, and much more. You have different types of proxy servers for various purposes. While some are best at giving you a faster speed, others offer robust security. For example, for high security, you can use some of the best residential proxies.
Let's look at two types of proxy servers- Residential and Datacenter proxy servers.
Types of Proxy Servers
There are different proxy servers such as static proxies, rotational proxies, datacenter proxies, residential proxies, and so on. However, in this article, we will be discussing only residential and datacenter proxies. These are two of the most widely used proxy servers.
Residential proxies are the most popular proxy servers that mask your real IP address with real residential users' IP addresses. Internet Service Providers provide these IPs, and they can be traced to actual physical locations. Since these IP addresses belong to residential users, it is challenging for the websites to block them as they fail to identify them as proxies. Therefore, you can use some of the best residential proxies to get higher security.
Datacenter proxies are created and managed in bulk by the data centers. Data centers can operate proxies in large numbers because of an unbelievably high Internet speed and large bandwidth. These proxy servers offer you an incredibly fast speed. However, residential proxies are advisable if you are looking for increased security and bypassing restrictions on browsing.
Do you know how to select a good proxy server? If not, let's find out!
How to Choose a Good Proxy Server?
There are many proxy servers available in the market. Hence, choosing a good proxy server is both a confusing and challenging task. How to know which proxy server is the best? Or which server is the best for your needs?
You should consider the following points while choosing a good proxy server.
Unlimited IPs or a Large Pool of IPs
Always choose a proxy server that offers a large or unlimited pool or collection of IP addresses. Having many IPs will ensure that you have enough IPs to mask your real IP address. As a result, there are very few or no chances of IP blocking or facing restrictions while surfing the Internet.
Data encryption facility and other features that offer high security should be considered while selecting a good proxy server. A proxy server with strong security is difficult to flag as a proxy. Residential proxies are the best for security as they are difficult to flag as proxies as they use the IPs of residential users.
Access to More Geo Locations
An excellent proxy will provide you with a large number of geo-locations. This will ensure that you can surf data or browse websites from different geo locations without any restrictions. For example, GeoSurf offers you over 13 geo-locations, including Canada, the United Kingdom, the US, China, and many more.
Purchasing a proxy server with premium customer support is always a better option.
Conclusion
Considering the time spent online, it is crucial to have a proxy server. A good proxy server, like ProxyStore, provides higher security, speed, the ability to surf the Internet without any limitations, and much more. Are you looking for a good proxy server for the United Kingdom to keep yourself safe in the online world? If yes, ensure that your Proxy server offers high security, a large pool of IPs, more geo-locations, and a sound customer support system besides other things. So, make a wise decision!