Every homeowner has an extensive to-do list that ranges from small repair works to pretty complex projects like basement finishing or bathroom remodeling. Encouraged by a plethora of DIY solutions that can be easily found on the internet, many people try to handle these issues on their own, apparently to save money and ensure the best results.
Unfortunately, in the great bulk of cases, the outcome of such efforts is quite the opposite. When you read those lengthy how-to instructions, everything seems a piece of cake, but in reality, people end up with the job unfinished realizing they can't make it without certain skills and some expensive tools. No wonder, more and more people consider seeking the help of professionals, and here are the many benefits of hiring a handyman for your home repairs.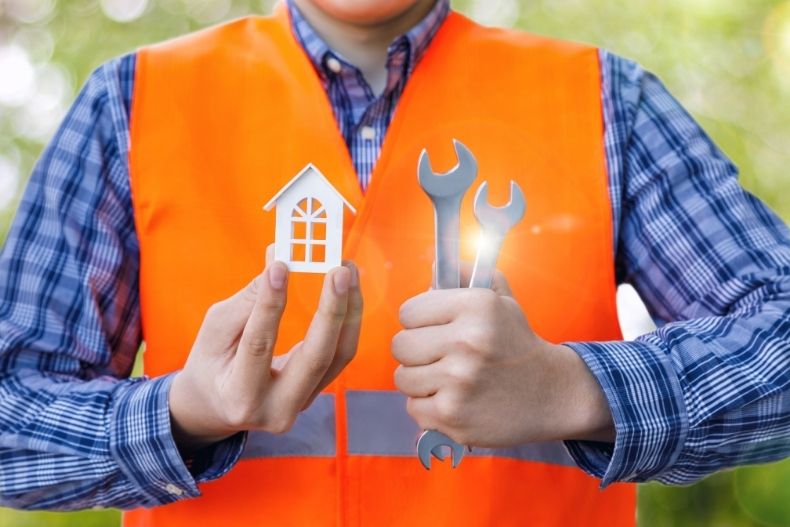 Saving Your Time
Quite obviously, getting a handyman lets you free up plenty of time you can spend in accordance with your preferences. Now you can focus on your hobby, enjoy outdoor activities, or simply crawl over your sofa and do nothing to get ready for the upcoming working week.
Getting Small Building Projects Done
Building a new fence or finishing a basement may seem a small project to a large contractor but a big challenge for you. Here is where a handyman comes into play because it is just an ideal job for him, as well as an array of other projects including bathroom and kitchen remodeling.
Saving Your Money
Despite what you may think when you hire a handyman, you actually save money. First of all, he already has all conceivable and inconceivable tools to get the job done while you would have to buy them, naturally looking for cheaper and low-quality options because you might never need that equipment again. Secondly, with Handyman Services you get a kind of all-in-one solution. How's that? Quite simply, instead of hiring a plumber, a roofer, and a painter to do each job individually, you pay one man to complete all the tasks done.
Protecting Your House
Do not underestimate the importance of routine maintenance as the smallest issues overlooked at the very beginning may grow into serious problems and cost you a fortune in a couple of years. If you hire a handyman, he will be the one in charge of cleaning those gutters and climbing up the ladder to replace the missing shingles or repair a leaky roof.
Getting Your Plumber Emergencies Covered
you have a trusted handyman, you are fully covered when it comes to plumber services. From smaller issues to major fixes – you can also count on your handyman in the case of broken or burst water pipes or a boiler breakdown. 
Unless you are not a handyman type that has plenty of spare time to take care of his home, sooner or later you will realize you can't move forward without professional help. The bottom line is if you want to see your to-do roster shortening, you can't do better than hiring a handyman to complete all the tasks quickly and qualitatively.