So you've realized the great benefits that email marketing can offer your business. That's great! But before getting on your way to rock your marketing strategy, there's a critical step in the process. As you must have figured out by now, not all email marketing software provides the same features. There are many aspects that differentiate the available email marketing software, which makes looking for the one that's exactly the right fit critical for your business' success.
Before settling for just any email marketing software, make sure you consider whether or not it includes the following features: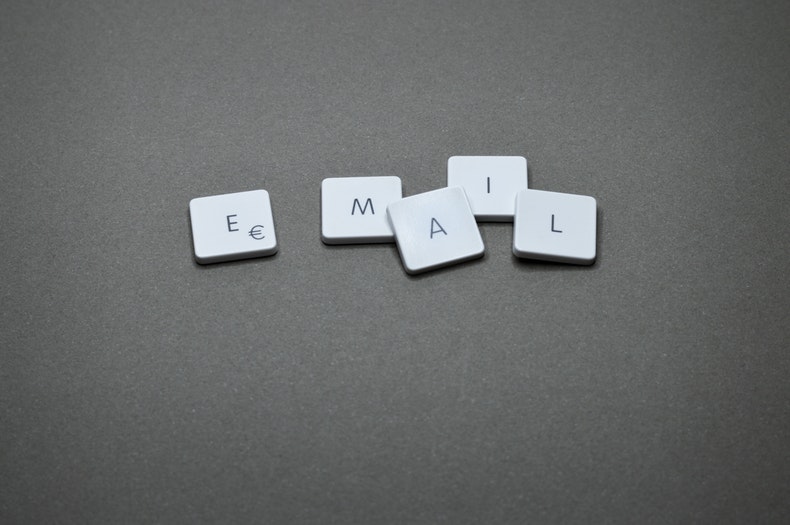 Usability

The first thing you should look into is how you're going to use it. Chances are, you're an expert marketer with a comprehensive marketing background but don't know too much about IT. The program you use should help you make your job easier, not harder.

How easy the program is to use depends on two main points: creating your emails and using its features. You want something that's relatively easy in creating emails, the most preferable option of which is to drag and drop right away. You also want an organized dashboard that doesn't have you lost in between a plethora of analytics and tabs.

Email Creation Features

The easier the job you have when using the email marketing software, the more you'll know that it's the right choice. This can be measured by the availability of features that help you in creating your emails, such as:

Templates

Does the software offer free templates to choose from? There will be many times when you need inspiration, or maybe you just don't have the time to create every email from scratch. Having a template library to choose from will come in handy What's even more important is being able to customize the templates you choose.

Forms

Email marketing software should provide you with the best tools creating the optimal user experience, which means that it should be comprehensible without the need to rely on any other platform to carry out the task. This is especially important when it comes to filling forms, which makes it quite an important feature.

Scheduling

What happens once you create an email? Can you set it for automatic scheduling? Or do you have to send it manually every time? This is very useful for routine newsletters and the like.

Language

Unless your business operates on a local level, there are high chances that you'll need to send emails in a different language – if not multiple languages. In which case, you'll need to make sure the software is compatible with the language(s) of your choice, otherwise, the created emails will be a mess.

Inbox Preview

Good email software will enable you to preview the emails before sending them, but that's not all. You should be able to see the email previews across different devices and operating systems. This helps to ensure all recipients see the email as originally intended.

Analytics & Conversion Tracking

So you're sending perfectly-crafted emails to a growing contact list. That's great. But how would you know how well you're really performing if you don't have strong analytics? Many email marketing tools, such as the popular ConvertKit software, will provide basic analytics, focusing on email open and click rates. But if you don't get comprehensive analytics that gives you a clear connection between open-and-click rates and the conversion rate, then it won't do you any good. In such cases, you'll need to look for a ConvertKit alternative where the analytics are focused on sales and revenue tracking. That way, you'll be able to optimize the full sales funnel instead of being limited to its first stages.

List Of Contacts

Is there a limit to the list of contacts you can add in the email marketing software? There shouldn't be any limits on the number of contacts you add, even if you don't currently have a huge list. The whole reason to focus on email marketing is to grow your customer base. You don't want to invest in a program now, only to have to upgrade it in a matter of months because of its limitations.

Personalization

Does the software offer personalization features? Such features come in the form of authenticated company domains that enhance your credibility and trustworthiness, increasing the rate of email reading and response. It also allows you to address each one of your subscribers personally using their names, which makes them feel more connected to you.

Mobile-Optimization

With more than 50% of your subscribers being mobile for the majority of their day, optimizing your emails for mobile preview is critical. Always choose email software that enables you to create responsive and mobile-optimized emails, otherwise, you'll be hurting your response rate.

Automation And AI

When discussing how email software makes your job easier, what do you think it would be like if you can't send emails in bulk? Automation is one of the most important features of email software and it comes hand-in-hand with AI. AI helps you validate your emails, give you advice on what to optimize and how to do so.

A/B Testing

There will be many times when you're not exactly sure which campaign works best, and that's normal. After all, marketing is all about testing and coming up with your own conclusions. This makes looking for email marketing software that gives you the ability to test the same campaign across two different segments and compare results, also known as A/B testing, critical.

Data Segmentation

There's another important feature to have in your software, which is being able to send emails according to the segment you're targeting. You can't possibly have to filter through your contact list manually to select subscribers of a certain demographic. This will help in creating different kinds of campaigns based on the various interests of your subscribers.
Email marketing is one of the most important tools to include in your marketing strategy, but you won't be able to achieve a lot without the right email marketing software. Make sure the software you choose is easy to use, offers you the right features, doesn't place any limitations of your growth, and provides you with the personalization you need. The best software will also include other features such as mobile-optimization, automation, A/B testing, advanced analytics, and data segmentation.