3 Tips for Camera-Shy People Who Want to EMBRACE the Age of 'Sorry! Everyone Needs to Embrace Video!'
It's here, it's happened. Sometime while we were sleeping…or while some of us were hiding under the covers trying to will it not to happen. We knew something was afoot with all that 'blogging' popping up and of course we started one of those on Tumblr or Blogger and looked away as we let it dribble away. But then the blasted 'VLOGging' began, as if it couldn't get any worse!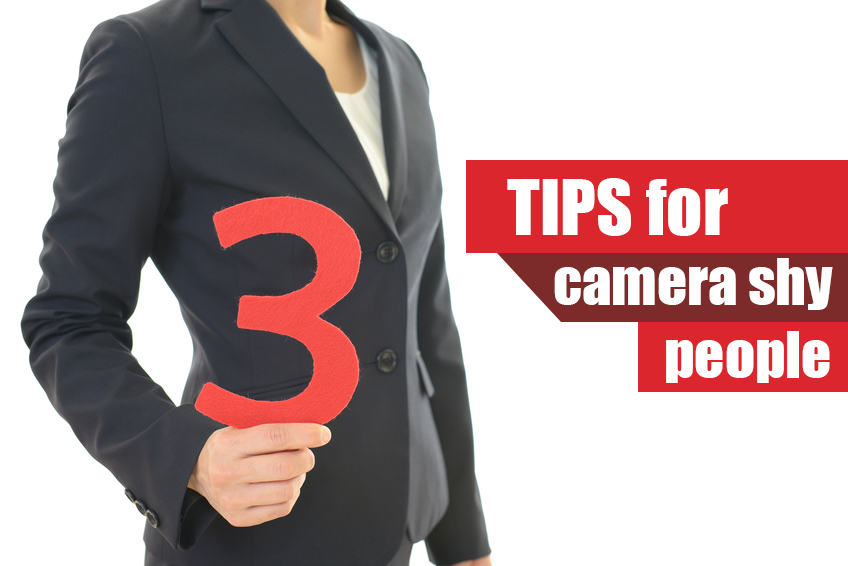 Now the internet is full of bold people (and smart business people), not necessarily interesting people though, creating barrages of videos on their smartphones and whatever other portable video recording device they can get their hands on. Where does that leave us – the 'normal, not overly camera-BOLD, in fact, the opposite, camera-DENYING populous'?
It leaves us scared, alone and feeling sorry for ourselves every time a competitor releases a video on Facebook or social media – or God-forbid they create a company movie to showcase their business!
Here's the deal everyone: we can sit by and deny that video in some capacity is now essential to business survival or we can do what we've been urged to do and just EMBRACE it. Whether we have to be on a Skype video-conference call, in an interview that's being video recorded, or know that there's gonna be a camera in the back of the room of an upcoming presentation, we really do have to learn to get jiggy with that lens.
What we do need to do is display our authenticity and to have a natural essence of enthusiasm for what it is we're talking about.
As Co-Founder of ZennaWolfe Media in Los Angeles, I have coached a ton of people to 'shine in front of the camera. It's not as difficult as everyone makes it out to be. I think many of us were taught that we had to do something when the camera was filming us but in fact the opposite is true. What we do need to do is display our authenticity and to have a natural essence of enthusiasm for what it is we're talking about and express a palpable feeling of care for the people we're speaking to."
Since our company produces video content for professionals that has been proven to increase business, I use my skills to help our clients– most of whom are busy executives and entrepreneurs who don't have a lot of time to make great videos so when they are in a studio they need to be on-camera stars quickly so they can get back to their business. Below I have listed tips that anyone, especially the camera-shy can apply.
3 Essential On-Camera Tips that will definitely make you better on-camera
1. Host the party.
This means that whenever you are speaking, whatever you are speaking about and WHOEVER you are speaking to (your intended audience) you must do so in a way that would be the same as if you were welcoming them to a party you were hosting. It's really as simple as that. Are you a nice guy when you're hosting a party or are you scared of all your guests? You're excited yet calm, confident, gracious and welcoming, right? You make your guests feel comfortable.
Easy, yes? Take the focus OFF of YOU and put it onto your audience (aka your guests!).
2. Look Gorgeous.
Get your hair and makeup done by someone who knows how to do this well – meaning 'natural looking'. Make sure you have powder on your skin so your audience isn't distracted by lots of shine. And remember, less is more with makeup ladies. Makeup for you boys? Yup. Just a little to even out your skin tone. Trust me, it makes all the difference.
3. Do a camera test.
Test out what your background looks like – clear away clutter, check for shadows and lighting. Look carefully at what YOU look like in the camera frame. Tuck your shirt in, check your collar, sit up straight, do you have a better side/facial angle? What the camera sees is different than what you may see standing in front of the mirror. Do a camera check – even if you don't have lots of time. Do it.
The last thing is that PRACTICE is key as well. We love the idea that being great on-camera could be as easy as hosting a party. Maybe we'll get started practicing by throwing a bash this weekend!