Your goal, probably, is to learn restaurant strategies to retain customers, regardless of whether you are just starting a restaurant or looking to revive an existing one. There are numerous methods businesses use to expand their business, but many of them are prohibitively expensive or time-consuming.
If you buy a radio ad or an advertisement in the local newspaper, it might seem like a great idea. It reaches a large audience, however, it is expensive. You may not be able to recover the costs of advertisements, even though they may drive traffic for a short time. So you need strategies that are feasible and easy to execute.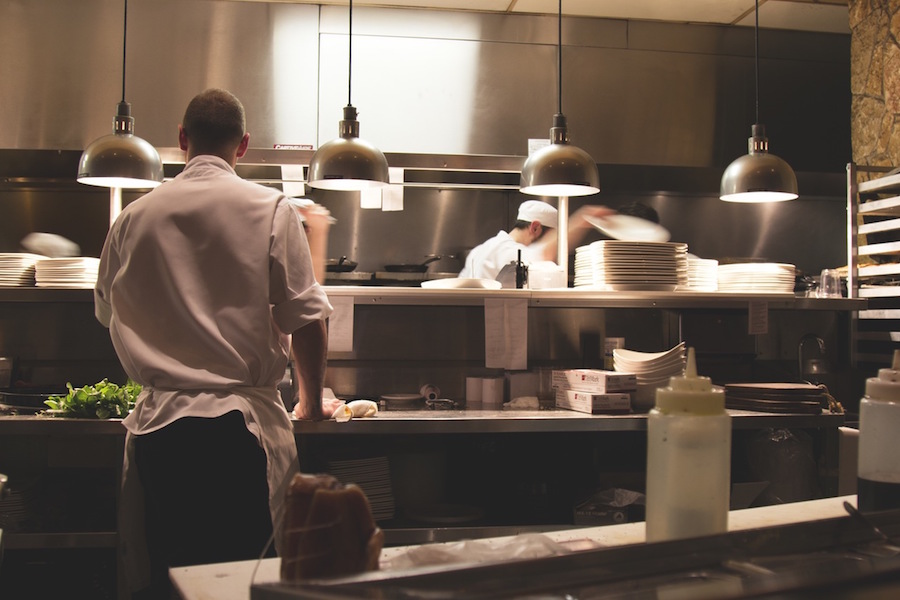 Tips For Retaining Your Restaurant Customers
Restaurants successfully bring the local community together while giving you and your employees a good feeling and a stable income. But acquiring new customers is a complex process. Many of the ideas that businesses try can be both ineffective and expensive. For example, restaurants want to keep their costs low. With these tips, you can retain customers without losing funds.
Partner With Local Businesses To Create Special Offers
Often restaurants do not realize the full cost of promotional features, discounts, and specials they offer. An offer that will attract new customers generally requires a substantial discount. On a night out or for fun money, people are hesitant to spend full price at a restaurant they have not been to before.
The concept of partnering with other local businesses for promotion is often overlooked, but it's a great idea. In addition to movie theaters, entertainment venues, and other fun places, such as escape rooms, restaurants make ideal partners for marketing efforts. It's a good idea to partner with a local arcade if you're a pizza shop. A local civic theater might be a good fit if you offer fine dining.
Provide Free Wi-Fi
The internet has a lot of power; never underestimate it. In addition to harnessing the internet to help promote your business and streamline its operations, you should also give your customers access to the internet. You can attract more customers and keep them in your business longer through these methods.
Every business that hosts customers in a big city should offer free Wi-Fi to their customers. In addition to checking email and social media pages, people expect to be able to use the internet while they wait. Having free Wi-Fi in a more rural area can make your business more appealing. You can avoid freeloaders by offering passwords while they place orders.
Let Your Furniture Do The Talking
One of the most important factors driving the success of any restaurant is its stellar reputation. An atmosphere that draws crowds and good food has built this reputation. Then a few people stumble upon the restaurant in an unexpected place and are amazed at its food and vibe. They tell their friends, and before you know it, your restaurant is packed every evening.
Food courts and restaurants require space management services just like any other commercial facility. If you design your restaurant properly, whether it's a cozy nook tucked away in one of New York City's alleyways or a chain restaurant on a busy street, you'll gain a massive boost in business. Keekea custom restaurant chairs have been making this easy for a lot of restaurant owners like you across the globe.
Email Marketing Is A Great Way To Market
Email marketing isn't just for online businesses. A newsletter sign-up sheet is an easy and fast way to build a customer database. Include a sign-up link on your website and any social media pages relevant to your business, such as Facebook, Snapchat, and Twitter.
You can motivate customers to follow your business by offering them discount codes for signing up. Special sales and bonuses can also be offered to online followers and newsletter subscribers. Anyone signing up for your newsletter is likely interested in your restaurant and menu. A newsletter-only coupon code for a half-off appetizer or extended Happy Hour can help turn digital followers into real clients.
Put Your Hours To Good Use
Tracking when you make the most sales is a good idea if you haven't already done so. You can maximize your profits by knowing your customers' buying patterns. You'll find that restaurants are slower on certain days of the week, during certain seasons of the year, and during certain periods of the day.
You might offer half-price appetizers on Mondays, for example. A Tuesday with Happy Hour could be a good idea. Your restaurant will be able to attract more customers with those specials during historically slow periods. As long as the food and service are satisfactory, customers will return once they've experienced discounts and specials.
Offer An Easy-To-Use Online Ordering System
As a small business owner, you may be concerned about the costs of developing an application for mobile phones and tablets. However, the benefits outweigh the costs for many businesses.
For food delivery and online ordering, there are already several user-friendly apps available. If your business is listed on Yelp, you can upload a menu to your website so that customers can order as soon as they find you on the site. Offering takeout and delivery apps is another way to make your business successful. Uber, for instance, offers a food delivery service you can use.
Conclusion
As a restaurant owner, you will wear lots of hats. To be successful, you have got to take your endeavor seriously, have the right team, and use the correct branding to create a standout restaurant that will last a lifetime. You might need to replace your existing interior furnishing as well. Cut your cost with wholesale cafe and restaurant furniture and online outreach. Using these methods will gain new customers and retain them simultaneously.
There are many factors that affect the success of a restaurant, but the most important is knowing what you're stepping into before you open the doors. We hope this guide does the job for restaurant owners.